No one who's really looked at her record would call it moderate. But, this year, we've seen Rep. Loon do a strong "run to the right." What do we mean by that?
At the Senate District 42 endorsing convention in 2008, she stated she favored allowing abortion in the case of rape and incest. In 2012, for the first time since running for office she completed the MCCL (Minnesota Citizens Concerned for Life) questionnaire and received their endorsement. She must believe this is a position her constituents agree with because on July 7 of this year, she posted that endorsement on her website. Here's a screen shot: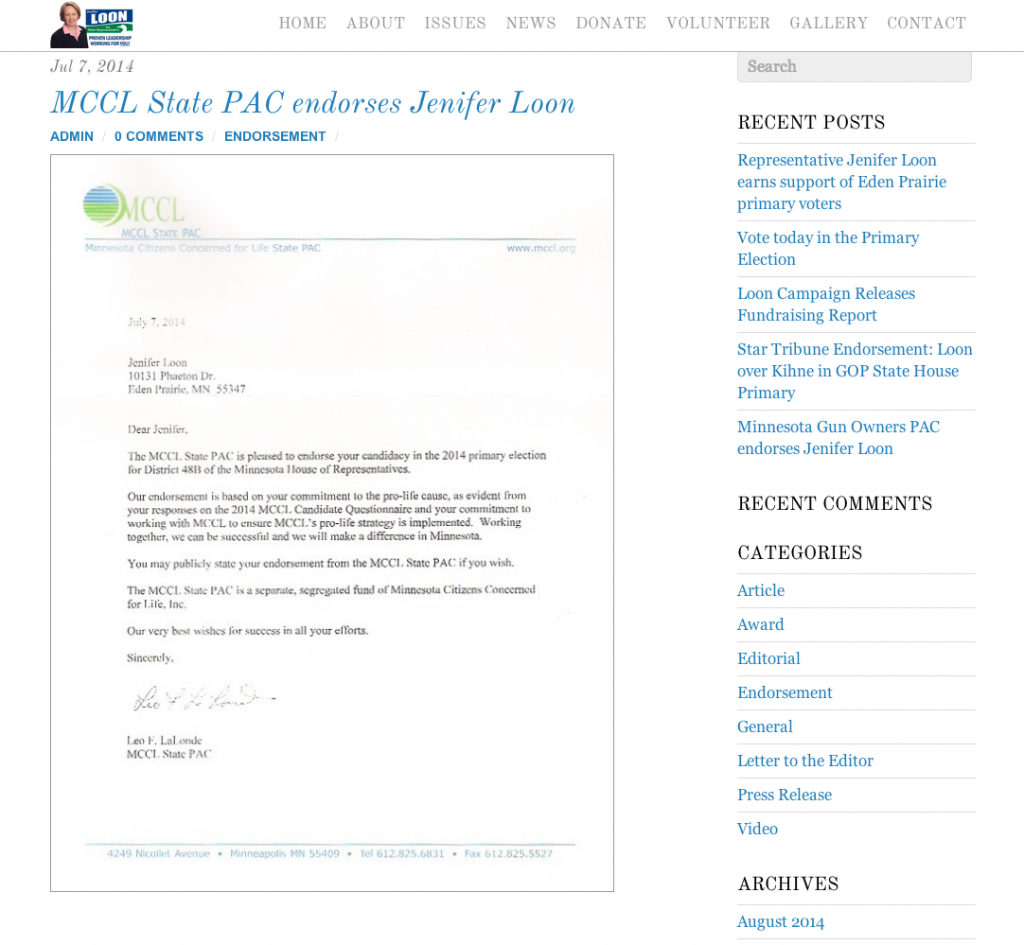 The MCCL is Minnesota's oldest and most vocal anti-choice organization. You probably received mailings from them in the August primary this year. We've never totally understood how anyone or any organization could assume that people are "pro death", which would be the opposite of "pro life". But, this organization and we can only assume Rep. Loon as well, seem to believe that a woman and her doctor are incapable of knowing what's best for that woman's health
In looking at this organization's rating, even without their endorsement, they gave her a 95% rating in 2012. Their voting guide showing this is available online.
HD48B · House District 48B · Jenifer Loon · MCCL · Minnesota Citizens Concerned for Life · Rep. Loon