Daily Brief: Friday, Nov. 20th, 2015
Posted by SD48 DFL Communications Team in Daily Brief, News
In the Know
Minnesota DFL
Nov. 20, 2015

Events today
7:30 a.m. – Congressman Nolan speaks about the future of rural broadband at the Blandin Foundation Broadband Builders Breakfast, Minneapolis Marriott West Hotel, 9960 Wayzata Blvd., Minneapolis.
1:30 p.m. – Congressman Nolan speaks at the event announcing completion of the Chambers Grove Habitat Restoration Project – and new funding for the 21st Avenue Project in the St. Louis River Area of Concern. Chambers Grove Park, 134thW Ave., Duluth.
3 p.m. – Gov. Dayton will provide remarks at the Supreme Court ceremony for Justice Natalie Hudson. Landmark Center, Cortile, 75 5th St., St. Paul.
4:30 p.m. – A rally and candlelight vigil will be held outside the Minneapolis Police Department's precinct headquarters in north Minneapolis, where activists have been maintaining a presence since Jamar Clark's shooting a few blocks away early Sunday.
5 p.m. – Chelsea Clinton will be at Red Balloon Bookshop, 891 Grand Ave., St. Paul, to sign her new book, "It's Your World: Get Informed, Get Inspired, and Get Going!" The book signing is free with a book purchase. Details can be found here:http://www.redballoonbookshop.com/event/chelsea-clinton.
5:30 p.m. – Gov. Dayton will provide remarks at the Minnesota Farm Bureau Annual Meeting. DoubleTree Hotel, Grand Ballroom, 7800 Normandale Blvd, Bloomington.

Event Saturday
5 p.m. – CD 6 DFL Unity Dinner – Drawn Together. 5 p.m., Teamsters Local 120, Blaine. Keynote speaker is Congressman Tim Walz. Click here for ticket information.

Mark your calendars
Dec. 13 – Moms Demand Action: How to Keep Our Kids Safe. This free forum on preventing gun violence will be held at 2 p.m. at the Dakota County Library, 1340 Wescott Rd., Eagan. Guest speakers include Sen. Jim Carlson and Rep. Dan Schoen.

Fundraisers
Dec. 1 – Senate District 37 DFL will host a Chili Cook Off and Silent Auction at 6:30 p.m. at the Club West Club House, 11211 Club W Parkway, Blaine.
Dec. 2 – SD54 DFL, River Oaks Golf Course, 11099 S Hwy 61, Cottage Grove, 6 – 8 p.m.
Dec. 13 – Senate District 58 DFL will host its winter fundraiser from 4 – 7 p.m. at Carbone's, 10 N 8th St., Farmington. The tickets, which are $20, are available by mail: SD 58 DFL, 8251 166th St. W, Lakeville, MN 55044.
Jan. 29 – Congressional District 2 DFL will host A Taste of Mardi Gras. The event takes place from 7 – 11 p.m. at Neisen's Bar & Grill, 4851 W 123rd St., Savage. Suggested contribution is $40 and tickets can be purchased online atwww.dflcd2.com.

2016 election
Congress
How can Democrats win back the House? Relying on a midnight data ride from 'Revere,' Washington Post
Jason Lewis, John Howe battle in testy 2nd Congressional District debate, Star Tribune
Howe, Lewis clash at five-candidate Second Congressional District GOP debate, Pioneer Press
President
Hillary Clinton presents her plan to battle ISIS, New York Times
Ben Carson's campaign made a U.S. map and put a bunch of states in the wrong place, Washington Post
Sanders invokes FDR to defend democratic socialism, Politico
Rand Paul's claim that cities and states led by Democrats have the worst income inequality, Washington Post
Donald Trump would 'certainly' and 'absolutely' create a database of Muslims, Washington Post
Rocker Sting to headline Clinton's first big-dollar fund-raising event next month, Washington Post

Dayton, Bruce
Bruce Dayton given simple, respectful farewell, Star Tribune

Economy
Minnesota lost 1,700 jobs in October — but unemployment rate dropped to 3.7%, MinnPost
Iron glut might cost another Minnesota plant, Minneapolis St. Paul Business Journal

Federal government shutdown
The five things that could still force a government shutdown, Washington Post

Immigration
Mexican immigration declining; more returning than arriving, MPR

Islamic extremists
Islamic extremists attack hotel in Mali's capital that was full of foreigners, Star Tribune

Legislature
GOP wants mining, oil pipeline in special session talks, MPR
Minnesota leaders willing to talk special session; want specifics, Pioneer Press
House willing to do special session for miners, but wants long-term outlook, Pioneer Press
Daudt: GOP will talk to Dayton about special session but have conditions, Star Tribune

Refugees
House votes to increase security checks on refugees from Iraq, Syria, MPR
A quick guide to the GOP bills that would bar Middle East refugees, Washington Post
Mark Dayton rejects House speaker's call to oppose refugee program, Pioneer Press
Under pressure to respond to Paris attacks, Congress considers more restrictions on Syrian refugees, MinnPost
Syrian refugees split Democratic Party, Politico
Rep. McCollum sole 'no' vote on Republican-led refugee legislation, Star Tribune
Democratic front-runner Hillary Clinton says no troops in Syria, but US must welcome refugees, Star Tribune
An angry Obama upbraids critics who want to block refugees from Syria, Washington Post
House votes to increase security checks on refugees from Iraq, Syria, MPR
Dems vow to wage refugee filibuster, The Hill
Stewart Mills bashes Rick Nolan, Mark Dayton on Syrian refugees, Northland News Center
Rep. Emmer has a novel idea; actually declare war before fighting one, MinnPost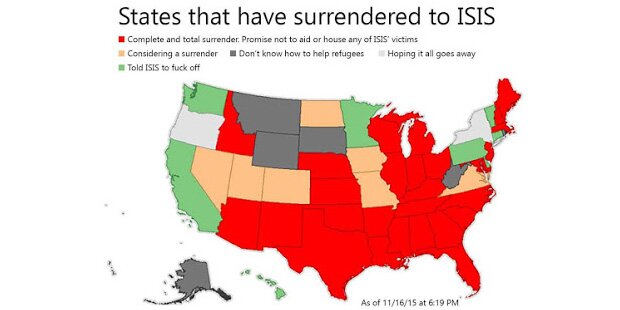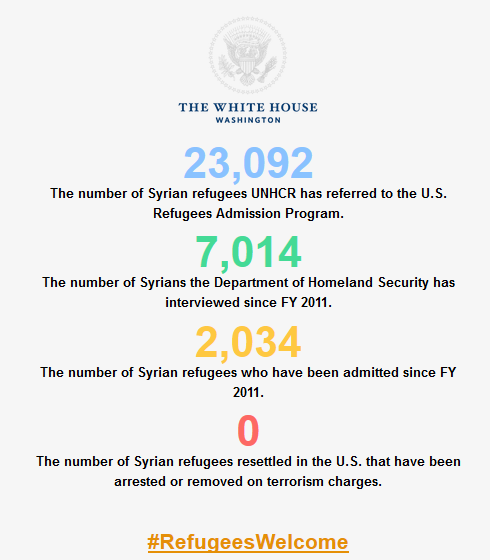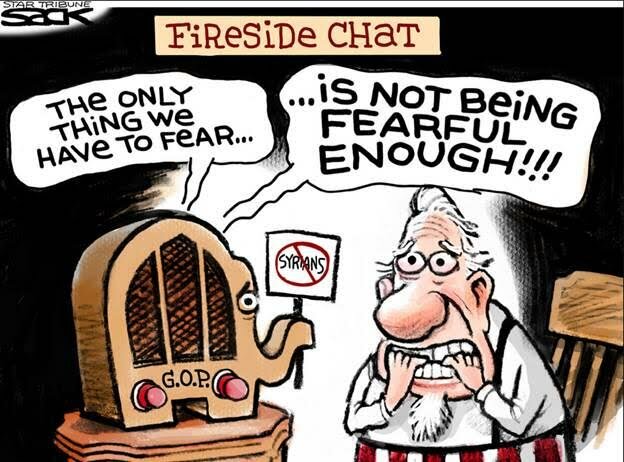 Minneapolis
Protesters: Feds must take over Mpls. police; national NAACP coming, MPR
Rep. Keith Ellison 'agonized' at photo of son facing down police at protest, Pioneer Press
Police, protesters class at 4th Precinct, Pioneer Press
National NAACP leader: 'Criminal justice crisis' brings him to Minneapolis, Star Tribune
Hodges confronted by protesters as she visits 4th Precinct, MPR
Minneapolis mayor takes heat over handling of Clark shooting, Star Tribune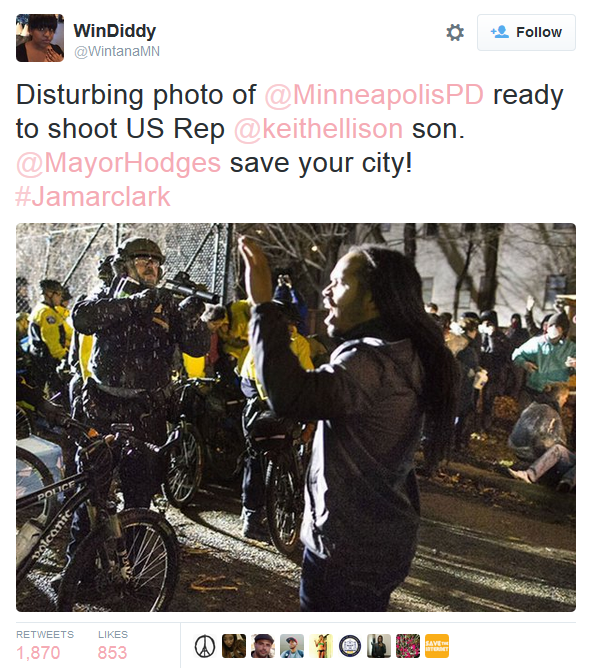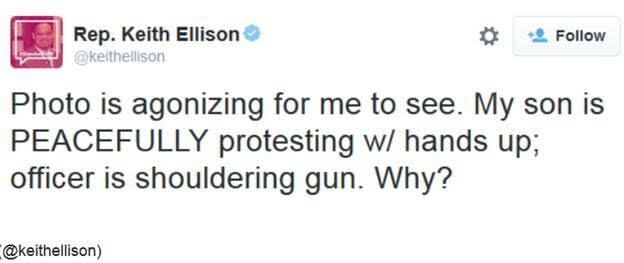 Secretary of State Steve Simon
The very best ideas come from people of Minnesota, Fargo Forum

University of Minnesota
UMN gets record $351M in donations this year, Pioneer Press
Viking stadium
Met Council approves pedestrian bridge to Vikings stadium, Star Tribune
Labor
Grand Rapids braces for its first major mining layoff in 20 years, Northland News Center
To sidestep 'a big argument,' Minneapolis council names sick leave study group without public discussion, MinnPost
Iron Range employment woes continue with warnings of lengthy layoff at Bovey taconite plant, Star Tribune
Today in history


LIKE the Minnesota DFL on FACEBOOK: https://www.facebook.com/MinnesotaDFL
Follow @MinnesotaDFL on TWITTER: https://twitter.com/MinnesotaDFL
On INSTAGRAM: http://instagram.com/minnesotadfl
daily brief · issues · news