Daily Brief: Wednesday, Sept. 30th, 2015
Posted by SD48 DFL Communications Team in Daily Brief, News
In the Know
Minnesota DFL
Sept. 30, 2015

Events today
11 a.m. – Gov. Dayton will hold a news conference with MMB Commissioner Myron Frans. Governor's Press Briefing Room, Veterans Service Building, 20 West 12th Street, St. Paul.
Gov. Dayton will attend a 2015 Trade Mission reception with Mexican Consul Alberto Fierro.
The Senate Capital Investment committee will visit Crookston, East Grand Forks, Hallock and Grand Rapids.
6:30 p.m. – Gov. Dayton will provide remarks at the 100th anniversary celebration of Deluxe Corporation. Aria, 105 1st Street North, Minneapolis.

Mark your calendars
Oct. 8 – The East Central Chapter of the Minnesota DFL Senior Caucus will meet at Bowe's Restaurant and Bar, 118 Railroad Ave N E in Mora. Lunch will be at noon with the meeting starting at I p.m. Featured speaker will be Don Samuelson, former president of the Minnesota Senate. He has been active in Health and Human Services as well as current Chair of the Minnesota Board on Aging.
Oct. 8 – Secretary of State Steve Simon will screen "Selma: The Bridge to the Ballot," a new documentary from the Southern Poverty Law Center. 6:30 p.m., O'Leary Manor, 1220 Town Centre Dr, Eagan. Please RSVP at dfl51.org under Parties/Events.
Oct. 10 – The College Democrats of Minnesota are holding a 2015 Fall Leadership Summit. Noon, Teamsters Council Joint 32, Minneapolis.
Oct. 13 – The first Democratic debate takes place in Las Vegas. It will air on CNN.

Fundraisers
Oct. 11 – Senate Districts 25 and 26 will hold a FDR dinner at the Kahler Hotel in Rochester. The keynote speaker is Javier Morillo-Alicea, SEIU #26 President, political commentator and activist. He will share stories about his entry into progressive politics. DFL elected officials and candidates will also speak. For more information or tickets, contact Randy at () or Nancy at .
Oct. 17 – Le Sueur Co. DFL's Annual Fall Fundraiser. American Legion Hall in Montgomery. The event includes a social hour (5 p.m.), dinner (6 p.m.), program and live auction (7 p.m.). Contact Janet Straub for tickets: 612-710-5783.
Oct. 24 – Pizza, Pie & Politicians DFL SD48 Fall Function! 6 – 9:30 p.m. at Homeward Hills Park Barn, 12000 Silverwood Dr., Eden Prairie. (more info)
Oct. 25 – Senate District 14 DFL will host the Wellstone Dinner, 5 p.m., Courtyard Marriott, 404 W Saint Germain St., St. Cloud. Click here for tickets.
Nov. 4 – CD3 DFL Fall Fundraising Event: An Evening with Vice President Walter Mondale, moderated by Don Shelby. The 7 p.m. event will be held at Hughes Pavilion, Centennial Lakes, 7499 France Ave. S, Edina. Tickets may be purchased online at www.dfl3cd.org. Reservations can also be made by mail. Checks should be payable to CD 3 DFL and mailed to Nancy Parris, 8350 Airport Rd, Waconia, MN 55387.

2015 special primary
Ecklund advances to Dist. 3A general election, Duluth News Tribune
Ecklund wins DFL bid in special primary to replace late Rep. David Dill, Star Tribune
Interactive map: Rob Ecklund's victory, Pioneer Press
Ecklund wins special DFL primary to replace Dill, MPR

2016 election
CNN: Biden can be game-day decision for debate, KSTP
Jeb Bush and Donald Trump are about to hold dueling town halls in New Hampshire. Again. Washington Post
Campaigns fail to excite 2012 big-money donors, The Hill
Why we shouldn't care so much about polls – even if we can't stop looking at them, MinnPost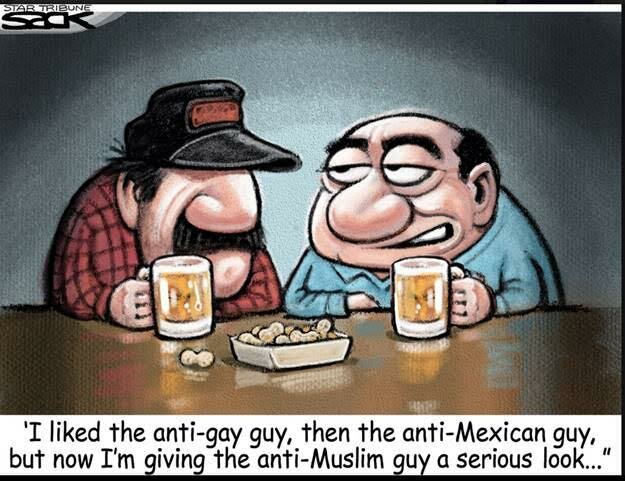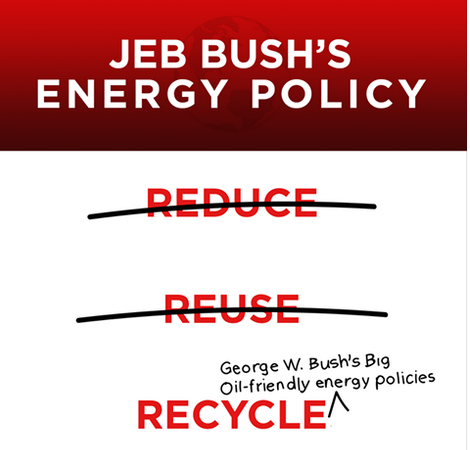 Black Lives Matter
As marathon nears, divisions deep over Black Lives Matter plans, MPR
Twin Cities Marathon: A runner's message to Black Lives Matter, Star Tribune
Black Lives Matter marathon protest plan stirs fear, spurs backlash, Star Tribune
Twin Cities Marathon prepares for Black Lives Matter protest, Fox 9

Congressional delegation
Reps. Walz, Emmer try their hand at comedy in DC, Star Tribune

Education (E-12)
Protesters bring Minneapolis school board meeting to a halt, Star Tribune
U.S. Secretary of Education Arne Duncan today recognized seven Minnesota schools as National Blue Ribbon Schools for 2015 based on their overall academic excellence. Schools recognized as Exemplary High Performing Schools are among their state's highest performing schools, as measured by state assessments or national standardized tests.
Friedell Middle School, Rochester Public School District
Mahtomedi Senior High School, Mahtomedi Public School District
Monroe Elementary School, Mankato Public School District
Plainview-Elgin-Millville 4-6 School, Plainview-Elgin-Millville Community Schools
Sleepy Eye Elementary School, Sleepy Eye Public School District
Washington-Kosciusko Elementary School, Winona Area Public School District
Yinghua Academy, Minneapolis

Environment
Republicans want Minnesota to challenge EPA plan, Duluth News Tribune

Government shutdown
Hoyer worries about a December shutdown, Washington Post
Bill to avert government shutdown survives Senate test vote, MPR
Mitch McConnell wants to get started on a two-year budget plan, Washington Post
GOP
Divided House Republicans in soul-searching mode as McCarthy locks up support for top job, Star Tribune

Income inequality
Stassen-Berger: Some troubling facts behind Minnesota's inequality, Pioneer Press

ISIS recruiting
Congressional report: Minnesota top U.S. spot for ISIS recruiting, MPR

Labor
Mayor Ness banned from Labor Temple for life, Northland News Center
The state of the future of Minnesota's labor force, Star Tribune

Legislators
Like Mack, Kelly won't revisit allegations at public appearance, Pioneer Press
Minnesota Department of Transportation
State grants for bus firms raise conflict-of-interest questions for MnDOT commissioner, Star Tribune

Planned Parenthood
Facing Congress, Planned Parenthood chief rebuts videos, Pioneer Press
GOP unloads on Planned Parenthood executive, The Hill

Real ID
Feds say they'll give MN time to upgrade IDs for flights, MPR
Some lawmakers still reluctant to adopt new IDs, MPR
Lawmakers to discuss REAL ID with Homeland Security in closed meeting, Star Tribune
Minnesota lawmakers lukewarm about Real ID, but willing to compromise, Pioneer Press

Ryder Cup
Dayton to ask Legislature for Ryder Cup funding, WCCO

Secretary of State Steve Simon
Secretary Simon visits Duluth to talk about domestic violence, Fox 21

State Office Building
New squabble looms over Minnesota political office space, Pioneer Press
LIKE the Minnesota DFL on FACEBOOK: https://www.facebook.com/MinnesotaDFL
Follow @MinnesotaDFL on TWITTER: https://twitter.com/MinnesotaDFL
On INSTAGRAM: http://instagram.com/minnesotadfl
daily brief · issues · news