Daily Brief: Monday, Oct. 5th, 2015
Posted by SD48 DFL Communications Team in Daily Brief, News
In the Know
Minnesota DFL
Oct. 5, 2015

Events today
3:30 p.m. – Rep. Ellison speaks at press conference to prevent higher drug prices with National Nurses United Co-President Jean Ross and AARP Minnesota State Director Will Phillips. 7800 Normandale Boulevard, Minneapolis.
St. Paul Mayor Chris Coleman leads a delegation of Saint Paul representatives to the city's Japanese and Chinese sister cities – Nagasaki and Changsha. This year marks the 60th anniversary of Saint Paul's sister city relationship with Nagasaki, which was celebrated locally last month with a visit from the Nagasaki mayor. The two cities' relationship was the first of its kind between an Asian and American city.

Mark your calendars
Oct. 8 – The East Central Chapter of the Minnesota DFL Senior Caucus will meet at Bowe's Restaurant and Bar, 118 Railroad Ave N E in Mora. Lunch will be at noon with the meeting starting at I p.m. Featured speaker will be Don Samuelson, former president of the Minnesota Senate. He has been active in Health and Human Services as well as current Chair of the Minnesota Board on Aging.
Oct. 8 – Issues facing the immigrant community in the Osseo school district will be discussed at a meeting organized by the Minneapolis Regional Labor Federation, AFL-CIO. The meeting will be from 5:30-7:30 p.m. at the offices of Education Minnesota Osseo, 9210 Wyoming Ave. N., Suite 200, Brooklyn Park.
Oct. 10 – The College Democrats of Minnesota are holding a 2015 Fall Leadership Summit. Noon, Teamsters Council Joint 32, Minneapolis.
Oct. 13 – The first Democratic debate takes place in Las Vegas. It will air on CNN.
Oct. 17 – The Twin Cities Book Festival. Sen. Amy Klobuchar will read from her book "The Senator Next Door." Minnesota State Fairgrounds. More information is available here.

Fundraisers
Oct. 11 – Senate Districts 25 and 26 will hold a FDR dinner at the Kahler Hotel in Rochester. The keynote speaker is Javier Morillo-Alicea, SEIU #26 President, political commentator and activist. He will share stories about his entry into progressive politics. DFL elected officials and candidates will also speak. For more information or tickets, contact Randy at () or Nancy at .
Oct. 17 – Le Sueur Co. DFL's Annual Fall Fundraiser. American Legion Hall in Montgomery. The event includes a social hour (5 p.m.), dinner (6 p.m.), program and live auction (7 p.m.). Contact Janet Straub for tickets: 612-710-5783.
Oct. 24 – Pizza, Pie & Politicians DFL SD48 Fall Function! 6 – 9:30 p.m. at Homeward Hills Park Barn, 12000 Silverwood Dr., Eden Prairie. (more info)
Oct. 25 – Senate District 14 DFL will host the Wellstone Dinner, 5 p.m., Courtyard Marriott, 404 W Saint Germain St., St. Cloud. Click here for tickets.
Nov. 1 – CD 1 DFL will host its Autumn Dinner with Congressman Tim Walz. The keynote speaker is DNC Vice Chair R.T. Rybak. Special guests include Secretary of State Steve Simon and Attorney General Lori Swanson. 5 p.m., Owatonna Veterans of Foreign Wars, 135 Oakdale St., Owatonna. Please RSVP by Oct. 21 with meal choice (turkey dinner or vegetarian lasagna) to Shawn Groth at.
Nov. 4 – CD3 DFL Fall Fundraising Event: An Evening with Vice President Walter Mondale, moderated by Don Shelby. The 7 p.m. event will be held at Hughes Pavilion, Centennial Lakes, 7499 France Ave. S, Edina. Tickets may be purchased online at www.dfl3cd.org. Reservations can also be made by mail. Checks should be payable to CD 3 DFL and mailed to Nancy Parris, 8350 Airport Rd, Waconia, MN 55387.

2016 election
Legislature
Liberty Minnesota targets House Republicans in political mailings, Star Tribune
President
This chart should scare the heck out of Jeb Bush, Washington Post
What in the world happened to Rand Paul? Washington Post
As deadlines pass, Biden remains opaque about a 2016 candidacy, Washington Post
Last thing Bernie Sanders needs right now is a conversation about guns, MPR
GOP's Carson goes after Muslim advocacy group's tax status, KSTP
Jeb Bush's claim that blacks want 'free stuff' for votes insults our dignity and history of struggle, The Root
Vice President Biden gives mixed signals about running for president, Star Tribune
Biden to make announcement within days, The Hill
Trump: Teachers with guns could have prevented Oregon shooting, The Hill
This guy wants to be president: Kasich explains why he's still running, mn progressive project
In rural America, a startling prospect: voters Obama lost look to Sanders, Politico
Jimmy Kimmel quizzes kids on the presidential race, Star Tribune
Ted Cruz sees slow and steady path to victory, The Hill
Clinton announces who's-who of local endorsements, Pioneer Press
Carly Fiorina's first political campaign had a surprising problem: Money, Washington Post
And action! Hillary Clinton plays a wise bartender consoling candidate Clinton in 'SNL' sketch, Star Tribune

Agriculture
Nearly all U.S. workplaces are getting safer – except the family farm. Dangerous practices and equipment, amid lax rules, are driving up deaths. Star Tribune
Unsafe tractors, rising risks, Star Tribune
Hmong farmers work to get Twin Cities-area produce in stores, schools, Pioneer Press

Black Lives Matter
Meet the man behind Black Lives Matter St. Paul, MPR
Marathon and Black Lives Matter protest both go off as planned, MPR
PHOTOS: Black Lives Matter holds peaceful protest at Twin Cities Marathon, Fox 9

Budget
Obama's ultimatum: No more short-term spending bills, The Hill

Dayton, Mark
Dayton on marathon, MNsure, mass shootings, MPR

DFL
Minnesota DFL hires Rachel Boyer as communications director, MinnPost

Domestic Violence Awareness Month
To mark the beginning of Domestic Violence Awareness Month in Minnesota, Secretary of State Steve Simon released the following statement reminding Minnesotans who fear for their safety, including victims of domestic violence, about the Secretary's Safe at Home address confidentiality program.
"The Safe at Home program has assisted thousands of Minnesotans since its inception and is critical to ensuring protection for victims of domestic violence. I encourage any Minnesotan who fears for their safety to meet with an Application Assistant and determine if enrolling in the Safe at Home program is an appropriate step to take. I've learned firsthand while traveling the state that this service has saved lives and I will work day and night to strengthen it as long as I'm Secretary of State."

Economy
Why we should elect another Democrat as president in one chart: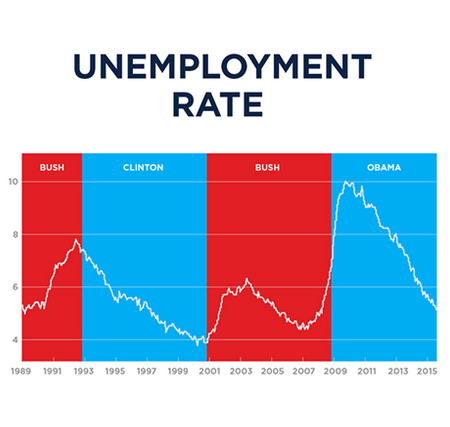 Education (E-12)
Arne Duncan to leave by end of this year, Washington Post
Two Edina elementaries schools hire recess consultant, Star Tribune
Despite Mpls. moratorium, K-1 kids still getting suspended, Star Tribune
St. Paul school suspensions drop, but racial disparities stick around, Pioneer Press
Rochester levy 'sustains what we have,' Rochester Post Bulletin
How innovative programs are opening pathways to good health-care jobs for inner-city youth, MinnPost
Energy
Xcel plan would retire part of coal power plant by 2026, MPR
Minn. Renewable Energy Tour introduces new ideas for sustainable lifestyle, KSTP
Environment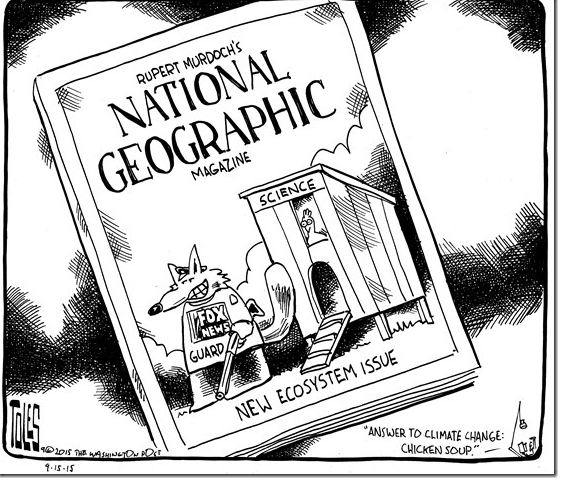 GOP
Is Marco Rubio the generational change the GOP needs? MPR
Chaffetz says he wants to replace Boehner as House Speaker, MPR
Chaffetz enters speaker's race, pans McCarthy, Politico
Battle for speaker shows unrest in Republican caucus, Washington Post
Almost everyone still believes that McCarthy has the race locked up. Top House Republican sources tell me this is really about elevating Chaffetz's profile on the right, and that he's not aggressively whipping votes. BUT CHAOS IS STILL POSSIBLE: The Speaker nominee — chosen by his colleagues and then subject to a House floor vote — can't lose more than 28 Republicans on the floor. Chaffetz argued that 50 Republicans "cannot and will not" vote for McCarthy as speaker, which — if true — would spark a free-for-all on Thursday. Florida Rep. Daniel Webster is also running, but isn't expected to garner many votes.Washington Post
Great Recession
Ben Bernanke: More execs should have gone to jail for causing Great Recession, USA Today

Gun violence
Oregon gunman was Army dropout who studied mass shooters, MPR
Dayton isn't counting on big changes to gun laws, MPR
Among 23 developed countries, 80% of all gun deaths occurred in the U.S. How could this be? MPR
A hunter on gun control: 'We want something to change', MPR
Three key moments in the President Obama's evolution of how he talks about gun violence:
1. Tuscon: Avoid political rhetoric After Jared Loughner shot Rep. Gabby Giffords (D-Ariz.) and nearly 20 other people with a handgun on Jan. 8, 2011, killing six, Obama eulogized the victims but warned against overtly political rhetoric. "It's important for us to pause for a moment and make sure that we're talking with each other in a way that heals, not in a way that wounds," he said.
2. Newtown: A call to action Adam Lanza shot and killed his mother on Dec. 14, 2012, and then 26 people at a nearby school, mostly young children. The horror marked a shift for the president, who promised "meaningful action." "We can't tolerate this anymore," he said. "These tragedies must end. And to end them, we must change." He later issued 23 limited executive actions on gun control and called on Congress to pass legislation. As we've mentioned, four months later, a bill to expand background checks and ban assault weapons failed in the Democratic-controlled Senate.
3. Oregon: Unfocused anger The president is officially angry at the state of America's gun laws after a gunman killed nine and injured at least seven Thursday at Umpqua Community College in Roseburg, Ore. He urged — almost pleaded with — people who support gun control to demand their politicians do something about gun violence. But it was also clear that Obama remains somewhat resigned when it comes to any immediate action. "[T]his is something we should politicize," he said. "It is relevant to our common life together — to the body politic."Washington Post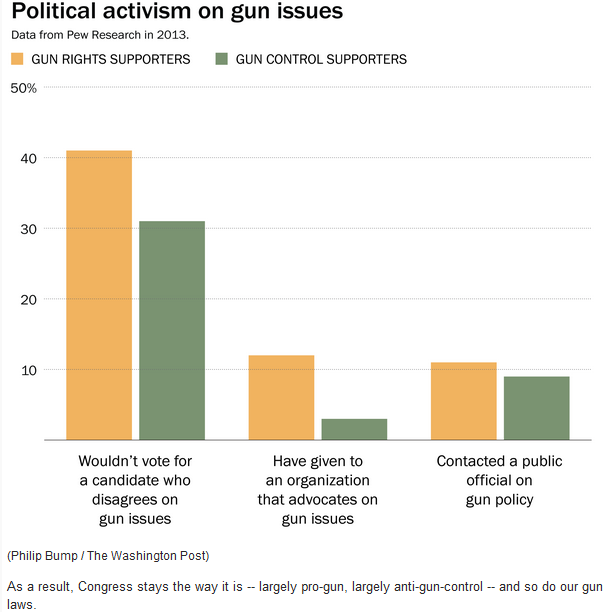 Washington Post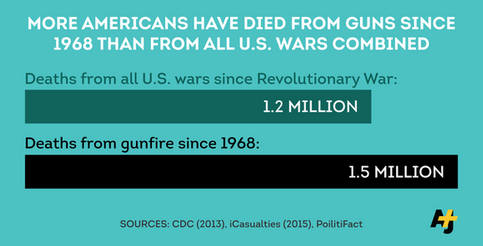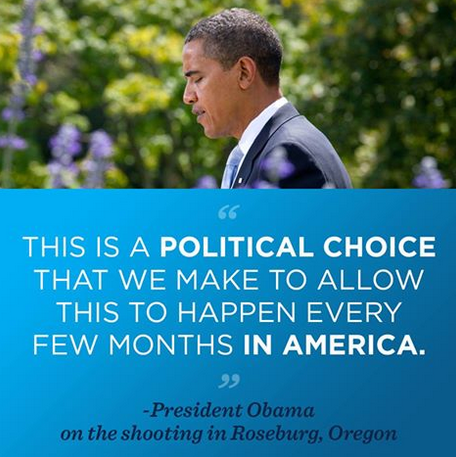 Health insurance
Dayton slams GOP call to scrap MNsure after rate hikes, WCCO
With hefty health insurance hikes in mind, Minnesota officials set out to get a hold of market, Star Tribune

Immigration
Discussion of immigrant issues Oct. 8 in Osseo, Workday Minnesota
Income inequality
Tavis Smiley: Poverty threatens American democracy, MPR
Labor
Reality Check: Who gets paid sick days? WCCO
Minneapolis weighs sweeping new rules for sick time, work schedules, Star Tribune
'Skills gap' leaves millions of jobs open in Minnesota, WCCO
Teachers union endorses Clinton for 2016 Democratic nomination, Washington Post
Union's chosen four could take majority on St. Paul school board, Star Tribune
Legislators
Thissen to visit India on State Department exchange, MinnPost

Mining
Special primary in northeast Minnesota affirmed primacy of mining, Star Tribune
U.S. Supreme Court
Supreme Court faces politically charged election-year docket, Washington Post

Veterans
Tensions at St. Cloud VA result in call for federal mediation, Star Tribune
Franken interviews Minnesota vet to start veterans history project, WCCO
LIKE the Minnesota DFL on FACEBOOK: https://www.facebook.com/MinnesotaDFL
Follow @MinnesotaDFL on TWITTER: https://twitter.com/MinnesotaDFL
On INSTAGRAM: http://instagram.com/minnesotadfl
No tags