Daily Brief: Tuesday, Sept. 28th, 2015
Posted by SD48 DFL Communications Team in Daily Brief, News
In the Know
Minnesota DFL
Sept. 28, 2015

Events today
7 a.m. – Polls open for the DFL special election primary in Dist. 3A.
8:30 a.m. – Legislative-Citizen Commission on Minnesota Resources meet and will hear proposals for the Environmental and Natural Resources Trust Fund.
Noon – University of Minnesota unions will hold a "Rally for Raises and Respect" on Northrop Mall on the East Bank of the University's Minneapolis campus.
Gov. Dayton will visit Neighborhood House in St. Paul.
The Senate Capital Investment Committee visits Staples, Fergus Falls, Moorhead, and Detroit Lakes

Mark your calendars
Oct. 8 – The East Central Chapter of the Minnesota DFL Senior Caucus will meet at Bowe's Restaurant and Bar, 118 Railroad Ave N E in Mora. Lunch will be atnoon with the meeting starting at I p.m. Featured speaker will be Don Samuelson, former president of the Minnesota Senate. He has been active in Health and Human Services as well as current Chair of the Minnesota Board on Aging.
Oct. 10 – The College Democrats of Minnesota are holding a 2015 Fall Leadership Summit. Noon, Teamsters Council Joint 32, Minneapolis.
Oct. 13 – The first Democratic debate takes place in Las Vegas. It will air on CNN.

Fundraisers
Oct. 11 – Senate Districts 25 and 26 will hold a FDR dinner at the Kahler Hotel in Rochester. The keynote speaker is Javier Morillo-Alicea, SEIU #26 President, political commentator and activist. He will share stories about his entry into progressive politics. DFL elected officials and candidates will also speak. For more information or tickets, contact Randy at () or Nancy at .
Oct. 17 – Le Sueur Co. DFL's Annual Fall Fundraiser. American Legion Hall in Montgomery. The event includes a social hour (5 p.m.), dinner (6 p.m.), program and live auction (7 p.m.). Contact Janet Straub for tickets: .
Oct. 24 – Pizza, Pie & Politicians DFL SD48 Fall Function! 6 – 9:30 p.m. at Homeward Hills Park Barn, 12000 Silverwood Dr., Eden Prairie. (more info)
Oct. 25 – Senate District 14 DFL will host the Wellstone Dinner, 5 p.m., Courtyard Marriott, 404 W Saint Germain St., St. Cloud. Click here for tickets.
Nov. 4 – CD3 DFL Fall Fundraising Event: An Evening with Vice President Walter Mondale, moderated by Don Shelby. The 7 p.m. event will be held at Hughes Pavilion, Centennial Lakes, 7499 France Ave. S, Edina. Tickets may be purchased online at www.dfl3cd.org. Reservations can also be made by mail. Checks should be payable to CD 3 DFL and mailed to Nancy Parris, 8350 Airport Rd, Waconia, MN 55387.

2015 special election
Tuesday is the primary election in Dist. 3A, but many have already voted, Pioneer Press
Mining is on many minds ahead of vote to replace late Rep. Dill, Star Tribune

2016 election
Legislature
Haseman running for District 23B House seat, St. James Plaindealer
Congress
Minnesota's Second District: Where are the candidates? MinnPost
President
Trump unveils tax plan that would lower taxes for millions, Star Tribune
Here's what's in Donald Trump's tax plan, Washington Post
Lots of candidates want to simplify tax code; here's what they get wrong, MPR
No Republican 2016 candidate is less liked by his or her party than Jeb Bush,Washington Post
Clinton says Bush's comments that Democrats offer 'free stuff' to black voters is insulting, Star Tribune
Those GOP presidential outsiders have mainly mainstream ideas, Star Tribune
Team Biden: VPs time is now, The Hill
Lower-tier Dems in for CNN debate, The Hill

Broadband
Guest Opinion: Thank you for making your voice heard on need for broadband,Brainerd Dispatch

Capitol construction
Hold it! No bathroom access in MN Capitol in 2016, MPR

Congressional Black Caucus
Minnesota delegation at Congressional Black caucus, Insight News

Dalai Lama
Dalai Lama plans private audience with Minnesota Tibetans, MPR

DFL
Data dive: Minnesota suburbs' Democratic swing, Pioneer Press

Economy
Grocery chain Whole Foods to cut about 1,500 jobs over the next 8 weeks, Star Tribune

Education (higher)
3 former Duluth coaches file discrimination lawsuit, Star Tribune
Will tuition freeze be on the legislative agenda? Rochester Post Bulletin
Ex-U of Minnesota Duluth coaches file discrimination lawsuit, MPR

Government shutdown
Poll: 69 percent oppose shutdown over Planned Parenthood, Politico

GOP
Why John Boehner could never unify Republicans, Star Tribune
Congress and the GOP after Boehner, MPR
Boehner and the barn burners and his plans for his final month, MinnPost
Kevin McCarthy officially running for House speaker, MPR
Kevin McCarthy would be the least-experienced House speaker since 1891,Washington Post

Legislators
State Rep. Rick Hansen should have been reappointed to Outdoor Heritage Council,Star Tribune

Minnesota Department of Transportation
MnDOT could soon use drones for bridge inspections, MPR

Putin visit
Obama, Putin share tense UN showdown, The Hill
Obama and Putin outline competing visions on Syria, Washington Post

Walker, Scott
Calendar shows that Walker spent little time in Wisconsin, Pioneer Press
Scott Walker can't be president, so he's back to ruining Wisconsin, Esquire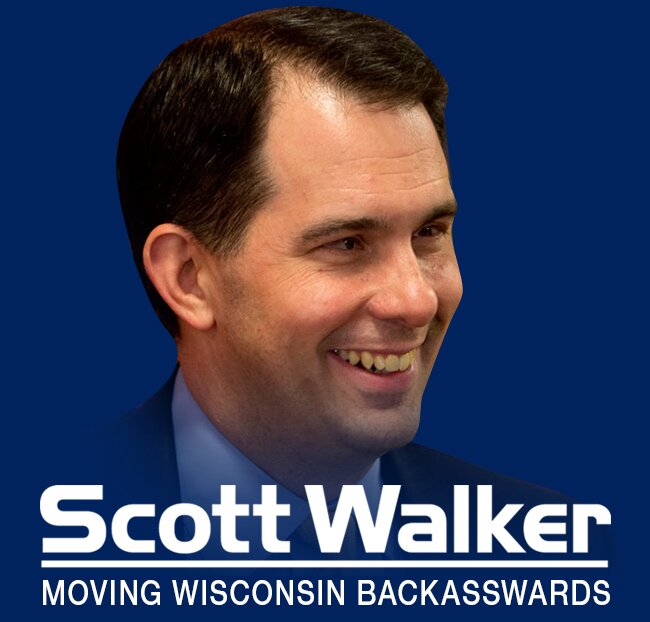 LIKE the Minnesota DFL on FACEBOOK: https://www.facebook.com/MinnesotaDFL
Follow @MinnesotaDFL on TWITTER: https://twitter.com/MinnesotaDFL
On INSTAGRAM: http://instagram.com/minnesotadfl
daily brief · issues · news