Daily Brief: Thursday, May 21st, 2015
Posted by SD48 DFL Communications Team in Daily Brief, News
In the Know
Minnesota DFL
May 21, 2015

Events today
10 a.m. – Steve Hine, DEED Labor Market Information Office research director will announce the state's unemployment rate and employment figures for April 2015.

Constituency Caucus meetings
May 21 – MYDFL Central Committee meeting, 6:15 p.m., Rondo Community Library, 461 N Dale St., St. Paul.
May 21 – The Hennepin County DFL Senior Caucus will meet at 12:30 p.m. at Maria's Cafe, 1113 E Franklin Ave., Minneapolis. The speaker will be Lee Graczyk, lead organizer for RxRights.org. He is knowledgeable on the politics of Prescription Medicine.
May 31 – Stonewall DFL – Political Support Committee will meet at 1 p.m. to screen candidates for CD 2 at DFL Headquarters. A board meeting will follow the Political Support Meeting and will be voting on the recommendation of the Political Support Committee for CD 2 endorsement.
June 6 – The Senior DFL Caucus will hold its annual meeting at the Sheet Metal Workers Local #10, 1681 East Cope Avenue 55109, Maplewood.

Save the date!
June 6 – Tickets are now on sale for the 4th Annual Humphrey-Mondale Dinner.
June 7 – Senate District 42 hosts "Pints and Politics," 6 p.m., Hampton Inn, 1000 Gramsie Rd, Shoreview
June 20 – Registration is now open for the DFL Training Summit. Attend and learn how you can help the party build to win, built to last.

2015 session
Lawmakers look back on efforts, ahead to likely special session, Session Daily
Legislators put budget together, but it's not a done deal, Minnesota Budget Project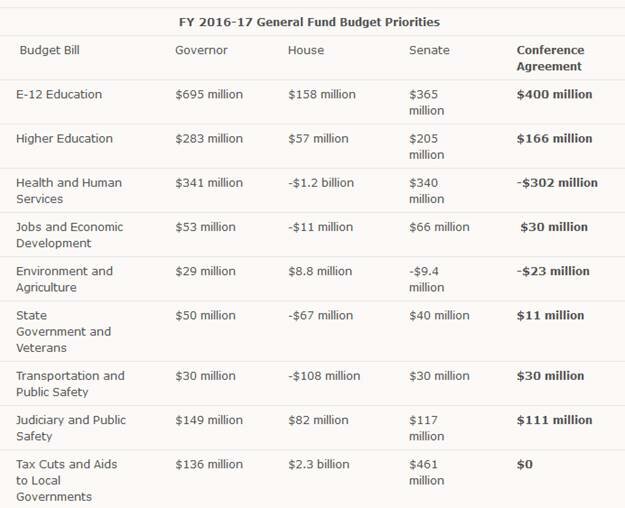 2015 special session
GOP wants special session soon, MPR
Good Question: How often are there special sessions? WCCO
Special session's agenda just won't be education, WCCO
Dayton receives a lot of requests as special session approaches, Star Tribune
Basic facts about the Legislature's special session, Duluth News Tribune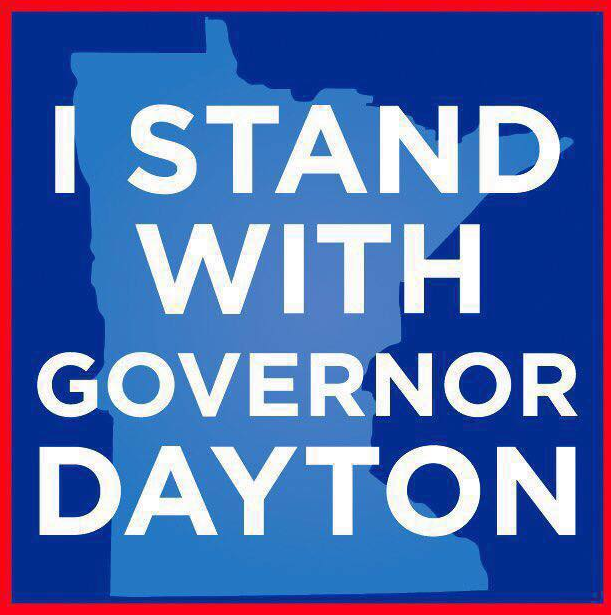 Capitol renovation
Sen. Bakk wants underground garage for State Capitol, Star Tribune

Education (E-12)
Dayton and Daudt were only $25 million apart over $17 billion education bill, Star Tribune
GOP not to blame for pending education bill veto, Daudt says, Star Tribune
Another Mark Dayton-Legislature ed-funding fight – over words, Pioneer Press
Dayton stands by remark about GOP, public schools, KARE
Budget impasse puts school plans on hold, MPR

Education (higher)
Legislature mandates tuition cuts at 2-year colleges, Star Tribune

Environment
Dayton: Veto of environment bill might not yield a better bill, MPR
Environmental groups, key DFLers urge veto of environmental bill, Star Tribune
Health and human services
Budget deal on MinnesotaCare triples out-of-pocket costs, raises premiums for working Minnesotans, Minnesota Budget Project
Budget deal on MinnesotaCare triples out-of-pocket costs, raises premiums for working Minnesotans, MinnPost
Labor
Twin Cities department store cleaners sue over wages, overtime, Minneapolis St. Paul Business Journal

Transportation
Range highway victim of end of session rush, MPR
$500 million in cuts planned for Southwest rail line, MPR
Experts say railroad funding is key to safety, Star Tribune
LIKE the Minnesota DFL on FACEBOOK: https://www.facebook.com/MinnesotaDFL
Follow @MinnesotaDFL on TWITTER: https://twitter.com/MinnesotaDFL
On INSTAGRAM: http://instagram.com/minnesotadfl
daily brief · issues · news