Daily Brief: Wednesday, May 20th, 2015
Posted by SD48 DFL Communications Team in Daily Brief, News
In the Know
Minnesota DFL
May 20, 2015

Events today
7:20 a.m. – Gov. Dayton is on WCCO radio.
9 a.m. – House Republican leaders hold a press conference about the session.
9:30 a.m. – House DFL leaders hold a press conference about the session.
Noon – Lt. Gove. Smith will attend a lunch event with former Vice President Walter Mondale and the University of Minnesota – Humphrey School Policy Fellows.

Constituency Caucus meetings
May 21 – MYDFL Central Committee meeting, 6:15 p.m., Rondo Community Library, 461 N Dale St., St. Paul.
May 21 – The Hennepin County DFL Senior Caucus will meet at 12:30 p.m. at Maria's Cafe, 1113 E Franklin Ave., Minneapolis. The speaker will be Lee Graczyk, lead organizer for RxRights.org. He is knowledgeable on the politics of Prescription Medicine.
May 31 – Stonewall DFL – Political Support Committee will meet at 1 p.m. to screen candidates for CD 2 at DFL Headquarters. A board meeting will follow the Political Support Meeting and will be voting on the recommendation of the Political Support Committee for CD 2 endorsement.
June 6 – The Senior DFL Caucus will hold its annual meeting at the Sheet Metal Workers Local #10, 1681 East Cope Avenue 55109, Maplewood.

Save the date!
June 6 – Tickets are now on sale for the 4th Annual Humphrey-Mondale Dinner.
June 7 – Senate District 42 hosts "Pints and Politics," 6 p.m., Hampton Inn, 1000 Gramsie Rd, Shoreview
June 20 – Registration is now open for the DFL Training Summit. Attend and learn how you can help the party build to win, built to last.

2015 session
Minnesota Legislature leaves $1 billion to fight over next year, Star Tribune
Dayton signs 17 measures into law, including Uber, Lyft insurance requirements, Star Tribune
Minnesota lawmakers hit deadline with too much undone, Star Tribune
Despite chaotic end to session, leaders say key bills passed, Pioneer Press
Rachel E. Stassen-Berger: Another tumultuous end to legislative session, Pioneer Press
Did Minnesota House pass wrong budget bill? Maybe, Pioneer Press
Are you pleased with the outcome of the session? MPR
A messy end to a messy session, MinnPost
Why the 2015 legislative session will quickly be forgotten, MinnPost
This session was a sausage factory – and it stinks, mnpACT!
SESSION 2015: Where notable issues stand as Legislature ends, KARE

Capitol
Lori Sturdevant: Legislature's work impeded by Capitol's reconstruction, Star Tribune
Session complete, Capitol reconstruction gains speed, KSTP

Cigarettes
Minnesota could see push to raise cigarette purchasing age to 21, Pioneer Press
Education (E-12)
Liberal group launches post-session education ad buy, MPR
Dayton makes good on veto, calls for special session, Star Tribune
Mark Dayton keeping veto promise on education bill, Pioneer Press
Dayton vetoes education bill, slams Republicans, MPR
How will Minnesota pre-K funding shake out in a special session? MPR
For some early ed advocates, pre-K pitch raises frustration, uncertainty, MPR
In veto message, Dayton rails against 'astonishing' education bill; promises to call special session, MinnPost
Why hold the ed budget hostage over pre-K? mnpACT!
Special session possible after Dayton rejects education bill, KSTP
VETO: Gov. Dayton's rejection letter to House Speaker Daudt, Fox 9

Education (higher)
Lawmakers turn down U of M's tuition freeze request, MPR

Energy
Big industry, utilities win on energy legislation in Minnesota, Star Tribune
GOP
Lawmaker wants an apology for 'hate the public schools' remark, Pioneer Press
How Minnesota Republicans are screwing rural voters Part 4, mn progressive project
How Minnesota Republicans are screwing rural voters Part 5, mn progressive project
The GOP escalates their war on women in new and uglier ways, mn progressive project

Human trafficking bill
After drama, human trafficking bill sails to Obama's desk, Star Tribune

Labor
Unions sort out wins, losses in legislative session, Workday Minnesota

Legacy
Anderson: Millions on hold for fishers projects, Star Tribune

Lottery
Lottery restrictions become law, but games won't go dark just yet, Star Tribune

Major League Soccer
Legislature ignores pitch for soccer stadium tax break, MPR

State Auditor
Dayton says he'll fight to preserve state auditor authority, WCCO

Transportation
Minnesota lawmakers stick with status-quo on transportation bill, Star Tribune
Transportation advocates blast 'duct tape' approach to funding, Workday Minnesota
Group criticizes MN lawmakers for making no progress on transportation funding, WCCO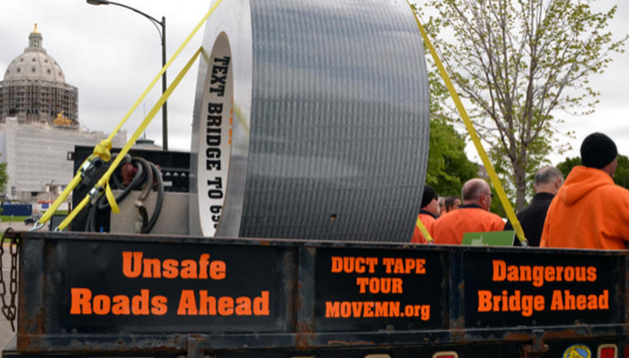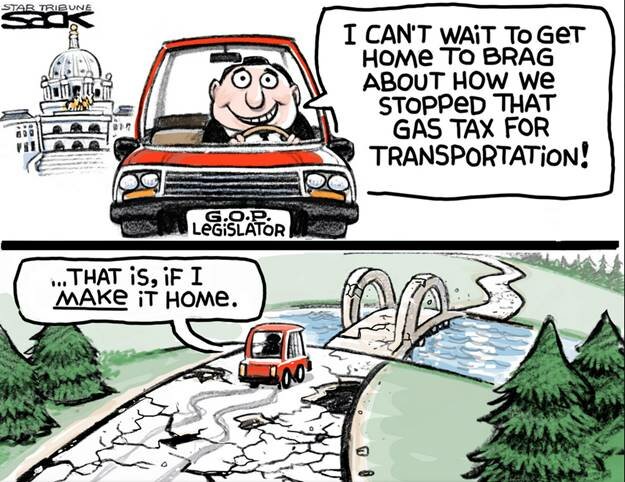 Voting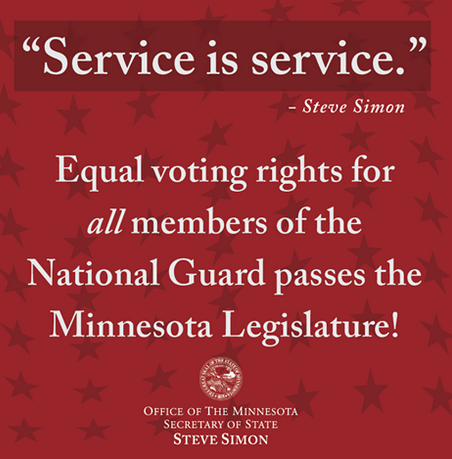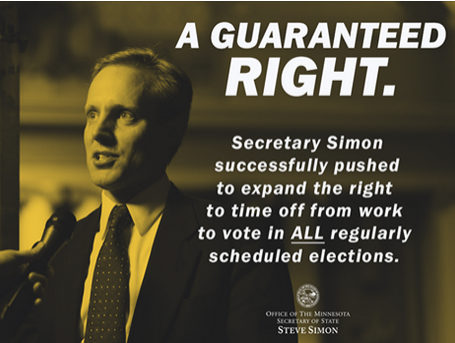 LIKE the Minnesota DFL on FACEBOOK: https://www.facebook.com/MinnesotaDFL
Follow @MinnesotaDFL on TWITTER: https://twitter.com/MinnesotaDFL
On INSTAGRAM: http://instagram.com/minnesotadfl
daily brief · issues · news