Daily Brief: May 22nd, 2015
Posted by SD48 DFL Communications Team in Daily Brief, News
In the Know
Minnesota DFL
May 22, 2015

Events today
7:30 a.m. – DFL Chairman Ken Martin and GOP Chairman Keith Downey speak to the North Metro Chamber of Commerce, the Mermaid, Mounds View.
1:15 p.m. – Gov. Dayton will visit a preschool classroom and talk with teachers, parents, administrators, and area legislators about the benefits of preschool for all Minnesota students. Westview Elementary, 225 Garden View Dr., Apple Valley.
7 p.m. – Gov. Mark Dayton appears on "Almanac" at the top of the show. It ends with DFL Chairman Ken Martin and GOP Chairman Keith Downey talking about the 2015 Legislative Session.

Constituency Caucus meetings
May 31 – Stonewall DFL – Political Support Committee will meet at 1 p.m. to screen candidates for CD 2 at DFL Headquarters. A board meeting will follow the Political Support Meeting and will be voting on the recommendation of the Political Support Committee for CD 2 endorsement.
June 6 – The Senior DFL Caucus will hold its annual meeting at the Sheet Metal Workers Local #10, 1681 East Cope Avenue 55109, Maplewood.

Save the date!
June 6 – Tickets are now on sale for the 4th Annual Humphrey-Mondale Dinner.
June 7 – Senate District 42 hosts "Pints and Politics," 6 p.m., Hampton Inn, 1000 Gramsie Rd, Shoreview.
June 14 – DFL Women's Hall of Fame Award Luncheon, 11 a.m., Double Tree, 7800 Normandale Blvd, Bloomington. Click here for more information.
June 20 – Registration is now open for the DFL Training Summit. Attend and learn how you can help the party build to win, built to last.

2015 session Dayton vetoes public school budget but waits on other bills, MPR Session 'brews' over in Bemidji: Area legislators take part in 'Pints & Politics' event, Bemidji Pioneer Range provisions could be in jeopardy, Mesabi Daily News What Greater Minnesota got out of the 2015 legislative session, MinnPost

2015 election Flanagan announces bid for Winkler's House seat, MPR

2015 special session Tent? Hotel? Hunt for special session venue underway, MPR Where will legislators meet during a special session? WCCO

2016 election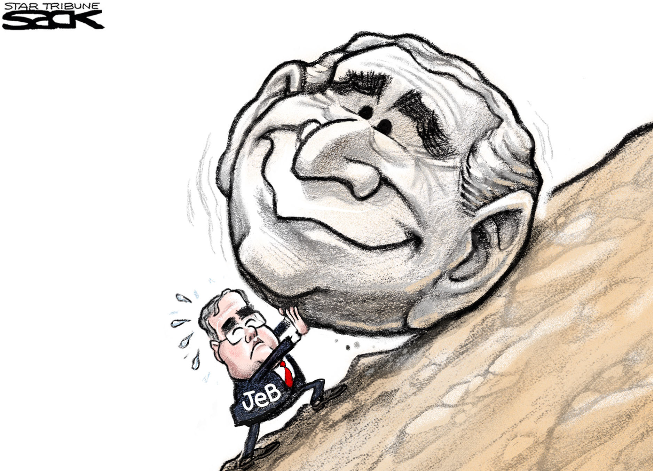 Capitol renovation Sen. Tom Bakk sends out news release on proposed $7.2 million underground garage, Star Tribune

Congressional delegation Rep. Keith Ellison to speak at mosque inauguration in Coon Rapids, Star Tribune Sen. Franken jumps on Cuba bandwagon, plans visit, Star Tribune Nolan calls for Duluth Airport runway reconstruction, KDAL

Economy State adds 7,400 jobs, unemployment rate drops to 3.7 percent, MPR Minnesota unemployment rate drops to 3.7 percent; 7,400 jobs added in April, MinnPost

Education (E-12) Dayton formally vetoes education bill, Pioneer Press GOPers with teaching experience seek meeting with Dayton, MPR Gov. Dayton pushes for K-4 program already in GOP Wisconsin, KTTC Dayton falls through on veto threat, rejecting education budget bill, Star Tribune Universal school readiness requires universal access, Star Tribune School budgets in limbo as Governor vetoes education bill, KARE

Environment Counties stake middle ground I clean water, runoff fight, MPR Environmental groups ask for veto, get cookies, MPR Put Minnesota water quality first by vetoing bill, Star Tribune

GOP The Tea Party is not happy with Minnesota House Republicans, MinnPost

Health and human services Snag in bill may muck up health insurance approvals, MPR Health and human services budget combines some good investments with harmful changes,Minnesota Budget Project

Memorial Day In accordance with the proclamation issued today by President Barack Obama, Governor Mark Dayton has ordered all United States flags and Minnesota flags to be flown at half-staff at all state and federal buildings in the State of Minnesota, from sunrise until noon on Monday, May 25, in honor of those who have served on our behalf this Memorial Day.

State Auditor Minnesota State Auditor suspects political plot against her, Duluth News Tribune Minnesota State Auditor Rebecca Otto and the future of the State Auditor's Office, KFGO Minnesota State Auditor Rebecca Otto says hurried new bill would leave counties without an auditor,Star Tribune

Transportation 'Duct tape' doesn't work for roads: Advocates push for long-term transportation funding from St. Paul, Bemidji Pioneer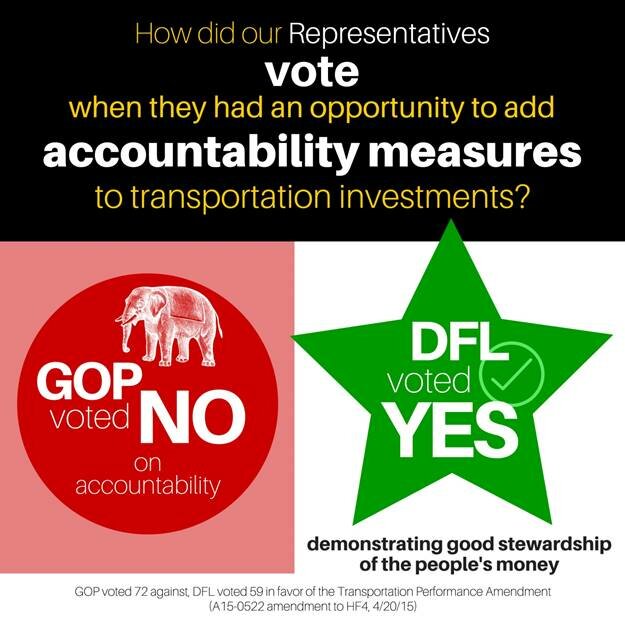 Winkler, Ryan Sharp-tongued Democratic Rep. Winkler to resign seat in Minnesota House, move to Brussels, Star Tribune Winkler retiring from Legislature, MPR
LIKE the Minnesota DFL on FACEBOOK: https://www.facebook.com/MinnesotaDFL Follow @MinnesotaDFL on TWITTER: https://twitter.com/MinnesotaDFL On INSTAGRAM: http://instagram.com/minnesotadfl
daily brief · issues · news