Daily Brief: Monday, July 20th, 2015
Posted by SD48 DFL Communications Team in Daily Brief, News
In the Know
Minnesota DFL
July 20, 2015

Events today
The Vikings and the Minneapolis Sport Facilities Authority will host a media tour of the new U.S. Bank Stadium this morning. The stadium is more than 65 percent complete.
8:15 a.m. – Gov. Dayton will provide brief remarks at the Annual Conference of the Association of Labor Relations.
12:15 p.m. – Sen. Franken will be joined by Minnesota students, parents, teachers and principals to discuss how the long-needed overhaul of the nation's "No Child Left Behind" education law will affect Minnesota schools.
Mark your calendars
July 25 – The Kanabec County DFL will host our annual Post-Parade Reception at the Masonic Hall,800 S Union St, Mora. The parade begins at 4:30 p.m. Join the Kanabec DFL for hotdogs and discussion.
July 30 – The Minnesota Nurses Association would like to cordially invite you to the Medicare turns 50 Birthday BBQ Bash on Thursday, July 30 from 5 – 8 p.m. in St. Paul. Medicare is an American as apple pie (Protect Improve Expand Medicare) so join us for an all American birthday BBQ, as we celebrate the 50th Anniversary of Medicare, one of the greatest social safety net pieces of legislation ever signed into law and what we hope to be the basis of a single payer system for our entire nation. Highland Park Picnic Shelter, 1227 Montreal Ave. St. Paul.
Aug. 9 – An Environmental Awareness Picnic will be held at the Environmental Learning Center, from 2 to 6 p.m. at 13,500 Dakota Ave S, in Savage. The event is free and sponsored by Senate Districts 55, 56 and Scott County DFL.

2015 election
Progressive activist Peggy Flanagan running unopposed for Minnesota House, Star Tribune
Hoffman enters race for Duluth mayor, Duluth News Tribune
Senate District 46 Central Committee members from 46A unanimously endorsed Peggy Flanagan at the July meeting. Flanagan is running unopposed for the Minnesota House of Representatives 46A seat that was vacated by Ryan Winkler in July. For more information on her campaign visitNeighborsForPeggy.Org.

2016 election
Walker brings announcement tour to Iowa, Stat Tribune
'Black Lives Matter' halt Sanders, O'Malley events, The Hill
Rep. Collin Peterson of Minnesota: 'I don't … need to spend a nickel to get elected', Grand Forks Herald
Can Scott Walker hit South Carolina's sweet spot? MPR
Seeing crowd, G.O.P. donors holding back, New York Times
Supporters of Sen. Bernie Sanders hope he carries torch of Paul Wellstone, Star Tribune
Liberal activists see Bernie Sanders as champion for causes failed by Obama, The Washington Post
Some surprising winners and losers in the 2016 fundraising race, The Washington Post
Activists disrupt forum featuring candidates O'Malley, Sanders, The Washington Post
'Black Lives Matter' protesters flummox O'Malley, Sanders, Politico
Hang Trump around Republican necks, mn progressive project

Agriculture
Toll of bird flu in Minn. approaching $650M, Albert Lea Tribune

Budget (state)
Another Minnesota surplus — to spend wisely, Star Tribune

Congressional delegation
Emmer
Amid Tea Party discontent, Emmer stands firm on his early record, MinnPost
Franken
Al Franken visits Winona, talks mental health challenges in criminal justice system, Winona Daily News
Kline
John Kline keeps raking in for-profit college cash, City Pages
Walz
Congressman Tim Walz meets with local tech start-up, KIMT
Advocating for ethanol: Walz visits Janesville plant, Janesville Argus
Rep. Tim Walz stresses energy independence, KEYC

Cuba
U.S., Cuba restore full diplomatic ties after 5 decades, The Washington Post

Economy
Minnesota CEO pay takes a big leap, Star Tribune
What the arrival of Amazon means for Minnesota retailers, MinnPost
Education (E-12)
GOP signals possible fight over education funding, Albert Lea Tribune

GOP
Forum editorial: Dumb and dumber at NRCC, Fargo Forum

Health and human services
Medicaid enrollment surges under expanded program; states worry about paying for added care, Star Tribune
Minnesota health care programs mute Medicaid expansion costs, WCCO

Labor
Unity workers join SEIU, Workday Minnesota
Memorial dedicated for 1934 Teamsters strike, Workday Minnesota
This day in history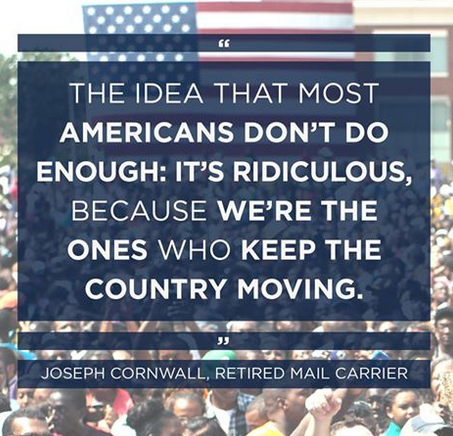 Legislators
Legislators come and sometimes go too soon, Star Tribune
Major League Soccer
'Hell yeah': Documents detail aggressive effort by St. Paul officials around soccer stadium, MinnPost
Medical marijuana
Why medical marijuana is off to a slow start in MN, MPR

Reproductive rights
Rand Paul may hold up highway bill over Planned Parenthood, Politico

State Auditor
ECM Editorial: Another legislative black eye as State Auditor dealt mean hand, ECM

Storm damage
Dayton, Nolan visit storm damaged areas near Brainerd, MinnPost
Dayton, Nolan visit damaged resorts, meet aid workers, Brainerd Dispatch
Dayton sees storm damage, says Brainerd's open for business, KSTP

Wisconsin
Wisconsin court ruling may reshape state political landscape, Pioneer Press
Conservative 'balanced budgets' reflect unbalanced priorities: Scott Walker vs Barack Obama, mn progressive project

Women
Taking stock: Women in the economy and public life, MinnPost
LIKE the Minnesota DFL on FACEBOOK: https://www.facebook.com/MinnesotaDFL
Follow @MinnesotaDFL on TWITTER: https://twitter.com/MinnesotaDFL
On INSTAGRAM: http://instagram.com/minnesotadfl
daily brief · issues · news