Daily Brief: Monday, Aug. 17th, 2015
Posted by SD48 DFL Communications Team in Daily Brief, News
In the Know
Minnesota DFL
Aug. 17, 2015

Events today
11 a.m. – Gov. Dayton will provide remarks at the Red Lake Nation Capitol Grand Opening Ceremonies Media Day. Red Lake Nation Capitol Buildings, Government Center and Red Lake Nation College, 15480 Migizi Drive, Red Lake.
Sen. Al Franken will be at Ranier City Hall, where he will meet with Mayor Dennis Wagner, and several Koochiching County officials and first responders to discuss concerns about the safety of rail traffic in the area.

Mark your calendars
Aug. 18 – House DFL Leader Paul Thissen and Deputy Minority Leader Erin Murphy will hold a roundtable meeting at 10 a.m.at Buckham Memorial Library in Faribault to talk about workforce challenges in our community and its impact on economic development.
Aug. 20 – The Hennepin County DFL Senior Caucus will meet at 12:30 p.m. at Maria's Cafe, 1113 E Franklin Ave., Minneapols.
Aug. 22 – A MN Seniors' Legislative Issues Forum will be held at Wescott Library, 1340 Wescott Rd, in Eagan, from 2 – 4 p.m.The event is free and sponsored by The DFL CD 2 Outreach/Inclusion Committee and DFL Southwest Metro Senior Caucus. Sen. John Marty (DFL-Roseville), Sen. Jim Carlson (DFL-Eagan), Sen. Kevin Dahle (DFL-Northfield), Rep. Debra Hilstrom (DFL-Brooklyn Center), and Rep. Sandy Masin (DFL-Eagan) will speak about legislation benefiting seniors' income, health, transit, and housing, as well as advocacy that can be done for upcoming legislative efforts.
Aug. 22 – The DFL African American Caucus will meet. Time and location TBD.
Aug. 26 – The Herstoric March on Women's Equality Day will start at St. Stephen and the Incarnation Episcopal Church in Washington D.C. following the 8 a.m. blessing of the walkers. Many will accompany Helene de Boissiere Swanson for the final four miles of this 7,000 mile spiritual pilgrimage to the U.S. Capitol to promote the passage of the Equal Rights Amendment. The four-mile route passing the White House and on to the Upper Senate Park at National Mall where top feminists and human rights activists will hold a press conference, and then rally for the ERA.
Aug. 29 – The Democratic National Committee (DNC) Seniors Coordination Council will meet at the Hilton Minneapolis Hilton at 1001 Marquette Ave. S. from 10 a.m. to noon. Admission is free. For more information contact DFL Senior Caucus Vice Chair Karla Sand at .
DNC presidential primary debates

Oct. 13 – CNN – Nevada
Nov. 14 – CBS/KCCI/Des Moines Register – Des Moines, IA
Dec. 19 – ABC/WMUR – Manchester, NH
Jan. 17 – NBC/Congressional Black Caucus Institute – Charleston, SC
February or March – Univision/Washington Post – Miami, FL
February or March – PBS – Wisconsin

2015 election
More than 60 candidates file for east metro school board races, Pioneer Press

2016 election
Candidates find Iowa State Fair irresistible, Star Tribune
Trump, Sanders converge with Clinton at Iowa fair, The Hill
At Iowa State Fair, Jeb Bush plays the sober adult in a summer of anger, The Washington Post
Presidential front-runners Clinton, Trump draw large crowds of gawkers to the Iowa State Fair, Star Tribune
In Iowa, Sanders says he will address racial divisions, Pioneer Press
Sanders rips Trump: 'We left the helicopter at home', The Hill
Norm Coleman, Tim Pawlenty give takes on Trump, Star Tribune
Hillary Clinton and Bernie Sanders woo Democrats at Iowa Dinner, The New York Times
Clinton, Sanders, O'Malley speak to a full 'Wing Ding' in Iowa, MPR
Donald Trump: Undocumented immigrants 'have to go', NBC News
Trump: Eyes effort to deport native-born children of immigrants living illegally in US, Star Tribune
Pro-Bush super PAC buying $10 million-plus in ad time to run mid-September through end of year, Star Tribune
Welcome to the social media presidential election, The Hill
Why do we tolerate elections in which only two states matter? MinnPost
Events Tuesday
In Brooklyn Center speech, Walker to unveil Obamacare alternative, Star Tribune Cass Screw Machine Company, 4800 Lilac Dr N, Brooklyn Center.
7 p.m. – Gov. Walker will speak at a fundraiser for the Minnesota Jobs Coalition at O'Gara's in St. Paul.
Bakken oil fields
Uncertain outlook as North Dakota tops 10,000 shale oil wells, Star Tribune
N.D. hits 10,000 shale oil wells — but that's not the number officials are worried about, Minneapolis/St. Paul Business Journal

Bond, Julian
Julian Bond, charismatic civil rights figure, dies at 75, The Washington Post

Broadband
Tina Smith: Broadband investment needed to connect state, Rochester Post Bulletin
When the Internet goes down: Legislators get earful about lack of broadband in rural areas, West Central Tribune

Congress
Congress's Awful Autumn, The Washington Post

Congressional delegation
Klobuchar
Sen. Klobuchar, in Cuba, attends U.S. Embassy opening, Star Tribune
Sen. Klobuchar meets with laid off United Taconite steel workers, KBJR
Sen. Klobuchar pushes to lift Cuba trade embargo, MPR
Walz
Representative Tim Walz brings ag and wildlife conservation members together in Preston, KTTC
Walz pushes for Agent Orange Extension Act, KIMT

Democratic National Committee
Democratic National Committee meeting in Minneapolis
The annual DNC Summer Meeting is coming to Minneapolis at the end of August. That means Hillary Clinton, Bernie Sanders, Martin O'Malley, Lincoln Chafee and Jim Webb will all be right here in Minnesota, and we want you to be there, too.
Donate just $5 or more, and you'll be entered to win tickets for you and a guest to the DNC Summer Meeting in Minneapolis onAug. 28. Don't miss your chance: Click here to give now to enter before the deadline on August 21!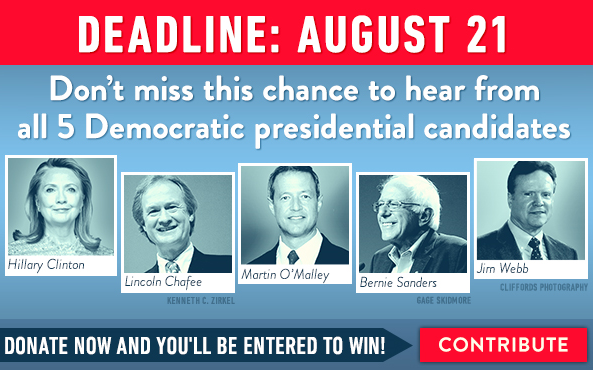 Dill, David
Dill honored as larger than life 'every man', Mesabi Daily News
Celebrating the life of Rep. David Dill, WDIO

Economy
Delta claims jobs threatened by Persian Gulf carrier expansion in U.S., Star Tribune

Education (E-12)
Rep. Erin Murphy touring the state to build support for universal preschool, Star Tribune

Environment
Green scum and fish kills have Albert Lea on edge, Star Tribune
Scientists, volunteers study North Shore streams to try to save trout, MinnPost

GOP
Minnesota GOP finishes paying off debt to the Federal Election Commission, Star Tribune
Former Sen. Norm Coleman works the halls of power, Star Tribune
Juan Williams: Tea Party could lose Senate for GOP, The Hill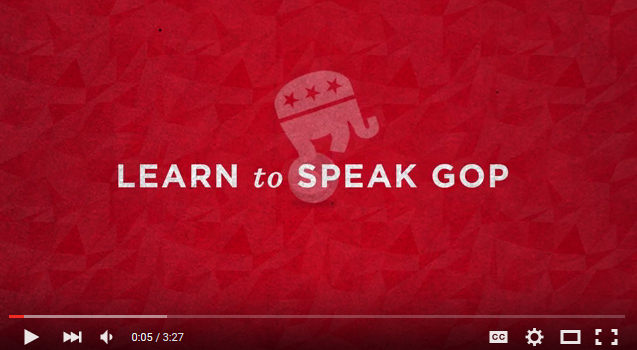 Health care
UCare to appeal to Gov. Dayton on Medicaid, MinnesotaCare contract, Star Tribune

Labor
The crippling problem restaurant-goers haven't noticed but chefs are freaking out about, The Washington Post
MSP workers continue efforts for $15 wage, Workday Minnesota
Union-made school supplies checklist, AFL-CIO
Today in history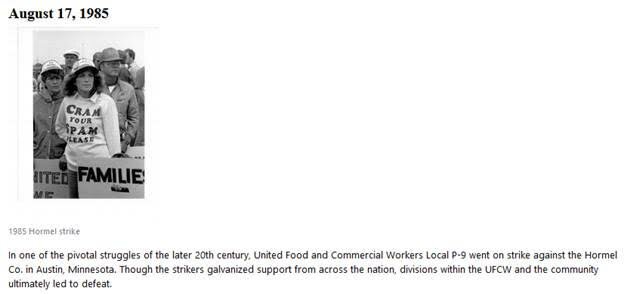 Legislature
Legislators, please stick to one subject, Star Tribune
Talk economic development with state House leaders on Tuesday, Faribault Daily News
Minnesota legislators to try again on payday loan reforms, Star Tribune

Major League Soccer
The other big question for Major League Soccer in Minnesota: just how many fans are out there? MPR

Mexico Trade Mission
Dayton calls his Mexico trade trip most productive, Pioneer Press

MNsure
Hit pause on state's health plan contracts to avoid killing off competition, Star Tribune
Nearly 3 dozen apply for top job at MNsure, MPR
Obama, Barack
Obama made us a summer mix tape. Here's what's on it. The Washington Post
The President's Daytime Playlist
Ain't Too Proud to Beg – The Temptations
Live It Up – Isley Brothers
Memories Live – Talib Kweli & Hi Tek
Tombstone Blues – Bob Dylan
So Much Trouble in the World – Bob Marley
Paradise – Coldplay
Tengo Un Trato (Remix) – Mala Rodriguez
Wang Dang Doodle – Howlin Wolf
Another Star – Stevie Wonder
Hot Fun in the Summertime – Sly & the Family Stone
Boozophilia – Low Cut Connie
Wherever Is Your Heart – Brandi Carlile
Good Day – Nappy Roots
Green Light – John Legend
Gimme Shelter – Rolling Stones
Rock Steady – Aretha FranklinDown Down the Deep River – Okkervil River
Pusher Love Girl – Justin Timberlake
Shake It Out – Florence + The Machine
La Salsa La Traigo Yo – Sonora Carruseles

The President's Evening Playlist
My Favorite Things – John Coltrane
Superpower (feat. Frank Ocean) – Beyoncé
Moondance – Van Morrison
Is Your Love Big Enough? – Lianne La Havas
How Can You Mend a Broken Heart – Al Green
Red & White & Blue & Gold – Aoife O'Donovan
Nothing Even Matters – Lauryn Hill
The Best Is Yet to Come – Frank Sinatra
You Don't Know Me – Ray Charles
I Found My Everything – Mary J Blige
Help Me – Joni Mitchell
I've Got Dreams to Remember – Otis Redding
Suzanne – Leonard Cohen
Feeling Good – Nina Simone
Stubborn Love – The Lumineers
Until – Cassandra Wilson
UMI Says – Mos Def
The Very Thought of You – Billie Holiday
Flamenco Sketches – Miles Davis
Woo – Erykah Badu

Planned Parenthood
Local Planned Parenthood weathers storm, Star Tribune

Sex offender program
Rosenblum: How about treating sex offenders like humans? Star Tribune
Minnesota official says no fixes in works for sex offender program, Pioneer Press

Social Security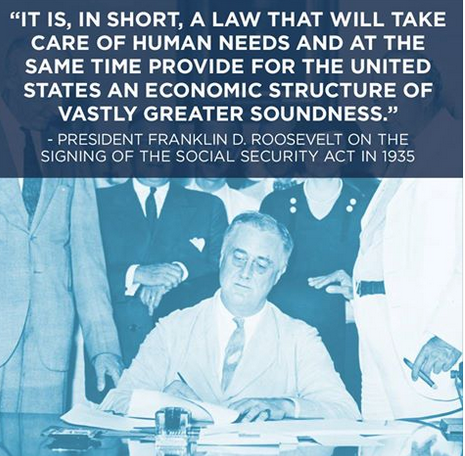 University of Minnesota
U hires outside lawyers in Teague probe; Kaler regrets early comments, MPR
Women's magazines
The remarkable political history of women's magazines, The Washington Post
LIKE the Minnesota DFL on FACEBOOK: https://www.facebook.com/MinnesotaDFL
Follow @MinnesotaDFL on TWITTER: https://twitter.com/MinnesotaDFL
On INSTAGRAM: http://instagram.com/minnesotadfl
daily brief · issues · news