Daily Brief: Friday, Aug. 14th, 2015 (Happy Birthday Social Security!)
Posted by SD48 DFL Communications Team in Daily Brief, News
In the Know
Minnesota DFL
Aug. 14, 2015

Events today
10:30 a.m. – With Congressman John Kline home in Minnesota for the August congressional recess, leaders of the Minnesota Young DFL and the College Democrats of Minnesota are honoring Kline with an honorary doctorate in "sticking it to students." Kline's office, 350 West Burnsville Parkway, Burnsville.
7 p.m. – Shakopee Mdewakanton Sioux Community begins its annual Pow Wow through Sunday at the Wacipi Grounds, 3212 Dakotah Parkway, near Mystic Lake Casino Hotel.
Hillary Clinton, Bernie Sanders, Lincoln Chafee and Martin O'Malley will speak at the Iowa Democratic Wing Ding fundraiser at the Surf Ballroom in Clear Lake, Iowa.
Event Saturday
1 p.m. – Training for volunteers working at the DFL booth at the Minnesota State Fair. DFL HQ.
3 p.m. – Rep. David Dill's funeral, Backus Community Center auditorium, 900 Fifth St., International Falls.
Event Sunday
4 p.m. – Senate District 44 SD44 DFL "Meet Your Neighbors" picnic, North Shelter, Parker's Lake Park, 15505 County Rd 6, Plymouth.

Mark your calendars
Aug. 20 – The Hennepin County DFL Senior Caucus will meet at 12:30 p.m. at Maria's Cafe, 1113 E Franklin Ave., Minneapolis.
Aug. 22 – A MN Seniors' Legislative Issues Forum will be held at Wescott Library, 1340 Wescott Rd, in Eagan, from 2 – 4 p.m.The event is free and sponsored by The DFL CD 2 Outreach/Inclusion Committee and DFL Southwest Metro Senior Caucus. Sen. John Marty (DFL-Roseville), Sen. Jim Carlson (DFL-Eagan), Sen. Kevin Dahle (DFL-Northfield), Rep. Debra Hilstrom (DFL-Brooklyn Center), and Rep. Sandy Masin (DFL-Eagan) will speak about legislation benefiting seniors' income, health, transit, and housing, as well as advocacy that can be done for upcoming legislative efforts.
Aug. 22 – The DFL African American Caucus will meet. Time and location TBD.
Aug. 26 – The Herstoric March on Women's Equality Day will start at St. Stephen and the Incarnation Episcopal Church in Washington D.C. following the 8 a.m. blessing of the walkers. Many will accompany Helene de Boissiere Swanson for the final four miles of this 7,000 mile spiritual pilgrimage to the U.S. Capitol to promote the passage of the Equal Rights Amendment. The four-mile route passing the White House and on to the Upper Senate Park at National Mall where top feminists and human rights activists will hold a press conference, and then rally for the ERA.
Aug. 29 – The Democratic National Committee (DNC) Seniors Coordination Council will meet at the Hilton Minneapolis Hilton at 1001 Marquette Ave. S. from 10 a.m. to noon. Admission is free. For more information contact DFL Senior Caucus Vice Chair Karla Sand at .
DNC presidential primary debates

Oct. 13 – CNN – Nevada
Nov. 14 – CBS/KCCI/Des Moines Register – Des Moines, IA
Dec. 19 – ABC/WMUR – Manchester, NH
Jan. 17 – NBC/Congressional Black Caucus Institute – Charleston, SC
February or March – Univision/Washington Post – Miami, FL
February or March – PBS – Wisconsin

2016 election
Southern states set to play major role in GOP race, The Washington Post
Harkin: Clinton shares my values on social and economic justice, Des Moines Register
Sources: Al Gore not exploring 2016 presidential bid, The Tennessean
Sanders campaign moving NH HQ to larger office space, NH1
Martin O'Malley, slogging through Iowa, insists he is still in the game, The Washington Post
Eat, speak and stumble: Candidates visit the Iowa State Fair, MPR
Kasich putting the squeeze on Jeb, Politico
Crunch time for Joe Biden, The Hill
Wisconsin's Walker to bring presidential campaign to Minnesota, Star Tribune
Carly Fiorina got the biggest bounce out of last week's debate. In the three weeks before the happy hour face-off, only Rick Santorum and George Pataki were mentioned less frequently than Fiorina across traditional and social media. Since last Thursday, the former Hewlett Packard CEO was discussed more often than every GOP contender but Jeb Bush, Ted Cruz and, of course, Donald Trump. To quantify that: From July 13 to Aug. 4, Fiorina was mentioned just 128,000 times, lackluster intensity that showed up in low polling numbers. In the week since debate day, the only woman among the 17 Republican candidates was talked about three times as much as the previous three weeks combined, according to our analytics partners at Zignal Labs. The Washington Post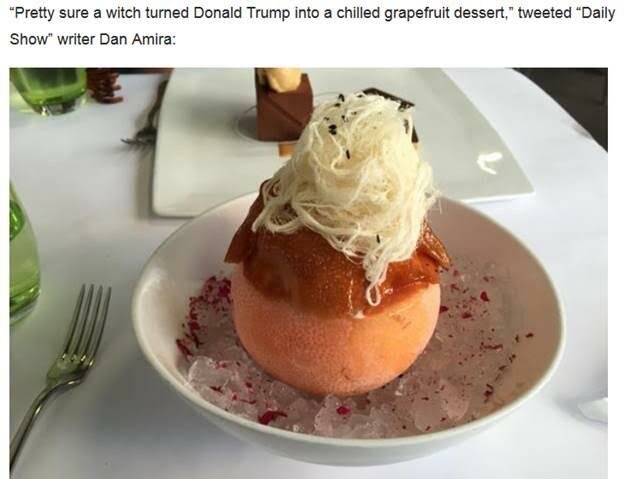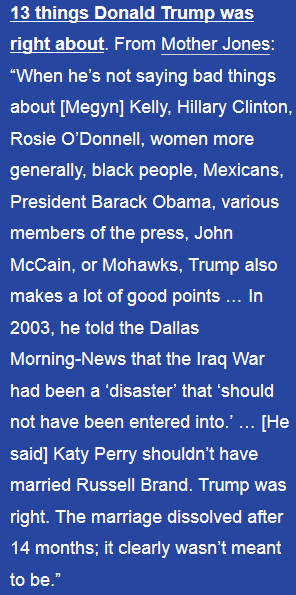 Congress
What do members of Congress actually do during their summer 'recess'? MinnPost

Cuba
John Kerry leads delegation to Cuba for flag raising at U.S. Embassy, The Washington Post

Democratic National Committee meeting in Minneapolis
The annual DNC Summer Meeting is coming to Minneapolis at the end of August. That means Hillary Clinton, Bernie Sanders, Martin O'Malley, Lincoln Chafee and Jim Webb will all be right here in Minnesota, and we want you to be there, too.
Donate just $5 or more, and you'll be entered to win tickets for you and a guest to the DNC Summer Meeting in Minneapolis on Aug. 28. Don't miss your chance: Click here to give now to enter before the deadline on August 21!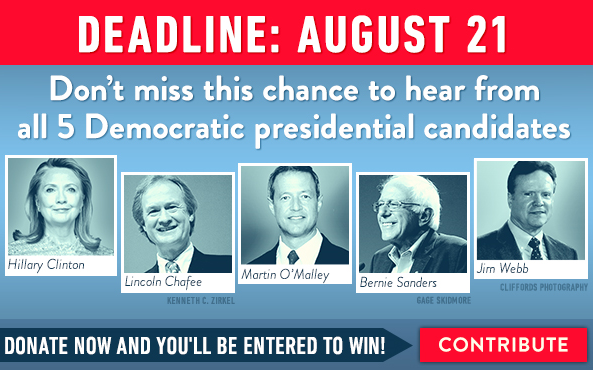 Dill, David
Bakk: David was my wingman, International Falls Journal

Economy
State commissioner : Economy going strong, West Central Tribune
Applications for US unemployment aid rise to 274,000, yet monthly average falls to 15-year low, Star Tribune
Education (E-12)
Rep. Murphy tours the Northland to talk early childhood education, Northland News Center

Iran
Sen. Al Franken moves from 'leaning towards' to 'support' on Iran deal, Star Tribune
Whip count: Where the Senate stands on the Iran deal, The Washington Post

Labor
AFL-CIO puts spotlight on wage efforts in the Twin Cities, Workday Minnesota
New union president promises to work 'extremely hard' for federal employees, The Washington Post
Major League Soccer
Here's why we don't have Major League Soccer yet in Minnesota, MPR

Mille Lacs Lake
Mille Lacs walleye working group adjourns suddenly; special session unlikely, Star Tribune
Next steps uncertain for Mille Lacs walleye working group, Session Daily
Mille Lacs 'working group' quits working, MPR
MNsure
MNsure website getting a facelift from D.C. non-profit, MPR

Social Security Act




Today, Americans will mark the 80th anniversary of Social Security. Before Social Security existed, more than half of American seniors lived in poverty. Today, it's less than 10 percent. That number is still too high, which is why we need to strengthen this successful program instead of letting right-wing politicians dismantle it. Just this week, John Kasich unveiled his own extreme planto cut benefits for baby boomers, aligning him with other GOP hopefuls who favor taking an axe to the 80-year-old successful program. The DNC and allies will hold a press call today to hold Republicans accountable for their plans to privatize Social Security and raise the retirement age, threatening a secure retirement for current and future beneficiaries of the program.
Teague, Norwood
Two U employees harassed by Norwood Teague come forward, Star Tribune
Women harassed by Teague come forward, MPR
U of M hires legal counsel to review sexual harassment claims, KSTP
Weather
Scientists say we could be heading into 'Godzilla El Niño', MPR
LIKE the Minnesota DFL on FACEBOOK: https://www.facebook.com/MinnesotaDFL
Follow @MinnesotaDFL on TWITTER: https://twitter.com/MinnesotaDFL
On INSTAGRAM: http://instagram.com/minnesotadfl
daily brief · issues · news