Daily Brief: Monday, Aug. 10th, 2015
Posted by SD48 DFL Communications Team in Daily Brief, News
In the Know
Aug. 10th, 2015
Today's Events
9:00am-Governor Mark Dayton will meet Federal District Judge Donovan Frank regarding the status of the Minnesota Sex Offender Program
Throughout the Day: Min. Ldr. Paul Thissen will be in Morris for a broadband roundtable and to Moorhead to host a news conference on oil train safety. Thissen and other members of the House will be traveling throughout Greater Minnesota throughout the week.
Throughout the Day: Sen. Al Franken will be in Rochester today visiting a Meals on Wheels distribution center, touring Mayo Clinic and speaking at RCTC about Training Partnerships.
Save the Date
August 9th– An Environmental Awareness Picnic will be held at the Environmental Learning Center, from 2 to 6 p.m. at 13500 Dakota Ave S, in Savage. The event is free and sponsored by Senate Districts 55, 56, and Scott County DFL.
August 22nd– A MN Seniors' Legislative Issues Forum will be held at Wescott Library, from 2 to 4pm, at 1340 Wescott Rd, in Eagan. The event is free and sponsored by The DFL CD 2 Outreach/Inclusion Committee and DFL Southwest Metro Senior Caucus. Senator John Marty (D-Roseville), Sen. Jim Carlson (D-Eagan), Sen. Kevin Dahle (D-Northfield), Rep. Debra Hillstrom (D-Brooklyn Center), and Rep. Sandy Masin (D-Eagan) will speak about 2015/16 MN legislation benefiting seniors' income, health, transit, and housing, as well as advocacy that can be done for upcoming legislative efforts."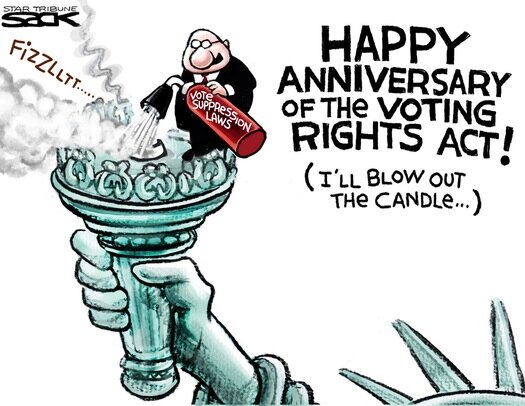 Rep. David Dill
State Rep. David Dill dies, MPR
NE Minnesota Rep. David Dill, championed outdoors, dies from cancer, Star Tribune

Donald Trump
Trump keeps talking — and our discourse keeps sinking lower and lower, MinnPost

GOP Debate
The first GOP presidential debate by the numbers, MPR

Mille Lacs Lake
Documents: Tribal members sought ban on keeping Mille Lacs walleye, MPR

Sex Offender Program
Lawmakers arrive at St. Paul courthouse as MSOP hearing begins, Star Tribune
Minn. officials sort out sex offender program's fate, St. Cloud Times
How one case — and geography — dramatically affected commitments to the Minnesota Sex Offender Program, MinnPost
Talking Points: Closed-Door Meeting On Sex Offender Program, WCCO

U of M
Athletic director's resignation could not have come at a worse time for the University of Minnesota, MinnPost
LIKE the Minnesota DFL on FACEBOOK: https://www.facebook.com/MinnesotaDFL
Follow @MinnesotaDFL on TWITTER: https://twitter.com/MinnesotaDFL
On INSTAGRAM: http://instagram.com/minnesotadfl
daily brief · issues · news