Daily Brief: Tuesday, Aug. 11, 2015
Posted by SD48 DFL Communications Team in Daily Brief, News
In the Know
Minnesota DFL
Aug. 11, 2015

Events today
11 a.m. – MNsure Interim CEO Allison O'Toole will visit AdvisorNet Financial in Austin, a MNsure broker enrollment center, as staff there begin preparing for the 2016 open enrollment period.

Mark your calendars
Aug. 9 – An Environmental Awareness Picnic will be held at the Environmental Learning Center, from 2 to 6 p.m. at 13,500 Dakota Ave S, in Savage. The event is free and sponsored by Senate Districts 55, 56 and Scott County DFL.
Aug. 15 – Training for DFL State Fair volunteers, 1 p.m., Minnesota DFL.
Aug. 16 – SD44 DFL "Meet Your Neighbors" picnic, North Shelter, Parker's Lake Park, 15505 County Rd 6, Plymouth, 4 to 8 pm.
Aug. 22 – A MN Seniors' Legislative Issues Forum will be held at Wescott Library, 1340 Wescott Rd, in Eagan, from 2 – 4 p.m. The event is free and sponsored by The DFL CD 2 Outreach/Inclusion Committee and DFL Southwest Metro Senior Caucus. Sen. John Marty (DFL-Roseville), Sen. Jim Carlson (DFL-Eagan), Sen. Kevin Dahle (DFL-Northfield), Rep. Debra Hillstrom (DFL-Brooklyn Center), and Rep. Sandy Masin (DFL-Eagan) will speak about legislation benefiting seniors' income, health, transit, and housing, as well as advocacy that can be done for upcoming legislative efforts.
DNC presidential primary debates

Oct. 13 – CNN – Nevada
Nov. 14 – CBS/KCCI/Des Moines Register – Des Moines, IA
Dec. 19 – ABC/WMUR – Manchester, NH
Jan. 17 – NBC/Congressional Black Caucus Institute – Charleston, SC
February or March – Univision/Washington Post – Miami, FL
February or March – PBS – Wisconsin

2016 election
Who will be Hillary Clinton's running mate? Probably a man. The Washington Post
Clinton to propose $350 billion plan to make college more affordable, reduce student debt, Star Tribune
Hillary Clinton starts taking some risks — and landing some punches, Star Tribune
Social video shows huge crowd for Sanders in Oregon, The Washington Post
Another huge crowd for Democratic presidential hopeful Bernie Sanders, The Washington Post
National nurses union backs Bernie Sanders over Hillary Clinton, The Washington Post
Trump still leads in Iowa; Fiorina on fire; Paul tanking, Public Policy Polling
Can Donald Trump win? Here are 5 things he needs to do — but probably won't. The Washington Post
Rick Perry stops paying all of his staff as fundraising dries up, The Washington Post
Political Junkie: The Republican primary debate aftermath, MPR
Trump keeps talking — and our discourse keeps sinking lower and lower, MinnPost
Rubio, Paul, and Walker assembling campaigns in Minnesota, KBJR
Louisiana Gov. Bobby Jindal is a big underdog in the GOP race. But as his fellow presidential underdog Perry has found out, jabbing up at Donald Trump is a way to get some attention. So on Monday in Iowa, Jindal said, he will randomly insert "Donald Trump" into his speech. "I've decided to randomly put his name into my remarks at various points, thereby ensuring that the news media will cover what I have to say," Jindal said. The Washington Post
Ted Cruz's operatives are quietly reaching out to Rand Paul's early supporters and endorsers, making the case that the Texas senator is their best bet if they want a Republican nominee who is friendly to libertarians. The Kentucky senator, who is simultaneously running for reelection and president in 2016, is struggling to expand his coalition while consolidating the libertarian purists. After spending 2013 as a media darling, he's drifted out of the conversation and slipped in the polls. A survey released yesterday by Public Policy Polling found Paul getting just 3 percent among likely Iowa caucusgoers, down from 10 percent in April. (Cruz is in sixth place at 9 percent.) The Washington Post
Agriculture
MN turkey growers want bird flu vaccine, but it's no cure-all, MPR
Farmers, feedlots chafe at consumer demands for change, MPR
New agricultural buffer zone rules enacted, MPR

Black Lives Matter
Black Lives Matter protests in St. Paul, MPR
In St. Paul, demonstrators show solidarity with Ferguson, Star Tribune

Congressional delegation
Franken
Franken makes several stops in Rochester, KIMT
DNC Summer Meeting in Minnesota – Aug. 27 – 29
All the announced Democratic candidates for president will address the DNC membership and guests in an open session. Stay tune for information regarding candidate visits to the DFL booth at the Minnesota State Fair.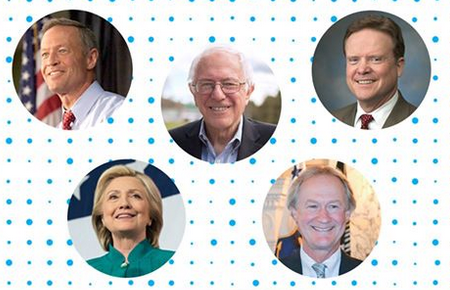 Dill David
David Dill update from family, funeral set, WDIO
Saturday, Aug. 15, 3 p.m.
Backus Auditorium
900 5th St.
International Falls, MN

Economy
State tax collections beat forecast by $30 million in July, Pioneer Press
Minnesota: Stocking the workforce, Pioneer Press
List leaders: Minnesota's biggest employers 2015, Minneapolis/St. Paul Business Journal

Education (E-12)
Minnesota schools tighten belts despite boost in state aid, Pioneer Press
Education (higher)
Good Question: How do we pay for college? WCCO

Labor
Hourly workers launch 'Minneapolis Works' campaign, Workday Minnesota

Legislature
Leader in payday loans makes his presence felt at Minnesota Capitol, Star Tribune
Planned Parenthood
Assault on Planned Parenthood was years in the making, The Hill

Sex offender program
Governor Dayton unveils possible reforms to troubled sex offender program, Star Tribune
Minnesota officials expect costly sex offender program fix, MPR
Judge Frank denies media request to attend sex-offender program hearing, MinnPost
Mark Dayton says sex offender program talks inconclusive, Pioneer Press
Talking Points: Closed-door meeting on sex offender program, WCCO
Judge will order changes to Minn. sex offender program, KARE
Teague, Norwood
Star Tribune's Amelia Rayno adds her own story to Teague scandal, Star Tribune
Star Tribune reporter has own 'shiver-inducing' Norwood Teague story, Fox 9
Complaints against Teague date back to 2012, Star Tribune
Reporter's claim of sexual harassment by Norwood Teague poses dilemma for HR departments, Minneapolis/St. Paul Business Journal
Transportation
Minnesota Democrats tout importance of Moorhead underpass funding, Fargo Forum

Vikings
Vikings led NFL in arrests over the past five years, report says, Pioneer Press

Voting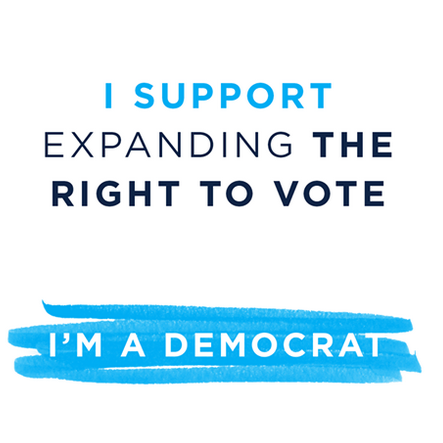 Walleye
Walleye woes on Mille Lacs won't affect Minnesota diners, Star Tribune
LIKE the Minnesota DFL on FACEBOOK: https://www.facebook.com/MinnesotaDFL
Follow @MinnesotaDFL on TWITTER: https://twitter.com/MinnesotaDFL
On INSTAGRAM: http://instagram.com/minnesotadfl
daily brief · issues · news