Wage Stagnation Puts the Squeeze on Ordinary Workers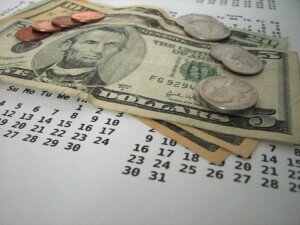 David Lazarus with the National Memo posted the above article on it's website December 29, 2014. In it, he details how workers like Laurie Chisum. She's a manager for a small office equipment company in California, who works around 30 hours a week while caring for a mother afflicted with Alzheimer's disease.
Ms. Chisum goes on to say that while she's thankful for a steady paycheck, she can't get ahead. "It's been six years since anyone at our company has had a raise. It seems like I just keep falling further into a hole. The price of gas has gone down, but nothing else."
Her plight is one many in our country are facing. The wealth gap is now the widest it's been in decades according to a report this month from the Pew Research Center.
How big is the gap? The median net work of upper-income families was $639,400 in 2014. That amount is almost 7 times as much as those in the middle, and 70 times that of people in lower income brackets.
What does that say? "It's sad proof of a system that grossly favors the rich over ordinary working families — even when the economy is improving."
What the experts are saying:
Thomas Perez, U.S. Labor Secretary: "Far too many people simply aren't feeling the benefits of this economic growth. People are working harder and smarter, but their sweat equity hasn't translated into financial equity."
David Neumark, Director of the Center for Economics and Public Policy, University of California-Irvine: "people at the top have had phenomenal wage growth", "people at the lower end of the spectrum have seen their real purchasing power decline."
What else is happening?
Corporate profits are at or near record levels
The stock market is at record levels
Some of the biggest US companies pay their CEOs more than they pay in federal income taxes
Average hourly wages rose 0.4% in November, they only rose 0.1% in October and didn't move at all in September
The consumer price index rose 1.3% in 2014, and about 11% since the end of the recession.
You can read the full post here.
income inequality · wage stagnation