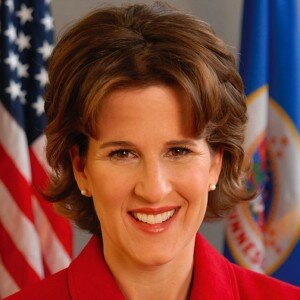 Minnesotans likely don't know much about the work of the Office of the State Auditor. That's because they haven't needed to. For decades, the office has competently and effectively guarded taxpayer interests in the large cities, counties and public pension funds it audits, allowing citizens the luxury of trust in those entities' fiscal integrity and fidelity to the law.
Thus it must come as a surprise that a dispute over the auditor's authority is a stumbling block this week as DFL Gov. Mark Dayton (a former state auditor) and leaders of the House GOP majority seek an agreement that would lead to a special session. More unusual: The disagreement is over a provision in a bill Dayton already signed into law, but wants excised as a condition of calling a special session.
The House prevailed in a wee-hours conference committee on May 17 in a provision that was described as allowing all 87 counties to obtain audits from private auditing firms rather than the state auditor, allowing counties a lower-cost option. Since 28 counties, Hennepin among them, already have such permission (a consequence of state budget cuts in 2003), the idea evidently struck a majority of legislators as relatively harmless.
It's not. It repeals the entire statute governing the state auditor's authority to audit counties, and because of interlocking statutes, perhaps more. It would lead to the dissolution of the office's Audit Practice Division, which represents about two-thirds of the 100-person shop, State Auditor Rebecca Otto said Tuesday. With it would go fees that fund her office's overhead, leaving the office more dependent on state appropriations than it is today.
Private auditors may be qualified to review county bookkeeping, but few such firms can provide the compliance review that the state auditor performs to assure that county practices comply with state law. That oversight, plus the expertise of a staff that has received national awards, would be lost if the privatization provision stands. So would be the independence that's designed into an office that's accountable to Minnesota voters rather than to those who hire them.
The privatization provision is also troubling because it reaches into what may be unconstitutional territory. The Minnesota Constitution established the auditor's office. Although the Legislature can modify the auditor's functions, it's doubtful that it is constitutionally permitted to gut the office — as the provision in question nearly does.
Minnesota has experience eliminating a state constitutional office the right way. In 1998, the state's voters approved a constitutional amendment scrapping the position of state treasurer. If the Legislature thinks the state auditor should be put out of business, it can take that case to the voters in a general election without seeking the governor's approval. By enacting a statute instead to cripple the office, the Legislature seems to be inviting a summons to make its case in court.