Gov. Martin O'Malley named keynote speaker for DFL's 'Founders' Day Dinner'
Posted by SD48 DFL Communications Team in Events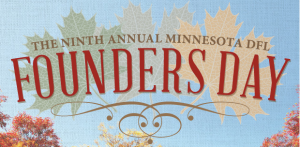 Maryland Gov. Martin O'Malley will be the keynote speaker at this year's DFL "9th Annual Founders' Day Dinner." The dinner, which attracts an average of 1,000 each year, is set for Saturday, Oct. 11 at the Minneapolis Convention Center.
"Gov. O'Malley is a progressive leader who gets results, and we are very excited to welcome him to Minnesota," said DFL Chairman Ken Martin. "Founders' Day is an opportunity for DFLers to celebrate the progressive leaders that have made our Party and state what it is. We look forward to hearing Gov. O'Malley's vision of governing."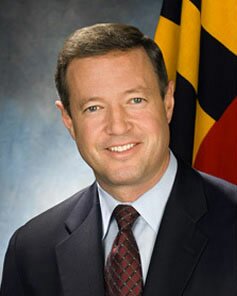 Gov. O'Malley is a former member of the Baltimore City Council who assumed the office of mayor in 1999. When he was elected mayor, Baltimore was the most violent, addicted and abandoned city in America. Ten years later, with the hard work of the brave men and women of law enforcement, Baltimore achieved the greatest reduction in Part One crime of any big city in America.
Since he was elected Governor in 2007, Gov. O'Malley and Lt. Gov. Anthony Brown have been hailed by the Baltimore Sun for making Maryland a better and more compassionate place and for improving public schools, public safety and the environment. Like Minnesota, Maryland is a regional leader in job creation.
"And like Gov. Dayton, Gov. O'Malley signed marriage equality and the DREAM Act into law and expanded renewable energy," Martin said. "Thanks to these two leaders, both states have a more progressive income tax, increased minimum wage and focus on growing the economy from the middle out.
"Our Founders' Day Dinner will be a true celebration of progressive politics and how this work improves people's lives."
Ticket information is available at www.dflfoundersday.com.
Democratic Farmer Labor Party · Founders' Day Dinner · Gov. O'Malley · Martin O'Malley · Minnesota DFL
<< Republican candidate Jeff Johnson reaches new level of dishonesty