GOP Finding Control of Congress Difficult at Best
Posted by SD48 DFL Communications Team in News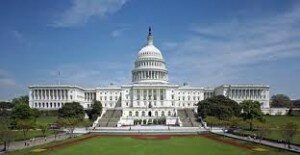 On January 27, 2015, Dana Milbank posted a piece titled "Republicans discover that it isn't easy running Congress" on the Washington Post website. In it she details what's happened since the GOP took control of Congress at the beginning of the year:
A rebellion by House conservative that forced Speaker Boehner to scuttle plans to pass border-security legislation
A rebellion by Republican women members of Congress caused Speaker Boehner to pull the House bill on abortion
The above caused "more than one House Republican" to complain about the 'females' in the caucus."
Speaker Boehner "provoked an international incident and split in the American Jewish community by inviting Israeli Prime Minister Benjamin Netanyahu to address Congress — without consulting the White House.
After Sen. McConnell didn't honor his promise to allow "freewheeling amendments" to the Keystone XL pipeline bill, Democrats used procedural powers to delay the vote.
Republicans in both houses of Congress continue to be divided over legislation:

authorizing the use of force against ISIL
granting President Obama new trade powers
causing another government shutdown.
And, the House Select Committee on Benghazi "spun out of control Tuesday as Democrats complained that Republicans were abusing their authority and Republicans threatened to spray the Obama administration with subpoenas."
You can read the full post here.
2015 Congress · Congressional Republicans