Erik Paulsen Votes to Repeal Affordable Care Act Yet Again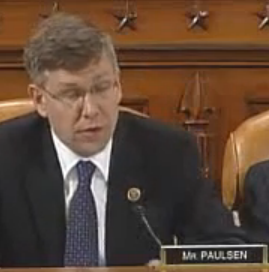 With Republican control of Congress, we shouldn't be that surprised about this, but the actual number of times the House has voted on this is astounding.
On February 3, 2015, the House and our representative voted to repeal the Affordable Care Act for the 56th time, the 5th time to repeal it in full.
Yes, the man who positions himself as a moderate and "math guy" voted to fully repeal this act that's helping over 44,000 Minnesotans obtain health insurance.
Here's a link to a post on this topic on the National Memo website.
ACA · Affordable Care Act · Cong. Paulsen · Erik Paulsen · Obamacare