Empty rhetoric: Johnson's early education record doesn't match his talk
As a state representative, Johnson voted to cut $21 million from early childhood initiatives that help reduce achievement gaps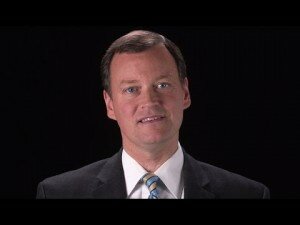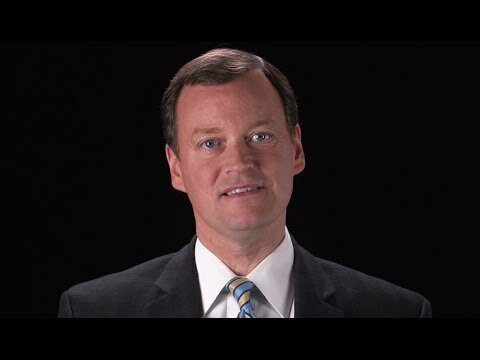 Jeff Johnson has made the achievement gap one of his major talking points and for one of the first times last week finally talked about early childhood education, one of the most effective ways to help close the achievement gap. In an interview last week with the Star Tribune's Lori Sturdevant at the State Fair Jeff Johnson said:
"You know, there's a program that they passed and I think actually increased just this last year on a bipartisan basis again which I thought was a good idea." [Star Tribune Star Fair Interview, 29:12, 8/28/14]
Johnson was referring to the nearly $48 million in funding for early learning scholarships, which will help up to 9,000 low- and middle-income kids attend high-quality child care and preschool. Economists at the Federal Reserve Bank of Minneapolis have found that every $1 invested in high-quality early learning yields a $16 return on our investment.
While Johnson makes the rounds claiming to support early education, his record on early education tells a different story. In 2002, he voted to cut $21 million from early education initiatives. Just two years ago as a Hennepin County Commissioner he was the sole vote against adding increased funding for early education to their legislative platform.
Johnson has said that he won't cut education to pay for tax breaks for the rich, but it's that same revenue that pays for critical investments like Early Education Scholarships, all-day kindergarten, and tuition freezes at Minnesota colleges and universities. It's time for Jeff Johnson to come clean on what he really means to cut.
Jeff Johnson's Record on Education
From 2001-2006 Jeff Johnson voted to cut education by $621 million and to borrow more than $1 billion from Minnesota schools.
Early childhood education: In 2002, Jeff Johnson voted to cut $21 million from early childhood education over three years. As a Hennepin County Commissioner, he voted against adding support of early childhood education funding for low-income families to the county's 2013 legislative platform.
K-12 education: In 2002, Johnson voted for a bill that cut K-12 education by $15 million. In 2003, Jeff Johnson voted for $185 million in permanent education cuts and $436.8 in school shifts. During his time in the legislature, Johnson voted for 3 school shifts (2002,2003, 2005) totaling over $1 billion ($874.3 million of which was signed into law).
Higher education: In 2003, Jeff Johnson voted to cut higher education by a total of $350 million, cutting Minnesota public colleges and universities by 15 percent. The next year, tuition at the University of Minnesota increased by 14 percent. Johnson also voted for a bill in 2002 that cut higher Education funding by $50 million.
Jeff Johnson's Record on Tax Cuts for The Rich and Corporations
From 2001-2006 Johnson voted to cut taxes for the rich and corporations. During this same time, Minnesota schools saw repeated cuts and borrowing.
Tax cuts for the rich: Johnson was the chief author of a bill to create an income tax subtraction for 50 percent of net capital gains. H.F.10 as introduced would have created an income subtraction of 50 percent of net capital gains. [House Research, 03/12/01]
Tax cuts for corporations: In 2001, Johnson voted for a bill that repealed the corporate income tax on insurance companies. In 2005, he voted against a bill that would have repealed the foreign royalty subtraction and generated $120M in new revenue and against a bill that would have closed corporate tax loopholes.
early childhood education cuts · Jeff Johnson · Minnesota Governor · tax cuts for corporations · tax cuts for the rich