Daily Brief: Wednesday, April 29th, 2015
Posted by SD48 DFL Communications Team in Daily Brief, News
In the Know
Minnesota DFL
April 29, 2015

Events today
The charioteer figure, Prosperity, who guides the golden horses on the Minnesota State Capitol building's Quadriga statue will return to his home atop the building. The figure will be harnessed and hoisted into place by a crane…The charioteer figure was removed in September to repair corrosion discovered at the point the figure attaches to the chariot. In addition to the corrosion repairs, the figure was also inspected for any other needed repairs and received a complete regilding.
9 a.m. – The Minnesota Senate meets in session. They will debate education bills.
10 a.m. – The Minnesota House of Representatives meets in session. They will debate the Omnibus Tax Bill.
10 a.m. – Lt. Gov. Tina Smith will provide remarks at the Werner Electric business expansion groundbreaking ceremony. Earlier this year, Werner Electric received $325,000 in assistance from the Minnesota Job Creation Fund, 7450 95th St. S, Cottage Grove.
10:30 a.m. – Gov. Dayton will hold a news conference with Minnesota Pollution Control Agency officials on Minnesota's water quality. Governor's Press Briefing Room, Veterans Service Building, 20 West 12th St., St. Paul.
Noon – The Restore the Vote Coalition will be hosting a Day of Action at the Minnesota Capitol. This day of action will include a gathering of supporters on the north lawn of the State Office Building.
Noon – Gov. Dayton will host a Minnesota-grown turkey lunch at the Governor's Residence for interns who are working this spring in the Office of the Governor and Lieutenant Governor. To kick off the lunch, Gov. Dayton will carve a 25-pound turkey, which was raised in Glenwood.

Event Friday
2:30 p.m. – More than 40 immigrant rights organizations, unions and social justice organizations will meet at Lake St. and Nicollet Ave. in Minneapolis and march to the Hennepin County Government Center for a 5 p.m.rally.

Events Saturday
10:30 a.m. – The DFL Veterans Caucus meets, Carpenter's Hall, 70 Olive St., St. Paul.
11:30 a.m. – State Central Committee meets, Carpenter's Hall, 70 Olive St., St. Paul.

Save the date
May 16 – The DFL African-American Caucus will meet at 10 a.m., Golden Thyme Coffee House, 921 Selby Ave, St. Paul.

Events you won't want to miss!
June 6 – Tickets are now on sale for the 4th Annual Humphrey-Mondale Dinner.
June 20 – Registration is now open for the DFL Training Summit. Attend and learn how you can help the party build to win, built to last.

2016 election
AP sources: Vermont Sen. Bernie Sanders to run for president, MPR
Norm tries to add on to the 2016 field, mnpACT!
Sanders to launch presidential bid, The Hill
Look who's speaking Spanish: It's the 2016 Republicans, AP
Carly Fiorina 'picking up speed' in Iowa, GOP activists say, The Des Moines Register

Agriculture
Minnesota avian flu death toll tops 3 million birds, MinnPost
After decades of draining, some MN farmers look to put water back, MPR

Budget (state)
Mark Dayton will wait for right budget bill, Pioneer Press

Campaign finance
MN GOP looks to eviscerate campaign finance law, mn progressive project

Capitol renovation
Senate temporary office will be in downtown St. Paul, MPR

Congressional delegation
Franken
Franken raises concerns about 'personalized pricing' by airlines, Star Tribune
Kline
Kline's for profit buddies continue their scam, mnpACT!

Cuba
GOP spending bill targets Obama's Cuba move, Politico

DFL
DFL Convention in Brainerd, Lakeland Public Television

Duluth
Prettner Solon won't run for Duluth mayor, backs council president, MPR

Economy
It's expensive to be poor in the Twin Cities, MinnPost

Education (early)
Dayton's preschool funding push gets help from U.S. Education Secretary Duncan, Pioneer Press
With 'Promise Zone' designation, another push for universal Pre-K, WCCO
U.S. education secretary touts pre-K benefits at North St. Paul school, Star Tribune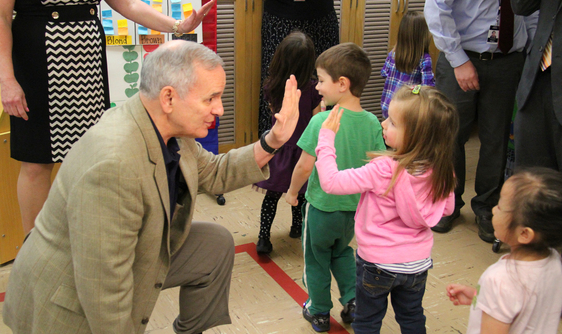 Environment
Dayton orders DNR to stop collaring moose, MPR
Dayton to DNR: No more moose collaring, Pioneer Press
Minnesota earns good grades on clean air, MPR
Why the double standard on Lessard-Sams funding recommendations? Star Tribune

Health and Human Services
House HHS bill dramatically increases cost of health care for 100,000 working Minnesotans, Minnesota Budget Project

Housing
What will Twin Cities' affordable housing look like in 2020s? MPR

Labor
May Day march for immigrant and workers' rights planned for Minneapolis, MinnPost

Marriage equality
Transcript: Supreme Court arguments in Obergefell v. Hodges gay marriage case, Star Tribune
Who should set policy on gay marriage — states or the Supreme Court?, MPR
Kennedy tough to read after Supreme Court's historic arguments over same-sex marriage, Star Tribune
Justices deeply divided over same-sex-marriage arguments, NPR
Supreme Court hears historic gay marriage arguments, KARE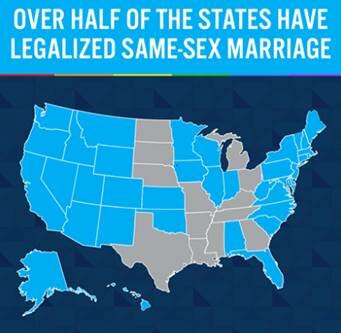 MinnesotaCare
House passes budget that cuts MinnesotaCare, WCCO

Promise Zone
North Minneapolis named federal Promise Zone, MPR
Minneapolis gets 1 of 8 Promise Zones to fight opportunity gap, Fox 9
Minneapolis named 'Promise Zone,' KARE

Public safety
House passes public safety bill, provides $2.1 billion in funding, Star Tribune

Sunday liquor sales
House rejects Sunday liquor sales, 75-57, Star Tribune
Minnesota House rejects Sunday liquor sales, MPR
One more time: Minnesota House votes down bill to allow Sunday liquor sales, MinnPost
House defeats option for Sunday liquor sales, Pioneer Press
Taxes
Big business big winners in Minnesota property tax fight, Star Tribune
Minnesota DFL Senate tax relief proposal slimmer than House GOP plan, Duluth News Tribune
Minnesota Senate DFL tax plan would give back $460m over two years, setting up clash with House, Star Tribune

Transportation
How much is too much to pay for Southwest light rail?, MPR
Senate passes gas tax increase to fund road, bridge repairs, WCCO

Veterans
Minn. House moves forward with changing stolen valor law, KSTP

Wetterling, Patty
Patty Wetterling leaving job at state Department of Health, Pioneer Press
LIKE the Minnesota DFL on FACEBOOK: https://www.facebook.com/MinnesotaDFL
Follow @MinnesotaDFL on TWITTER: https://twitter.com/MinnesotaDFL
On INSTAGRAM: http://instagram.com/minnesotadfl
daily brief · issues · news