Daily Brief: Monday, Sept. 21st, 2015
Posted by SD48 DFL Communications Team in Daily Brief, News
In the Know
Minnesota DFL
Sept. 21, 2015

Events today
9:30 a.m. – Taiwanese trade officials, business leaders, and representatives of Minnesota agricultural producers will join Gov. Dayton for a trade event.
11 a.m. – Rep. Melissa Hortman (DFL – Brooklyn Park) will discuss a bill that will allow more Minnesota residents to take action on climate. She will be available to explain her proposal for the 2016 session. State Office Building, Room 181, St. Paul.
7 p.m. – Rep. Erin Murphy (DFL-St. Paul) will visit Concordia, Moorhead State and the University of Minnesota Morris to meet with administrators, professors and women's studies majors to discuss affirmative consent. She will host a Q&A on affirmative consent culture and her affirmative consent legislation at 7 p.m. at Moorhead State University, Comstock Memorial Student Union, Room 207.

Mark your calendars
Sept. 22 – "Voter Registration Day" in Minnesota. 800,000 Minnesotans are eligible to vote and have not registered.
Sept. 26 – The DFL Environmental Caucus will meet at Fond du Lac Community College in Cloquet. Sign in starts at 12:30 p.m., the meeting begins at 1 p.m.
Sept. 26 – The DFL African American Caucus will meet at 10 a.m. at Hosmer Library, 347 E 36thSt., Minneapolis.
Sept. 26 – The DFL CD 2 Outreach/Inclusion (O/I) and African American Caucus will host a DFL African American Issues Forum. The event, free and open to the public, will be held from 3:30 p.m. at Rondo Community Library, at the intersection of University Ave. and Dale St., in St. Paul. For more information, contact .
Oct. 10 – The College Democrats of Minnesota are holding a 2015 Fall Leadership Summit.Noon, Teamsters Council Joint 32, Minneapolis.
Oct. 13 – The first Democratic debate takes place in Las Vegas. It will air on CNN.

Fundraisers
Sept. 22 – The Minnesota Environmental Partnership will hold a rally at the St. Louis County Courthouse to commemorate the designation of the St. Louis River as one of the top "10 Most Endangered Rivers in the U.S." After the 8:45 a.m. rally, speakers and supporters will attend the St. Louis County Board meeting to ask the board to pass a resolution recognizing the designation of the St. Louis River as endangered.
Sept. 26 – Congressional District 7 has scheduled a fall fundraiser dinner at the Kandi Entertainment Center in Willmar. The keynote speaker is R.T. Rybak, current vice-chair of the Democratic National Committee and former mayor of Minneapolis. A CD7 central committee meeting and a rural candidate training session are both scheduled for earlier in the day.
Sept. 26 – The Senate District 7 DFL will host the Annual Solon Munger at 6 p.m. at the Holiday Inn in Duluth. Silent auction, dessert auction, speakers and entertaining guests. Contact Tina Welsh for tickets, .
Sept. 27 – Rice County DFL will hold its 4th Annual Hotdish Dinner & Cook-Off Fundraiser – A Celebration of the Middle Class. 4 p.m., Vintage Ballroom & Suites, 129 Central Ave. N, Faribault. For more information, contact Shawn Groth, chair, Rice County DFL,.
Oct. 2 – Rock Your Vote with Krist Novoselic of Nirvana, 7 p.m., Greysolon Ballroom, Duluth. For more information, click here.
Oct. 11 – Senate Districts 25 and 26 will hold a FDR dinner at the Kahler Hotel in Rochester. The keynote speaker is Javier Morillo-Alicea, SEIU #26 President, political commentator and activist. He will share stories about his entry into progressive politics. DFL elected officials and candidates will also speak. For more information or tickets, contact Randy at () or Nancy at .
Oct. 24 – Pizza, Pie & Politicians DFL SD48 Fall Function! 6 – 9:30 p.m. at Homeward Hills Park Barn, 12000 Silverwood Dr., Eden Prairie. (more info)
Nov. 4 – CD3 DFL Fall Fundraising Event: An Evening with Vice President Walter Mondale, moderated by Don Shelby. The 7 p.m. event will be held at Hughes Pavilion, Centennial Lakes, 7499 France Ave. S, Edina. Tickets may be purchased online at www.dfl3cd.org. Reservations can also be made by mail. Checks should be payable to CD 3 DFL and mailed to Nancy Parris, 8350 Airport Rd, Waconia, MN 55387.

2015 special election
District 3A DFL candidates in their own words, Timberjay
Hansen on PolyMet: Construction will bring crime; company, trades officials fire back, Mesabi Daily News

2016 election
Legislature
Lawmaker cited for making out undecided on 2016 election, WCCO
Mary Sawatzky announces her candidacy for DFL endorsement in District 17B race, West Central Tribune
Congress
Stewart Mills preparing for rematch against Rick Nolan in '16, Star Tribune
DFLer Rep. Rick Hansen decides against a CD 2 run, Pioneer Press
President
Democrats: Sanders unelectable, The Hill
Party rules to streamline race may backfire for G.O.P., New York Times
Reality Check: Donald Trump supporter's anti-Muslim remarks, WCCO
Scott Walker's campaign is in deep, deep trouble, Vox
Hubbard on Walker: 'He has to figure out how to break through,' Pioneer Press
What the first Muslim Congressman had to say about Ben Carson's comments on Islam, Time
GOP candidate Carson: Islam inconsistent with Constitution; a Muslim shouldn't be president, Star Tribune
Candidate Carson's Muslim comment: 1 more self-inflected dent in GOP's effort to widen appeal? Star Tribune
Carson doubles down on no Muslims in the White House, The Hill
Watch out for Carly Fiorina; she's all talk, Star Tribune
Five other times Fiorina has distorted things, Washington Post
Obama dives into 2016 fray, The Hill
Top Rand Paul aide accuses top Rubio aide of punching him in the face, Washington Post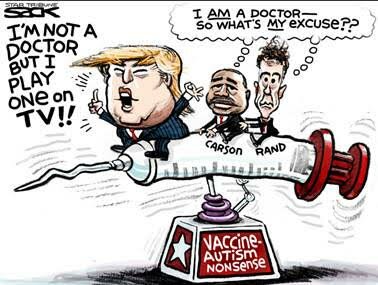 Former Hewlett-Packard CEO Carly Fiorina got a taste of that Wednesday as the only woman on the 11-person Republican primary debate stage. The most obvious example of different standards was when she was asked to respond to Donald Trump's disparaging comments about her looks. (No one else on stage had to talk about their looks or respond to Trump's comments about them.)

Black Lives Matter
Metro Transit suspends Green Line trains during St. Paul protest, Star Tribune
Before Vikings game, Black Lives Matter halts St. Paul rail, Pioneer Press
Black Lives Matter won't endorse in 2016, AP

Budget (state)
More money. Yay. Don't spend it. Pioneer Press

Campaign finance
Promising perks, parties seek million-dollar donors, Star Tribune

Congressional delegation
Nolan
Republican ad against Nolan smears and doesn't inform, Duluth News Tribune
Economy
Dayton commits to work on economic disparities, MPR
No, black income didn't plunge 14% in the last year, mn progressive project
More from the Census: Minnesota's high income persists, but so does our unequal distribution of opportunity, Minnesota Budget Project



Education (E-12)
Dayton calls for resignation of Columbia Heights School Board member, KSTP
Governor: Columbia Heights school board member should resign, KARE
School board member fires back at Dayton, MPR
Mark Dayton: School board member should resign over anti-Muslim comment, Pioneer Press
Energy
Speaker tries to pipe blame to Dayton, Fargo Forum
Lawmakers to tour coal-fired power plant, MPR

Environment
Our View: Dayton pheasant plan affirms commitment to hunting, environment, Mankato Free Press
Anderson: Behold, a governor with conservation in mind, Star Tribune
This week, a delegation of Iowa legislators will be visiting Minnesota to engage in a clean water and soil health tour of the State. The tour is being organized by Iowa State Rep. Chuck Isenhart, in conjunction with the University of Minnesota Water Resources Center. Starting Monday next week, twelve state legislators and other stakeholders from Iowa will be spending three days visiting the Minnesota State Capitol and three counties in southern Minnesota. They will be learning from Minnesota leaders about policies, programs, incentives and best practices they can take back to Iowa.

Government shutdown
The looming shutdown is 'government disservice' to U.S. taxpayers and employees, Washington Post

GOP
The Republican brand hits a new low. Is Trump the cause or the symptom? Washington Post

Planned Parenthood
U.S. House approves bill to stop funding Planned Parenthood, MPR
How Minnesota's Congressional delegates voted on today's Planned Parenthood bill, Bring Me the News
House votes to freeze funding for Planned Parenthood, The Hill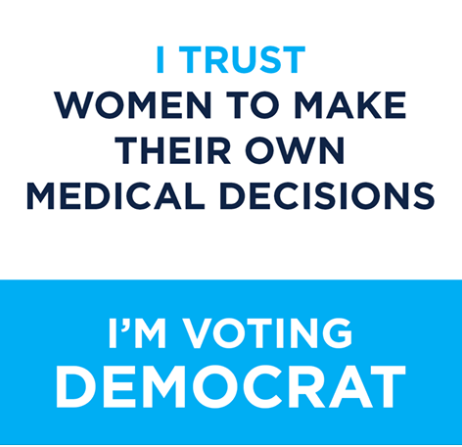 Pope Francis visit
Here are the members of Congress' dates to the Pope's speech, Star Tribune
Pope's visit will produce largest security operation in U.S. history, Washington Post
Catholic congressman says he will boycott Pope Francis over climate change stance, Washington Post
Here are seven of the major issues on which Pope Francis differs from most Republican politicians:Washington Post
He wants to open Cuba.
He strongly backs immigration reform.
He calls for aggressive climate change action.
He supports the Iran nuclear deal.
He recognizes Palestinian statehood.
He talks about income inequality more than even the Democratic presidential candidates.
A devotee of social justice, this Pope has repeatedly urged more public assistance for the poor.

Real ID Act
Minnesota driver's licenses soon might not be valid for airport security, Pioneer Press
Veterans
After the VA scandal, veterans were told their wait for care would get shorter. But it's actually getting worse. Washington Post
LIKE the Minnesota DFL on FACEBOOK: https://www.facebook.com/MinnesotaDFL
Follow @MinnesotaDFL on TWITTER: https://twitter.com/MinnesotaDFL
On INSTAGRAM: http://instagram.com/minnesotadfl
daily brief · issues · news