Daily Brief: Friday, Sept. 18th, 2015
Posted by SD48 DFL Communications Team in Daily Brief, News
In the Know
Minnesota DFL
Sept. 18, 2015

Events today
No excuse absentee voting opens for the Nov. 3 general election.
Eleven Republican presidential candidates, including all the frontrunners, attend the Heritage Action for America Presidential Forum in Greenville, S.C.
9:45 a.m. – Gov. Dayton will provide remarks at a Columbia Heights High School assembly, 1400 49th Ave. NE, Columbia Heights.
11 a.m. (EST) – Dem Rep. Keith Ellison speaks at 'Act on Climate' bus tour press conference – People's Climate Music 'Act On Climate' National Bus Tour visits Washington, DC, and hosts press conference with Members of Congress on 'the importance of integrating low-income communities into the climate justice movement'. Speakers include Democratic Rep. Keith Ellison, Hip Hop Caucus President and CEO Rev. Lennox Yearwood, Jr., Grammy Award-winning poet Malik Yusef, and singer Antonique Smith. D.C. Convention Center, 801 Mt. Vernon Pl NW, Washington, D.C.
11:15 a.m. – Lt. Gov. Smith will attend the Grand Rapids and Bemidji Joint Forestry Affairs Meeting and attend the 62nd Annual North Star Expo. Sanford Center, 1111 Event Center Dr, Bemidji.

Mark your calendars
Sept. 22 – "Voter Registration Day" in Minnesota. 800,000 Minnesotans are eligible to vote and have not registered.
Sept. 26 – The DFL Environmental Caucus will meet at Fond du Lac Community College in Cloquet. Sign in starts at 12:30 p.m., the meeting begins at 1 p.m.
Sept. 26 – The DFL African American Caucus will meet at 10 a.m. at Hosmer Library, 347 E 36th St., Minneapolis. Guest speakers are Sen. Champion and Rep. Moran.
Sept. 26 – The DFL CD 2 Outreach/Inclusion (O/I) and African American Caucus will host a DFL African American Issues Forum. Time and location to be determined.
Oct. 10 – The College Democrats of Minnesota are holding a 2015 Fall Leadership Summit. Noon, Teamsters Council Joint 32, Minneapolis.
Oct. 13 – The first Democratic debate takes place in Las Vegas. It will air on CNN.

Fundraisers
Sept. 20 – 14th Annual Congressional District 2 DFL Fundraiser, 4 p.m., The Wilds, Prior Lake.
Sept. 26 – Congressional District 7 has scheduled a fall fundraiser dinner at the Kandi Entertainment Center in Willmar. The keynote speaker is R.T. Rybak, current vice-chair of the Democratic National Committee and former mayor of Minneapolis. A CD7 central committee meeting and a rural candidate training session are both scheduled for earlier in the day.
Sept. 26 – The Senate District 7 DFL will host the Annual Solon Munger at 6 p.m. at the Holiday Inn in Duluth. Silent auction, dessert auction, speakers and entertaining guests. Contact Tina Welsh for tickets, .
Sept. 27 – Rice County DFL will hold its 4th Annual Hotdish Dinner & Cook-Off Fundraiser – A Celebration of the Middle Class. 4 p.m., Vintage Ballroom & Suites, 129 Central Ave. N, Faribault. For more information, contact Shawn Groth, chair, Rice County DFL, .
Oct. 11 – Senate Districts 25 and 26 will hold a FDR dinner at the Kahler Hotel in Rochester. The keynote speaker is Javier Morillo-Alicea, SEIU #26 President, political commentator and activist. He will share stories about his entry into progressive politics. DFL elected officials and candidates will also speak. For more information or tickets, contact Randy at () or Nancy at .
Nov. 4 – CD3 DFL Fall Fundraising Event: An Evening with Vice President Walter Mondale, moderated by Don Shelby. The event, from 7 – 9 p.m., will be held at Hughes Pavilion, Centennial Lakes, 7499 France Ave. S, Edina. Tickets may be purchased online at www.dfl3cd.org. Reservations can also be made by mail. Checks should be payable to CD 3 DFL and mailed to Nancy Parris, 8350 Airport Rd, Waconia, MN 55387.

2015 special election
Bill Hansen is endorsed by Duluth Mayor Ness in 3A race, but is attacked in Jobs Coalition radio ad,MinnPost

2016 election
Congress
Mary Pawlenty rules out run for Congress; new candidates emerge, Star Tribune
President
Can Fiorina seize the moment? The Hill
Behind Clinton's talk-show blitz, The Hill
Scott Walker tries to reassure nervous donors, The Hill
Walker to focus on Iowa following quiet debate, WCCO
Political strategist says voters at 'breaking point' with status quo, Pioneer Press
Carly Fiorina's post-debate moment is just a start: She needs support but faces more scrutiny, Los Angeles Times
Here's what Jeb Bush, underdog, looks like, Washington Post
Sen. Sanders predicts he will do 'very well' in Minnesota, Star Tribune
Fact checker: Looking past the GOP debate rhetoric, Star Tribune
Overcoming the summer of Trump, Star Tribune
GOP should turn to credible candidates, Star Tribune
Carly Fiorina stood up to Donald Trump, but she isn't standing up for women's issues, Huffington Post
Bernie Sanders's surge doesn't mean the Democratic race is wide open. Here's why. Washington Post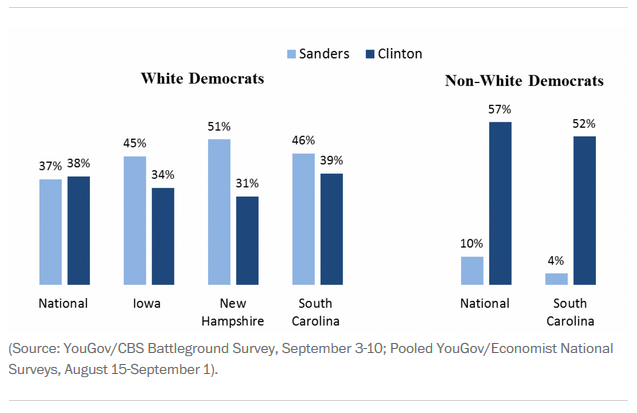 — The Day Two clips are not ideal for Fiorina—
New York Times: "Fiorina Grew HP's Sales, but Not Its Profits." In the debate, she bragged that she "quadrupled" the company's "topline growth rate," Josh Barrow notes. "A company's top line is its revenue — how much money it takes in, before expenses. What shareholders really care about is the bottom line, or profit. … Hewlett-Packard's profits in 2005 were $2.4 billion, a billion less than in the year Mrs. Fiorina started as C.E.O. That is a key reason she was fired."
FORTUNE: "Fiorina didn't have a great run as CEO of Hewlett-Packard"
FORBES: "Trump's Right … Carly Fiorina Was A Disaster For HP Shareholders" (It's the lead story on their site and was written by a staff writer.)
MSNBC: "Will HP's past ties to Iran hurt Fiorina?"
NBC News: "Fiorina Super PAC Tests Legal Limits of Campaign Coordination"
CNN: "For Fiorina, money hasn't yet followed the hype"
Washington Post

DNC Chair Rep. Debbie Wasserman Schultz released the following statement in response to GOP frontrunner Donald Trump's comments that he would be "looking at" getting rid of Muslims:
"GOP frontrunner Donald Trump's racism knows no bounds. This is certainly horrendous but unfortunately unsurprising given what we have seen already. The vile rhetoric coming from the GOP candidates is appalling.
"Still, the RNC chair believes Trump is 'a net positive' for the Republican Party. The fact is that Trump and his fellow Republican candidates who continue to spew hatred and divide us, are an abysmal negative for America as well and for the future of our political discourse.
"They should be ashamed, and all Republican presidential candidates must denounce Trump's comments immediately or will be tacitly agreeing with him."

Black Lives Matter
Black Lives Matter plans to disrupt light rail traffic Sunday, MPR
'Black Lives Matter' plans to shut down light rail before Vikings' home opener, Fox 9
Black Lives Matter plans to shut down light rail before Vikings opener, Pioneer Press
Twin Cities religious leaders embrace Black Lives Matter, MinnPost
Debate
GOP debate leaves party no closer to knowing its likely nominee, Washington Post
CNN gets 22.9 million viewers for GOP debate, CNN
Early ratings suggest 22.9 million people tuned in for Wednesday's debate, short of the 24 million who watched last month's debate on Fox, but the largest audience in CNN's 35-year history. Fun fact: Their previous high was the 16.8 million who tuned in for a 1993 debate over NAFTA between Al Gore and Ross Perot on "Larry King Live." Washington Post


Economy
Study shows blast of growth in northern Minnesota, MPR
Black leaders say state has done too little on racial income disparity, Star Tribune
Minnesota employers added 7,300 jobs in August, according to seasonally adjusted figures released today by the Minnesota Department of Employment and Economic Development (DEED). Those numbers, combined with July figures that were revised upward by 2,800 jobs, brought job gains in the state to 38,037 in the past year. Jobs in the state have grown 1.3 percent since August 2014, compared with a 2.1 percent growth rate nationally during that period. The state unemployment rate held steady in August at a seasonally adjusted 4 percent, compared with a U.S. unemployment rate of 5.1 percent.DEED

Energy
Mark Dayton says he supports Sandpiper oil pipeline but that decision isn't his, Pioneer Press

Government shutdown
House GOP to members: We'll be blamed for the shutdown, The Hill
Obama, Dem leaders unite behind plan to avert shutdown, The Hill
GOP leaders scramble to avoid government shutdown over Planned Parenthood money, Star Tribune
Abortion bills advance, setting up a showdown, New York Times
Rep. Emmer: I support defunding Planned Parenthood but not a government shutdown, Star Tribune
A government shutdown: What federal employees need to know about their pay and benefits,Washington Post

Immigration
White House launches campaign to encourage legal immigrants to become citizens, Star Tribune

Interest rates
Fed says economy is growing, but leaves rates unchanged, MPR

Labor
Labor federation to host forum on raising wages, Workday Minnesota

Legislators
Rep. Mack moves on, disputes 'making out' allegations, MPR
GOP Rep. Mack, caught up in park flap, says she's getting back to work, Star Tribune
Rep. Mack says she still disagrees with some of park officer's report, KSTP
Mack appears in public, won't revisit allegations, Pioneer Press
Statement from House DFL Leader Paul Thisssen regarding Rep. Tim Kelly and Rep. Tara Mack's continued refusal to take responsibility for their actions stemming from their citations for public nuisance in Lebanon Hills Regional Park.
"Contrary to what Speaker Daudt said earlier today, facts do matter, and the facts in this case are relevant.
"I continue to hear from members who are concerned that Rep. Kelly and Rep. Mack keep avoiding the central question about whether their initial claims that the officer lied were false, which leaves the serious charges they made against the officer unresolved. Rep. Mack says she disagrees with the officer, but of course, won't say what she disagrees with. She, and Rep. Kelly, should have the decency to take responsibility for their actions and apologize to the officer directly."
Mohamed, Ahmed
Keith Ellison, first Muslim congressman, carries clock in solidarity with Ahmed, Huffington Post

National Guard
Dayton pushes military brass to keep Guard funding levels afloat, Star Tribune

Pope Francis visits
Biden to take central role during Pope Francis visit, The Hill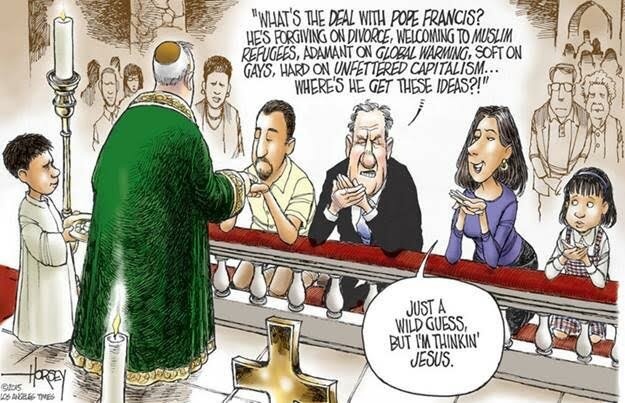 Refugee crisis
As U.S. considers admitting more Syrian refugees, will Minnesota be a top destination? MinnPost

Secret Service code name
Generate your very own Secret Service code name, Washington Post

Transportation
Senators Franken and Baldwin draw attention to trains carrying crude oil through Twin Cities and beyond, TC Daily Planet
Daudt: No gas tax hike, New Ulm Journal

Veterans
Sen. Klobuchar, Rep. Kline introduce VA billing reform bill, Star Tribune

Voting

Wright, Wilhelmina
U.S. Senate Judiciary Committee approves Wright for a federal judge position, Star Tribune
LIKE the Minnesota DFL on FACEBOOK: https://www.facebook.com/MinnesotaDFL
Follow @MinnesotaDFL on TWITTER: https://twitter.com/MinnesotaDFL
On INSTAGRAM: http://instagram.com/minnesotadfl
daily brief · issues · news