Daily Brief: Monday, May 4th, 2015
Posted by SD48 DFL Communications Team in Daily Brief, News
In the Know
Minnesota DFL
May 4, 2015

Events today
9:30 a.m. – Last year, Tom Wartman, owner of Fresh Seasons Markets in Victoria and Glen Lake closed those two stores without paying his employees the vacation pay and personal holiday pay that they had earned. He was also delinquent in payments to the Minneapolis Retail Meat Cutter and Food Handlers Health, Welfare, and Pension fund. This caused many Fresh Seasons Market employees to lose their health care coverage while the stores were still open. Now, he's trying to reopen these stores with new investors, without paying workers the money they are owed. An information picket will take place at the Victoria Store.
11 a.m. – The Minnesota Senate meets in session.
11:30 a.m. – Gov. Dayton will be joined by DFL legislators for a news conference to discuss campaign finance legislation being considered this session by the Legislature.
3:30 p.m. – The Minnesota House of Representatives is in session. Members will take up the omnibus agriculture policy finance.

Events Friday
4 p.m. – A community picnic kicks off the 2015 Governor's Fishing Opener, Tower Civic Center. The event includes free food, free games, great entertainment and several other activities. Follow along at #MNGFO2015.

Constituency Caucus meetings
May 16 – The DFL African-American Caucus will meet at 10 a.m., Golden Thyme Coffee House, 921 Selby Ave, St. Paul.
May 16 – The DFL Environmental Caucus will hold a membership meeting, noon, Powderhorn Recreation Center, 3400 15th Ave. S, Minneapolis.

Events you won't want to miss!
June 6 – Tickets are now on sale for the 4th Annual Humphrey-Mondale Dinner.
June 20 – Registration is now open for the DFL Training Summit. Attend and learn how you can help the party build to win, built to last.

2015 session
Capitol leaders ready for high-stakes budget poker, MPR
For Minnesota House Speaker budget crunch time is a big test, Grand Forks Herald
Capitol catch-up: Big issues dominated the week at the Legislature, Pioneer Press
Senate Majority Leader: Not planning on sending Dayton veto-bait, Pioneer Press
Tom Bakk has always been a builder – from houses to union deals to laws, Pioneer Press
Mark Dayton, Senate leader meet on budget, Pioneer Press
House builds another roadblock to budget compromise, St. Cloud Times
Talking Points: Shutdown specter looms over budget battle, WCCO

2016 election
5 things you should know about Carly Fiorina, MPR
Christie's camp mobilizes to salvage White House hopes, New York Times
Ben Carson, famed neurosurgeon and conservative star, running for GOP presidential nomination, Star Tribune
Bernie Sanders calls for a 'political revolution', Star Tribune
Problems of poverty edge into 2016 presidential race amid tensions in Baltimore, Star Tribune
Why Clinton vs. Bush would be a very, very unique presidential matchup, Smart Politics
Carly Fiorina lauches 2016 bid: 'Yes, I am running for president', The Hill
G.O.P. hopefuls now aiming to woo the middle class, New York Times
Affordable Care Act
Almost 12 million gained Medicaid coverage under ObamaCare, The Hill

Agriculture
For Minnesota turkey farmers, bird flu is crisis of a lifetime, MPR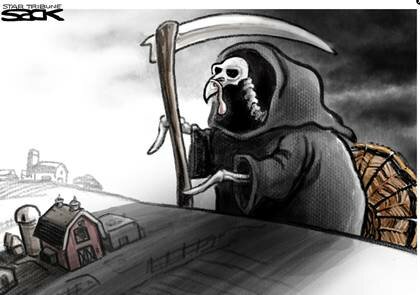 Beer
New law allows beer growler sales on Sunday, MPR
Dayton signs Sunday growler sales bill; cities can OK it, Pioneer Press

Congressional delegation
Kline
John Kline silent as pressure mounts against his sugar daddy, for-profit colleges, City Pages

Education (higher)
House and Senate higher education omnibus bills use different approaches to invest in students, Minnesota Budget Project

Education (K-12)
Editorial counterpoint: Put 3 percent into general education formula, Star Tribune
St. Paul teacher named Minn. Teacher of the Year, MPR

Environment
Can you imagine life here without healthy waterways? Faribault Daily News
Face facts on water quality, Mankato Free Press
So. Minn. water crisis rises, Star Tribune
Groundwater runoff a major threat to Minnesota waters, KARE
Report: Region water quality poor, Mankato Free Press
With varied water quality across Minnesota, little time left to pass buffers, West Central Tribune
MPCA: New report shines light on water quality concerns in Minnesota, ECM
The Daily Digest: Land O'Polluted Lakes, MPR
Report: Pollutants still plague many southern Minnesota waters, MPR
Discussing buffer strips, Staples World
With varied water quality across Minnesota, little time left to pass buffers, West Central Tribune
Half of lakes and streams in southern Minnesota found too polluted for safe swimming, fishing, Star Tribune
Groundwater runoff a major threat to Minnesota waters, KARE
Dayton Pushes Importance of Buffer Strips, Willmar
Report: Agricultural, urban runoff contaminating Minnesota's waters, WCCO

Governor's Fishing Opener
Tower gears up for Governor's Fishing Opener and community picnic, Hometown Focus
Free picnic kicks off Governor's Fishing Opener in Tower, Ely Echo
Area readies for 'The Guv,' Ely Timberjay

GOP
Our View: GOP must show more for outstate, Mankato Free Press
With his party in shambles, Keith Downey wants a $35,000 raise, City Pages
OUR OPINION: Minnesota Republicans, take a lesson from N.D., Grand Forks Herald

Guns
Editorial: Our legislators are doing important work, like making guns quieter, Crookston Daily Times

Health and human services
Killing MinnesotaCare with Republican logic, News Day
Labor
May Day march sends message of unity, Workday Minnesota
Minnesota Works Podcast: Safe staffing on Workers Memorial Day, Minnesota AFL-CIO
Today in history



Local Government Aid
Severe LGA cuts a betrayal, Fargo Forum
Minnesota Opinion: End political games, nonsense over LGA, Duluth News Tribune
Our View: House LGA proposal deepens rural-urban divide, Rochester Post Bulletin
Senators fighting for LGA — good, Mesabi Daily News
Officials weigh in on LGA proposals, implications, Austin Daily News
MinnesotaCare's future at stake in House GOP budget, Rochester Post Bulletin
Health omnibus bill 'riddled with budget gimmicks', Hibbing Daily Tribune
PoliGraph: DFL correct about HHS budget 'hole', MPR
They say the plan's projected $300 million in savings from eliminating waste and fraud from Medicaid and other public programs would actually yield much less – around $16.5 million –which they say would leave a $283 million hole in the GOP budget for the coming biennium. The DFL gets this right.
Met Council
New Met Council chair shrugs off critics, sets a forward-looking agenda, Star Tribune

'Right to Try'
For Rep. Nick Zerwas, 'Right to Try' legislation is from the heart, Star Tribune
'Right to try' bill heading to governor, MPR
'Right to Try' bill permits dying patients to use experimental treatments, WCCO

St. David's Center for Child and Family Development
St. David's construction helps serve twice as many families, KSTP

Taxes
House tax proposal to exempt Social Security is expensive and poorly targeted, Minnesota Budget Project

Transportation
Good questions about transportation costs, Pioneer Press
Minnesota's bridges are out there aging, Star Tribune
DOT issues final rules on flammable oil trains, Politico
MnDOT struggles to keep up with MnPASS demand, MinnPost
LIKE the Minnesota DFL on FACEBOOK: https://www.facebook.com/MinnesotaDFL
Follow @MinnesotaDFL on TWITTER: https://twitter.com/MinnesotaDFL
On INSTAGRAM: http://instagram.com/minnesotadfl
daily brief · issues · news