Daily Brief: Monday, Dec. 1st, 2014
Posted by SD48 DFL Communications Team in Daily Brief, News
In the Know
Minnesota DFL
Dec. 1, 2014

Events today
Minnesota observes annual World AIDS Day. Various times and locations.
8:30 a.m. – Minnesota officials today will name the two companies it has selected to grow and refine the state's entire supply of medical marijuana. Medical marijuana will become legal in the state on July 1. Each of the two manufacturers can have up to four distribution sites, though all eight might not be in operation by July 1. A dozen companies applied for the right to produce the medical marijuana. – Star Tribune
12:15 p.m. – Dedication ceremony to rename street near Vikings stadium "Bud Grant Way." 9th Ave. S. between 6th and 7th Streets.

2014 election
Editorial: Greater Minnesota is looking for a political party, Albert Lea Tribune
Groups funded by secret donors buffeted two dozen House races in 2014, Washington Post
Legislature
Interview: Rep. Daudt on how Republicans retook the House, WCCO
U.S. Senate
Candidate charge: Ortman advisor paid for endorsement, Star Tribune
FEC: Ortman's campaign missing almost $130K, politics mn
Ortman's new campaign finance reports raise more questions, Star Tribune
2015 session
Metro briefs: Thissen warns of aid cuts for metro under GOP, Star Tribune
Minnesota Senate Majority Leader Tom Bakk expects calm legislative session, Pioneer Press
State House Republicans announce staff, committee schedule, Star Tribune
Greater Minnesota legislative wish-list includes broadband and job training, MinnPost
2016 election
Election message to GOP: beware of 2016, Aitkin Independent Age
Another run by Mills possible, Hibbing Daily Tribune
A deep 2016 Republican presidential field reflects party divisions, New York Times
2016 retirements could complicate Democrats' comeback plan, The Hill
24 weigh testing presidential waters in Iowa, Des Moines Register
2018 election
Handicapping the next race for governor: the DFLers, Star Tribune
Handicapping the next race for governor: The Republicans, Star Tribune
Budget (state)
Into Minnesota's crystal ball… Tax collections and spending likely to stay steady, Detroit Lakes Online
Per Minnesota Management and Budget: Commissioner Jim Schowalter (at left), economist Laura Kalambokidis and Budget Director Margaret Kelly will release the budget and economic forecast Thursday, with a press conference scheduled for 11 a.m. in Room 15 of the Capitol. A budget forecast summary statement will be posted online at 9:15 a.m. The forecast arrives as Gov. Mark Dayton and the Legislature consider a two-year budget, to be decided in the upcoming legislative session. Star Tribune
Capitol complex
Minnesota Capitol renovation: Get ready for disarray, Pioneer Press
Child protection
Child protection in turmoil across the country, Star Tribune
Congress
Congress crams tax breaks, Ebola, Islamic State measures into final days before GOP takeover, Star Tribune
Congressional delegation
Walz After eight years in Congress, Walz finds a voice on veterans and military issues, MinnPost
Destination Medical Center
Legislators to revisit key part of Mayo Clinic financing plan, MPR
Economy Minnesota's revenue growth 'far out-paced' most of the nation, MinnPost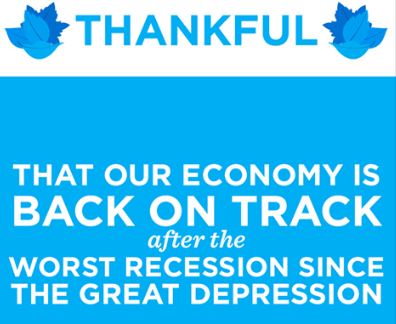 Education (early)
Advocates want more state money to expand early education opportunities in Minnesota, Star Tribune

Elections
How to get out the vote? (Keith Ellison demonstrates.) Star Tribune
Minnesota looking more like the rest of the country, mn progressive project
Minneapolis to push state for more interpreters at polling places, Star Tribune

Governor's Residence The 2014 Holiday Season at the Minnesota Governor's Residence will kick-off Monday, Dec. 1 when a tree is lit on the front lawn of the residence. The Residence will be open for public tours on Dec. 2, 9 and 16 from 1 to 3 p.m. No reservations are required and tours will be filled on a first-come, first-served basis. During the tours, volunteer docents from the Women's Auxiliary of the Minnesota Historical Society will be on-hand to answer questions in each room on the First Floor and Lower Level of the Residence. The Residence is a collection site for Second Harvest Heartland, the Midwest's largest hunger relief program, and will be accepting donations of non-perishable food items throughout the Holiday Season. What: The 1006 Society's Holiday at the Governor's Residence
When: Dec. 2, 9 and 16 from 1 to 3 p.m.

Where: 1006 Summit Avenue, St. Paul, Minnesota

GOP
Your Turn: GOP record doesn't bode well for outstate, St. Cloud Times
Hardware store fires county GOP official over comments, MPR
Minnesota: County GOP official resigns after anti-Muslim remarks, Pioneer Press
Bobby Patrick will be legislative director to Speaker-designate Kurt Daudt. Susan Closmore is head of public affairs. Tom Erickson, who most recently was spokesman for the U.S. Senate campaign of Mike McFadden, is executive assistant to the caucus. He previously worked for former U.S. Sen. Norm Coleman and former Gov. Tim Pawlenty. As previously announced, Ben Golnik, a veteran Republican hand, comes over from the Minnesota Jobs Coalition to be executive director of the Republican caucus. Star Tribune
Immigration
Immigration reform: Minnesota's changing face of labor, MinnPost
Undocumented immigrants aren't who you think they are, FiveThirtyEight
Obama's executive actions: What they mean for undocumented immigrants, MPR
Labor
Wave of protests hits Walmart stores in Minnesota and other states, Workday Minnesota
Unions warn shoppers of hazards at Ridgedale Center, Workday Minnesota
Retail cleaners stand up for better pay and working conditions, Workday Minnesota
Legislature
Republicans and Democrats may continue to swap control of the Minnesota House — for years to come, MinnPost
MNsure
Major MNsure overhaul not likely for split-controlled Legislature, Pioneer Press
Obama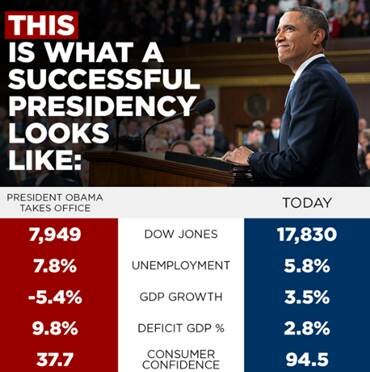 Ritchie, Mark Ritchie reflects on 2014 vote, past eight years, MPR
Transportation
Top transportation lawmakers say gas tax outdated, MPR
daily brief · issues · news