* State Auditor Rebecca Otto *
Members of the Democratic Farmer Labor (DFL) Party marked 100 days until the Nov. 4 election with a weekend of volunteers taking action. DFL Chairman Ken Martin said over the weekend DFL elected officials, candidates, volunteers, and staff reached nearly 100,000 voters.
"The weekend's pre-primary drive was unprecedented in Minnesota," Martin said. "With so many boots on the ground, DFLers were able to reach out to voters not only about the upcoming primary and general elections, but about the new early voting options. This is a huge accomplishment."
Official kickoffs for "100 Days of Action" were held with DFL leaders Sunday, July 27 at nearly 20 locations around the state. Martin appeared at the St. Paul "100 Days of Action" kickoff with State Auditor Rebecca Otto, Mayor Chris Coleman, and Gov. Mark Dayton.
"I can think of more than 100 reasons to make sure we re-elect Governor Dayton, Senator Franken and make sure we keep the majority in the Minnesota House," Martin said. "We have to make sure we don't take anything for granted because the stakes couldn't be any higher."
Martin talked about the progress made under DFL leadership in the past two years. There are more jobs than any other time in state history (160,000 jobs have been created since Gov. Dayton was elected); free all-day kindergarten will begin this fall; and Minnesota's lowest-paid workers will receive a wage increase, impacting 137,000 children whose parents make minimum wage.
"We can make a difference in people's lives," Martin said, "let's go out there and fight for that." (more…)
100 Days · Audrey Britton · DFL · Joan Howe-Pullis · Laurie McKendry · Lyndon Carlson · Matt Gieske · Rep. Selcer · Sharon Sund · Yvonne Selcer
On this episode of the Chair's Corner, Minnesota DFL Chairman Ken Martin sits down with State Auditor Rebecca Otto to discuss her successes as auditor and campaign plans.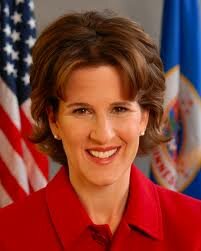 The Minnesota DFL is asking for volunteers to phone to get out the vote for the August 12 primary election in support of our endorsed candidate, incumbent State Auditor Rebecca Otto. We'll be calling our fellow Democrats, so they should be easy.
Rebecca has done a great job, and has been generous with her time coming to visit us at various events over the years.
"Rally for Rebecca Phone Banks" are scheduled:
Now until primary election day, August 12 from 10:00 am to 4:00 pm and from 5:00 pm to 9:00 PM seven days a week at our State DFL Offices at 255 Plato Blvd, St. Paul, MN 55107.
If you can give some time, please contact Jessica Andrist at [email protected] or 651.214.6443.
No tags
Here are some videos:
U.S. Sen. Amy Klobuchar introduces Sen. Al Franken to accept the Minnesota DFL endorsement:
U.S. Sen. Al Franken accepts the Minnesota DFL endorsement:
Tina Smith and Gov. Mark Dayton accept the Minnesota DFL endorsement for Governor and Lieutenant Governor:
DFL-endorsed candidate for U.S. Congress in CD3 Sharon Sund addresses delegates and alternates:
Rep. Steve Simon accepts the Minnesota DFL endorsement:
Minnesota State Auditor Rebecca Otto accepts the Minnesota DFL endorsement:
Sen. Amy Klobuchar addresses delegates and alternates:
Speaker of the Minnesota House of Representatives Paul Thissen and House Majority Leader Erin Murphy address delegates and alternates:
Minnesota Senate Majority Leader Tom Bakk is joined by his Senate colleagues as he addresses the 2014 Minnesota DFL State Convention:
State DFL Chair Ken Martin addresses the delegates and alternates:
No tags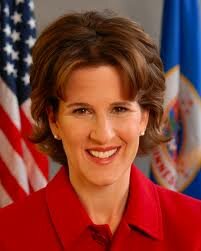 "This weekend, DFLers from across the state endorsed State Auditor Rebecca Otto for reelection. In her service to our state, Auditor Otto has been recognized nationally for her work. She is president of the National State Auditors Association. The three-term Auditor was named one of the 15 most influential professionals in government auditing by the Institute of Internal Auditors. The 180,000-member worldwide organization of the auditing profession praised Auditor Otto for her 'leadership, courage, and integrity.' And in 2009, Auditor Otto received the national Excellence in Accountability award.
"Although he was a one-time House DFL leader, Matt Entenza has a history of running in DFL primaries. His last-minute filing is an insult to the hard-working DFLers he has to win over.
"The DFL takes the endorsements of its candidates seriously and will put the full weight of its Party resources behind Auditor Otto's candidacy. I am confident that she will prevail in the primary and general election."
No tags