2013 Tax Act: Best deal for homeowners in 30 years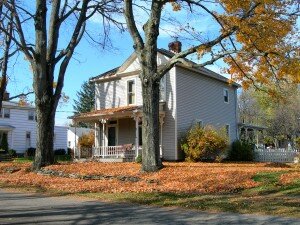 Jeff Van Wychen, Fellow and Director of Tax Policy and Analysis with MN2020, has a new post that focuses on the fact that over the last 30 years, a property tax decrease has been rare. But, under DFL leadership, we'll see more stable, long-term property tax relief.
"The largest reduction occurred in 2001 to 2002 and was the result of the 2001 tax act," Van Wychen writes. "The second largest occurred from 2013 to 2014 and was driven primarily by the 2013 and 2014 tax acts. While the 2013 and 2014 acts provided far less immediate relief than the 2001 act, over the long haul they should turn out to be a much better deal for Minnesota homeowners."
Van Wychen notes that while the property tax reduction from 2001 to 2002 was 16 percent, much higher than the 5.2 percent reduction from 2013 to 2014, the 2002 tax reductions actually caused homeowner property taxes to escalate in subsequent years.
"The tax relief provided to homeowners in the 2013 tax act—while not initially as grand as that delivered in the 2001 tax act—should turn out to be more reliable over the long term, provided that future legislatures don't screw it up," states Van Wychen.
Van Wychen explains that the major reason for the 2013 tax act providing longer-term stability is because Gov. Mark Dayton and the DFL-led Legislature expanded the homestead credit refund.
"In short, the 2013 tax act should provide more stable long-term property tax relief to homeowners because—unlike the 2001 act—it targets tax relief to homeowners through a more reliable mechanism and does not contain any ticking time bombs that will explode in the face of homeowners down the road," writes Van Wychen.
"While the 2013 and 2014 tax acts did not provide the largest homeowner property tax relief in recent history, they did provide the best."
2014 property tax reduction · property tax relief · property taxes