TAG | home telephone
The following commentary appeared in the StarTribune Wednesday, April 29, 2015:
By: Will Phillips, Shar Knutson and Lori Swanson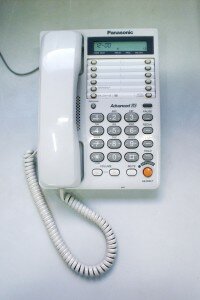 Bills to remove pricing, accessibility and service protections should not proceed. People still rely on their home phones.
A man in northern Minnesota struggled to breathe late one night. His wife called 911 from their landline telephone. Because the couple must climb a hill outside their home to get cellphone reception, they fear what might have happened if they had no landline.
An elderly rural woman sends pacemaker readings to her faraway heart doctor using her landline phone. She can't do this with a cellphone.
A southern Minnesota woman uses her landline phone to operate her medical-alert system. She lives on a fixed income.
These and other Minnesotans — including many senior citizens and rural residents — need and deserve local landline phone service that is accessible, affordable and reliable. (more…)
AG Swanson · deregulation of landline · home telephone · Lori Swanson