The Influence of Money in Politics
Posted by SD48 DFL Communications Team in News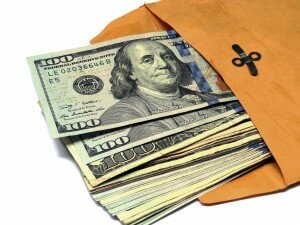 On January 16, 2015, Alex DeMots wrote on the Center for American Progress website about "the dominance of unaccountable and often anonymous, big-money contributors in political campaigns" being an increasing problem. He goes on to cite "the 2014 midterm elections were the most expensive in history with more than $3.6 billion in spending. A significant amount of this spending was conducted by groups that are ostensibly independent of candidates, but many of these so-called 'independent' organizations' — often referred to as 'dark-money' groups — do not disclose their donors."
What's needed is disclosure. Voters deserve to know the interests paying for the political advertising they are inundated by. Unfortunately, a Republican-controlled Congress isn't likely to want to do this as they benefit substantially from these activities.
It will be interesting to see what the Republican-controlled Minnesota House does this session. With the DFL-controlled Senate and Governor Dayton, we should be protected from the worst of things. What do people think Congressman Paulsen will do?
You can read Mr. DeMots' post here.
Alex DeMots · dark money · money and politics · Washington Post