GOP Tip Penalty Bill on House Floor Today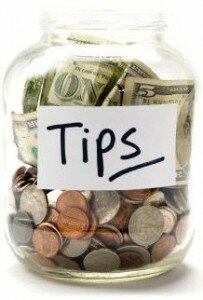 Earlier this year, GOP Reps. Garafolo and Hamilton introduced a tip penalty bill, HF 1027, which has since been heard and passed by the House Job Growth and Energy Affordability Policy & Finance and House Ways & Means committees on party line votes. It will be on the House floor today, Monday, March 23.
The bill REPEALS last year's minimum wage legislation for workers who earn tips, by creating a tip penalty that would set a new, lower minimum wage and eliminate indexing for workers who earn tips.
Proponents argue that the proposed legislation does not lower tipped workers' wages. That is simply not true. The fact is this legislation will LOWER tipped workers' wages by more than $1.50 per hour and it will FREEZE tipped workers' wages guaranteeing workers' wages will lose value every year.
Here are the facts:
No matter what supporters call this, it's a tip penalty.

This would repeal, lower, and freeze the minimum wage for tipped workers.

If workers average more than $4/hour in tips, their base wage is cut to $8/hour.

Tips should be used to reward a worker for good service, not as an excuse for employers to pay workers less.

Customers shouldn't be forced to subsidize sub-minimum wage pay.

We don't let other industries pay workers below minimum wage.

We need to raise workers' wages, not cap them. The minimum wage is intended to be a floor on wages, not a cap on wages. A tip penalty turns the minimum wage into a cap on wages for tipped employees.

The minimum wage increased in August and Minnesota's hospitality industry is experiencing record job growth.

While servers can make above the minimum wage, most are NOT employed in expensive restaurants. The median wage for servers in Minnesota, including tips, is $9.36 per hour.

States with tip penalties have a higher poverty rates for servers. Restaurant servers, the largest group of tipped employees, experience poverty at nearly three times the rate of the workforce as a whole. It's simply wrong for anyone who works full-time to live in poverty.

Women hold most of the jobs that are affected by the minimum wage. About 70 percent of servers are women. In Minnesota, women lose nearly $8 billion per year due to the pay gap. We need to eliminate the pay gap, not grow it.

There's no evidence that a tip penalty for servers leads to better pay for cooks and dishwashers. Research shows that kitchen staff in states with a tip penalty are usually paid less than they are in Minnesota.
income inequality · livable wage · Minnesota GOP · Rep. Garafolo · Rep. Hamilton