Daily Brief: Wednesday, May 13th, 2015
Posted by SD48 DFL Communications Team in Daily Brief, News
In the Know
Minnesota DFL
May 13, 2015

Events today
10 a.m. – The Minnesota House of Representatives meets in session.
11 a.m. – The Minnesota Senate meets in session.
11:30 a.m. – Budget negations resume.
2 p.m. – Gov. Dayton, Lt. Gov. Smith and OHE Commissioner Larry Pogemiller Lt. Governor Smith will meet with Minnesota State University Mankato students who have walked 147 kilometers to advocate for $147 million in funding for MnSCU. State Capitol front steps.
6 p.m. – Lt. Gov. Smith will deliver the Alexandria Technical and Community College commencement address.

Constituency Caucus meetings
May 12 – The North Metro Chapter of the DFL Senior Caucus will meet at 11:30 a.m. at Little Venetian Inn, Little Canada. Ramsey County Commissioner Mary Jo McGuire and Ramsey County Deputy Manager Heather Worthington will discuss the Twin Cities Army Ammunition Plant redevelopment.
May 16 – The DFL African-American Caucus will meet at 10 a.m., Golden Thyme Coffee House, 921 Selby Ave, St. Paul.
May 16 – The DFL Environmental Caucus will hold a membership meeting, noon, Powderhorn Recreation Center, 3400 15th Ave. S, Minneapolis.
May 21 – MYDFL Central Committee meeting, 6:15 p.m., Rondo Community Library, 461 N Dale St., St. Paul.
May 21 – The Hennepin County DFL Senior Caucus will meet at 12:30 p.m. at Maria's Cafe, 1113 E Franklin Ave., Mineapolis. The speaker will be Lee Graczyk, lead organizer for RxRights.org. He is knowledgeable on the politics of Prescription Medicine.

Events you won't want to miss!
June 6 – Tickets are now on sale for the 4th Annual Humphrey-Mondale Dinner.
June 20 – Registration is now open for the DFL Training Summit. Attend and learn how you can help the party build to win, built to last.

2015 session
Sen. Tom Bakk blames House GOP for impasse; recriminations fly, Star Tribune
With clock ticking at Capitol, budget talks continued into night, Star Tribune
State budget talks under 'cone of silence' as Monday deadline looms, Pioneer Press
Rachel E. Stassen-Berger: Why must quibbling still come into play in Legislature? Pioneer Press
House GOP frustrated by pace of budget talks, MPR
House GOP plan puts wealthy first, St. Cloud Times
Daudt: Talks must produce deal by tomorrow, Pioneer Press
Budget negotiations at a standstill on taxes, transportation, WCCO
Minnesota budget discussions resume Tuesday as deadline looms, WCCO
Budget talks kick into high gear at State Capitol, KARE
After a morning of bluster, budget talks quiet, MPR
What's so special about $40 billion? Star Tribune
2016 election
Hagedorn seeks 2016 rematch against Walz for 1st Congressional District seat, Star Tribune
Ortman not seeking re-election to state Senate, Chanhassen Villager
Dayton takes break from 'productive' negations to boost Clinton candidacy, Pioneer Press
Jeb Bush to skip GOP Iowa straw poll for Georgia event, Pioneer Press
RNCC attack on Angie Craig exposes Kline agenda, MN Political Roundtable
Will Walker's budget problems hurt his 2016 bid? Washington Post
Politicos love Minnesota moms, Dayton starts organizing for Hillary, Star Tribune
Jeb Bush says he misinterpreted Iraq query, New York Times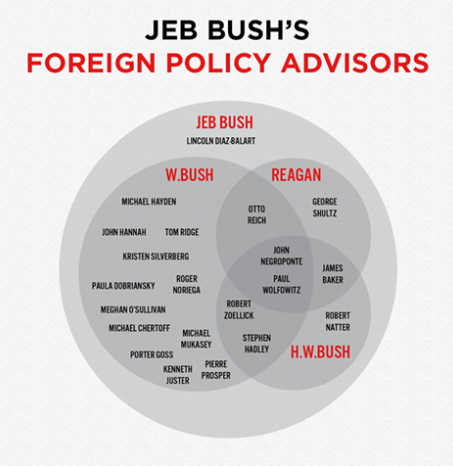 Agriculture
Bird flu cases rising across Minnesota, affecting farms in 21 counties, MinnPost

Capitol renovation
Legislative overtime could hinder Capitol renovations, WCCO

Education (K-12)
Minnesota teachers' salaries stall, but health spending soars, Star Tribune
Environment
At ground zero of Minnesota's groundwater crisis, Star Tribune

GOP
Minnesota GOP official heads to Iowa for Rand Paul PAC, Star Tribune
Labor
MSP readies plan to boost worker pay MPR

Taxes
This is how you get a gas tax hike passed, MinnPost
Transportation
Report: Twin Cities minorities have longer commutes, Fox 9
Racial gaps foun in Twin Cities commute times, KARE
Mind the gap: transit-using communities of color face longer commutes than white Minnesotans, MinnPost
LIKE the Minnesota DFL on FACEBOOK: https://www.facebook.com/MinnesotaDFL
Follow @MinnesotaDFL on TWITTER: https://twitter.com/MinnesotaDFL
On INSTAGRAM: http://instagram.com/minnesotadfl
No tags