Daily Brief: Thursday, June 11th, 2015
Posted by SD48 DFL Communications Team in Daily Brief, News
In the Know
Minnesota DFL
June 11, 2015

Events today
10 a.m. – Gov. Dayton and the four caucus leaders are tentatively scheduled to meet to talk about the special session.
Lt. Gov, Smith will provide welcoming remarks at the Governor's Children's Cabinet, "Help Me Grow" Leadership Team meeting.
4 p.m. – Joint meeting between the House Ways and Means and Senate Finance Committee to finalizes the jobs and energy bill.
6:30 p.m. – Senate District 41 Issues Forum, Fridley Community Center, 6085 7th St NE, Fridley.

Save the date!
July 12 – Tickets are now on sale for the 3rd Annual Jackie Stevenson Dinner in Bloomington. Get more informationhere.

2015 special session
Dayton wants Friday special session, Fargo Forum
Deals move Minn. budget toward finish line, but no one's thrilled, MPR
Dayton and Daudt tout 'tentative budget deal,' Bakk says some Senate DFL votes in doubt, Star Tribune
Special session possible for Friday after a budget deal reached, KSTP
Plans falling into place for a Friday special session, Pioneer Press
Tentative budget deal clears way for special session, MinnPost
Minnesota Legislature's new deals, what changed? Pioneer Press
Lawmakers plan for likely Friday special session on budget, WCCO
Special session possible Friday after budget deal reached, KSTP
Gov. Dayton says tentative deal in place for Friday session, Fox 9

2016 election
Hillary Clinton deploys organizers in Minnesota, coast to coast, Pioneer Press
How Jeb Bush's campaign ran off course before it even began, Washington Post


Agriculture
House dumps COOL for meat, Star Tribune

Congress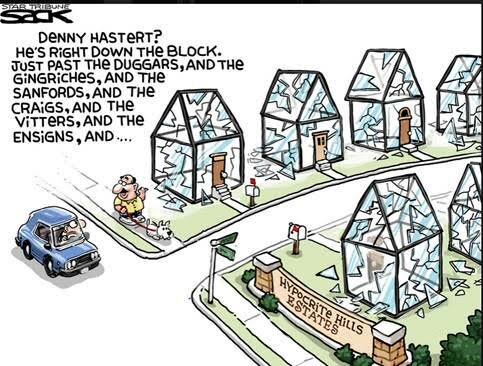 Congressional delegation
Peterson
Minnesota Congressman Peterson opposes House-passed Commodity Relief Act, KFGO
Economy
Minnesota took in a surprise $53 million more in May taxes, Pioneer Press

Elections
How today's elections are won — and the bad consequences, MinnPost
Eyeing 2016, G.O.P embraces digital strategies, but doubts persist, New York Times

Environment
Budget bill empties landfill cleanup fund, MPR
Legislature 2015: Special interests win, environment loses with ag bill, Star Tribune
After feedlot feud, a Minnesota citizens' board may bite the dust, Star Tribune
Senate committee passes bill that overturns EPA clean water rule, Star Tribune
Income inequality
Income inequality begins at birth and these are the stats that prove it, PBS

Labor
Retail building cleaners strike for better wages and an end to wage theft, Workday Minnesota

State Auditor
Otto likely to take auditor change to court, MPR
Potential lawsuit over auditor's office could hinge on core functions, MPR
Former Treasurer: 'It's wrong' to cut Auditor's Office duties, WCCO
Transportation
Funding for road repairs not keeping pace with county, city needs, LeCenter Leader
The cost of upgrading railroad crossings, Fox 9
LIKE the Minnesota DFL on FACEBOOK: https://www.facebook.com/MinnesotaDFL
Follow @MinnesotaDFL on TWITTER: https://twitter.com/MinnesotaDFL
On INSTAGRAM: http://instagram.com/minnesotadfl
daily brief · issues · news
<< Income inequality begins at birth and the stats that prove it