Daily Brief: Thursday, Dec. 11th, 2014
Posted by SD48 DFL Communications Team in Daily Brief, News
In the Know
Minnesota DFL
Dec. 11, 2014

Events today
9 a.m. – Legislative Water Commission meets to hear an overview of water issues from various interest groups. The commission will also be briefed on the settlement between the DNR and the White Bear Lake Restoration Association.
10 a.m. – The Legislative Health Care Workforce Commission will meet to review the 2014 Commission Report.
11 a.m. – Working America and TakeAction Minnesota hold news conference to release new report on future of jobs in Minnesota. State Office Building, Room 181, St. Paul.
1 p.m. – Lessard-Sams Outdoor Heritage Council will meet on various issues including the budget forecast, the LCCR and the public will be given a chance to address the council.

2015 session
State Senate trims committee list, schedule, MPR
New House committees focusing on rural Minnesota, St. Cloud Times
Ex-Minnesota House page in line to be Chief Clerk, WCCO

Budget (state)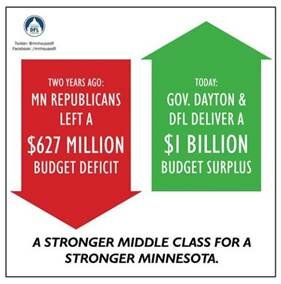 Campaign finance
Budget deal chips away at limits on political donors, increases giving opportunities, Star Tribune
Party fundraising provision, crafted in secret, could shift money flow in politics, Washington Post

CIA report
Franken: CIA misled Congress, administration on interrogation, MPR
CIA report: 'Brutal' post-9/11 interrogations, MPR
Senate report on U.S. torture: What's new, and what's missing, MinnPost

Community Action of Minneapolis
Despite warnings, state kept cash flowing to controversial nonprofit, MPR

Congressional delegation
Kline
Rep. Kline's proposed cuts catch pensioners by surprise, Star Tribune
Congressional leaders hammer out deal to allow pension plans to cut retiree benefits, Washington Post
Klobuchar
Sen. Klobuchar gets tourism promotion measure tucked in spending bill, Star Tribune
Dayton cabinet
Minnesota Gov. Dayton shuffles two posts at top of his cabinet, Star Tribune
Schowalter leaving as state finance chief MPR
DFL
Minnesota DFL chair Martin wants a third term guiding party, Star Tribune
Ken Martin released a letter to kick off a campaign for a third term as DFL chairman. Martin lays out his accomplishments of the past several years, during which the DFL went from a bruised party following 2010 to a solid election this year despite the national Republican wave. The DFL re-elected Sen. Al Franken and Gov. Mark Dayton, took all of the constitutional offices and protected Democrats in the congressional delegation. The only miss was losing control of the Minnesota state House. Star Tribune

Economy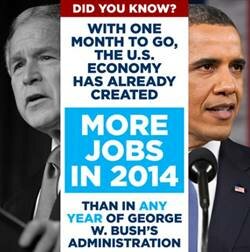 Education (early)
Making the case for early childhood education, MPR

Taxes
November tax collections slightly more than projected, Star Tribune
Minnesota Management and Budget announced November general fund revenue came in at $1.3 billion for November, which is $2 million, or .1 percent more than forecast. The additional money came from higher-than-forecast individual income taxes. The memo came from Jim Schowalter, who is leavingas commissioner. Myron Frans will slide over from the Department of Revenue. Star Tribune
daily brief · issues · news