Daily Brief: Friday, April 17th, 2015
Posted by SD48 DFL Communications Team in Daily Brief, News
In the Know
Minnesota DFL
April 17, 2015

Events today
Gov. Dayton will speak by phone with U.S. Secretary of Agriculture Tom Vilsack about the state and federal responses to avian flu in Minnesota.
Gov. Dayton and Public Safety Commissioner Mona Dohman will meet with Hennepin County Sheriff Rich Stanek.
9 a.m. – Lt. Gov. Tina Smith will participate in a trout fishing clinic, Whitewater State Park, 19041 Highway 74, Altura.
10 a.m. – The Minnesota House of Representatives meets in session.
10:15 a.m. (EST) – DNC Chair Rep. Debbie Wasserman Schultz and New Hampshire Democratic Party Chair, Ray Buckley, will hold a press conference in Nashua on the sidelines of the NHGOP's #FITN Republican Leadership Summit to highlight the damaging impact the Republican 2016 presidential hopefuls would have on the middle class and hardworking families in the Granite State and across the country. Wasserman Schultz and Buckley will discuss the GOP field and its steadfast commitment to tired Republican policies that move the country backwards: opposing increasing the minimum wage and equal pay legislation, promoting policies that benefit the wealthiest few at the expense of the middle class, and turning back the clock on women's health and LGBT equality. Courtyard Marriot, 2200 Southwood Dr., Nashua, NH.
11 a.m. – The Minnesota Senate meets in session.
11 a.m. – Lt. Gov. Smith will hold a media availability before going fishing on Whitewater River. Whitewater State Park, 19041 Highway 74, Altura.
1:20 p.m. – Lt. Gov. Smith will tour the Trout Run Conservation Area and discuss the efforts Trout Unlimited and others are making to conserve a natural trout habitat, 10452-10598 Troy Valley Drive, St. Charles.
2 p.m. – Sen. Susan Kent will host a press conference and take a tour of Tubman Center East, a domestic violence shelter in her district. Senator Kent is the Senate author of the bi-partisan funding bill for Crime Victims Services; funding to support victims of violent crime has been cut by 40 percent since 2001.
2:15 p.m. – Lt. Gov. Smith will tour the Oakenwald Bed and Breakfast and discuss the importance of tourism in southeast Minnesota, 218 Winona Street Southeast, Chatfield.
3:15 p.m. – Lt. Gov. Smith will visit Adourn Boutique and talk about small business development, 218 Main St. S., Chatfield.
6 p.m. – "Wisconsin Rising" filmmaker Sam Mayfield will be on hand for a screening of his film at the Bell Museum, 10 Church St. SE, Minneapolis. The event, part of Labor Movie Night, is free and open to the public.

Events Saturday
10 a.m. – DFL African American Caucus meeting. Northeast Library, 2200 Central Ave NE, Minneapolis.
2 p.m. – CD 2 DFL education forum featuring Sen. Greg Clausen, Sen. Kevin Dahle, Rep. David Bly, Quentin WalthunOcama, co-president of the MYDFL, and a representative fromEducation Minnesota, Eagan/Apple Valley/ Rosemount Schools.

Event Sunday
2 p.m. – DFL Environmental Caucus planning meeting. Burnhaven Library, 1101 West County Rd. 42, Burnsville.

Save the date
May 16 – First membership meeting of the DFL Environmental Caucus. 1 – 4 p.m., Maplewood Library, 3025 Southlawn Drive, Maplewood.
April 22 – The Lakes Area Progressive Caucus is in the formation stages of a group and input is needed. Those interested are encouraged to attend a meeting at the Perham Public Library from 2-4 p.m.

Events you won't want to miss!
June 6 – Tickets are now on sale for the 4th Annual Humphrey-Mondale Dinner.
June 20 – Registration is now open for the DFL Training Summit. Attend and learn how you can help the party build to win, built to last.

2016 election
Super PAC formed to help Wisconsin's Walker in '16 campaign, Pioneer Press
New Hampshire takes the 2016 spotlight, The Hill
Clinton distances herself from Obama while courting his supporters, LA Times
GOP contenders gather for NH meeting: 5 things to watch for, Star Tribune
Hillary Clinton re-emerges, by design (but also by surprise), The New York Times

Agriculture
USDA vet calls bird flu outbreak 'devastating,' Pioneer Press
Avian flu may plague MN turkey growers for years, committee hears, Session Daily
Dayton considers turkey aid, West Central Tribune
Use buffer strip bill to restore some balance, St. Cloud Times
Bird flu may persist for several years in Minnesota, rest of U.S., Star Tribune

Committee for Better Banks
Tellers, teachers, Somali immigrants take on big banks during St. Paul rally, Workday Minnesota

Congressional delegation
Emmer
Emmer's style, votes paint different pictures, St. Cloud Times
Franken
Sen. Franken gets amendments into massive No Child overhaul, Star Tribune
Nolan
Peterson builds Haiti connection, Detroit Lakes Online

Dayton
Dayton rallies public on Wild, transportation, Pioneer Press
Dayton on 'Dayton unbound': Get used to it, MinnPost

Economy
Latest state economic update shows higher revenues but slower economic growth, Minnesota Budget Project
State gains 7,800 jobs in March, DEED
Minnesota adds 7,800 jobs in March; unemployment rate stays at 3.7%, MinnPost
Minnesota iron workers worry about taconite layoffs, Star Tribune
Minnesota adds 7,800 jobs in March; who's hiring and firing? Minneapolis/St. Paul Business Journal

Education (early)
Lt. Governor Smith visits Probstfield Center for Education, KVLY
Lieutenant governor touts pre-kindergarten funding in Moorhead visit, Fargo Forum
Lt. Gov. Smith travels to Moorhead to highlight Gov. Dayton's education proposal, WDAY
Senate DFL doesn't go as far s Dayton on preschool spending, WCCO

Education (higher)
College economics 101: Lieutenant governor hears from BSU students on college affordability, Bemidji Pioneer

Education (K-12)
House Education Finance Committee approves omnibus bill, Session Daily
Minnesota GOP wants small bumps in school funding formula, Crookston Times
How can we help fill the 'skills gap,' Lillie News

Environment
House GOP legislators, Dayton spar over environmental bill, Star Tribune

GOP
Minnesota GOP ending internal telemarketing, Pioneer Press
Keith Downey's 70% raise raises few eyebrows with Republicans, Star Tribune
Guns
House votes to legalize silencers, approves other gun bills, MPR
House votes to legalize silencers, approves other gun bills, KSTP
Fairly quietly, Minnesota House OKs silencers for guns, Star Tribune

Labor
Airport workers join the fight for $15 an hour, TC Daily Planet
Labor Movie Night: "Wisconsin Rising"
Date: Fri, 04/17/2015 – 6:00pm
Sponsor: AFSCME Locals 3800, 2822, 34, 1164; AFSCME Next Wave; Teamsters Local 638; Minneapolis Labor Review; UNITE-HERE Local 17
Cost: Free, donations welcome
This event will be held at the Bell Museum. Participants will be joined by filmmaker Sam Mayfield.
In 2011, history was made in Wisconsin when thousands of people rose up for the working class. This is their inspiring story of hope and the strength of community.
Wisconsin was a testing ground for the nation in 2011, as big money attempted to undo basic workers' rights when newly-elected Republican Gov. Scott Walker suddenly stripped collective bargaining power from the state's public employees.

Lt. Gov. Smith
Lt. Governor Tina Smith has been traveling the state talking with Minnesotans about jobs and economic development, transportation, and education.
Minnesota Capitol
TPT and MinnPost on the Minnesota Capitol's controversial artwork, MinnPost

MinnesotaCare
If MinnesotaCare goes, here's what's at stake, Pioneer Press
GOP health plan would end MinnCare, shift payments, MPR
House Republicans detail proposed health care cuts, including end of MinnesotaCare, Star Tribune

MNsure
Lesson from Illinois: Use of outside contractors to verify health care eligibility unlikely to deliver promised savings, Minnesota Budget Project

Reproductive rights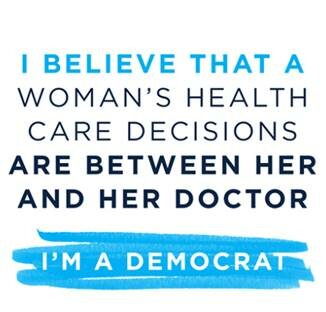 Sunday liquor sales
Minnesota Senate nixes Sunday liquor sales, Pioneer Press
Minnesota Senate rejects Sunday liquor sales, MPR
Minnesota Senate defeats bid to open up Sunday liquor sales, WCCO
Minnesota Senate rejects allowing liquor stores to open on Sunday, KSTP
Sunday liquor sales shot down by legislators once again, Fox 9
Sunday liquor sales fail again — but not as badly this time, MinnPost
Minnesota Senate defeats bid for Sunday liquor sales, KARE
Taxes
Minnesota GOP proposes tax breaks for farmers, businesses, Fargo Forum
Tax reciprocity deal could be near for Wisconsin, Minnesota, Pioneer Press
Do federal taxes reduce income inequality? Brookings Institute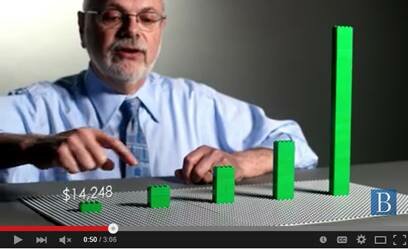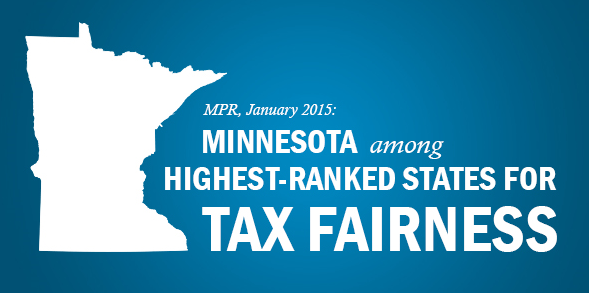 Transportation
Transportation bill focused on roads, bridges motors toward full House, Session Daily
Fare dodgers on Green, Blue light-rail lines outrage lawmakers, Star Tribune
LIKE the Minnesota DFL on FACEBOOK: https://www.facebook.com/MinnesotaDFL
Follow @MinnesotaDFL on TWITTER: https://twitter.com/MinnesotaDFL
On INSTAGRAM: http://instagram.com/minnesotadfl
daily brief · issues · news