Which SD48 Businesses Benefit Big from GOP Tax Bill?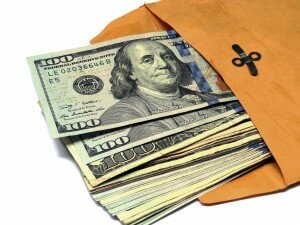 The House GOP's omnibus tax bill contains many draconic manipulations of what has made Minnesota a great place to live. In this post, we're focusing only on the bill's intention of doing away with property taxes for businesses.
Why is this a big deal? Let's take a look at what businesses (should we say who where corporations are now considered people?):
Property
Owner
Yearly Prop Tax
Eden Prairie Center
Capref EP
Dallas, TX
$3,647,788.32
United Health
11020 Optum Cir
UHC
Minnetonka, MN
$3,351,209.12
Menards
Menards
Eau Claire, WI
$926,806.58
Emerson Corporation
Rosemount, Inc.
Eden Prairie, MN
$809,640.76
Costco
Costco
Issaquah, WA
$610.741.90
Walmart
Walmart
Bentonville, AR
$502,404.54
Eaton Corporation
Eaton MDH Co.
Beachwood, OH
$426,756.10
Gander Mountain
Gander Mountain
Burnet, TX
$425,615.14
Home Depot
Home Depot
Atlanta, GA
$395,715.86
Total Annual Tax Giveaway
$10,485,936.42
That's just an overview of some of the larger properties. They add up to almost $10.5 million of tax giveaways every year — pretty much forever or until the law can be changed again. There are many other properties scattered across the district that are owned by corporations. Some corporations have multiple properties.
Your tax give back from this bill? An average of $70 per person for only 2 years.
So, does it look like the GOP is the party looking out for you and me? It sure doesn't to us.
2015 House GOP tax giveaway · corporate tax giveaways · Costco · Eaton Corporation · Eden Prairie Center · Emmerson Corporation · Gander Mountain · Home Depot · Menards · UHC · Walmart