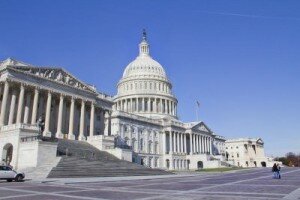 Today, even though we have a new Congress, we are still stuck with the same old Republican Party. What drives this new class of Republican leaders? Creating Jobs? Helping the middle class? Strengthening our infrastructure? Nope. Once again, their first week back in session this Republican Congress has made its priorities clear.
Congressional Republicans are setting out to dismantle something that Republicans have called "beyond repair," the "single worst piece of legislation in the last 50 years," and the worst thing to happened to the nation "since slavery."
Something that is SO bad we're seeing:
The uninsured rate nearing an historic low;

Health care costs rising at historically low rates;
Up to 129 million Americans with pre-existing conditions no longer having to worry about being denied health coverage;
The uninsured rate for 19-25 years olds falling from 30 to 21 percent since 2010;
Medicare remaining solvent for even longer.
You guessed it. Republicans in Congress are at it again, trying to undermine the Affordable Care Act. They have made their priorities clear. And what does their suggested measure do instead? Congressional Budget Office reports that their "solution" has huge negative results for middle class families, the budget, and the economy.
It would increase the deficit by

$53.2 billion

over the next decade

;

It would increase government spending;
Could lead employers to cut hours for employees;
And, on top of all that, the Republican solution would leave more Americans uninsured.
They are so fixated on making a point, that they'll even attempt to do so at the expense of the American people, and frankly at the expense of their stated platform of cutting the deficit.
The Affordable Care Act is working and it's here to stay, but we just hope for the sake of the country, that sooner rather than later Congressional Republicans will get the point and get back to working on real solutions to move the country forward.
2015 GOP Congress · fewer work hours · higher deficits · more uninsured Americans