TAG | Senator Al Franken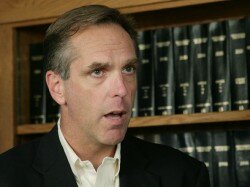 Ten Republican activists munched on burgers and sipped beer and soda at a St. Paul bar as Julianne Ortman spent more than an hour on a freezing night trying to convince them she's their best hope in the upcoming Senate race.
"Al Franken is the yes man for the overreaching liberal agenda of President Obama," Ortman told the group, most of whom she also buttonholed one-on-one to make her point. The state senator from suburban Carver County is one of six Republicans seeking to run against Franken, the Democratic incumbent, in November.
At dozens of similar gatherings in recent months, Ortman has sought momentum one conversation at a time against fellow Republican Mike McFadden. While Ortman has been going the retail route, McFadden, a businessman from the St. Paul suburb of Sunfish Lake, has so far trained his attention on the fundraising race in his bid to challenge Franken, whose own campaign has been quickly racking up large amounts of cash from contributors.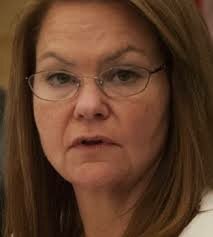 The Republican field is crowded, but it may turn into a race between Ortman and McFadden that stretches all the way to the August primary.
The two are taking very different routes to the prize. Since joining the race in early August, Ortman has appeared at more than 50 events similar to the Senate District 65/House District 66B gathering at Shamrocks: small gatherings of GOP activists at meet-and-greets, banquets, parades and forums. McFadden, who's been in the race two months longer, has appeared at just over 20 such events. Both campaigns furnished lists of appearances to The Associated Press. (more…)
Al Franken · Juliann Ortmann · Mike McFadden · Senator Al Franken · Senator Franken · U.S. Senate