TAG | finding common ground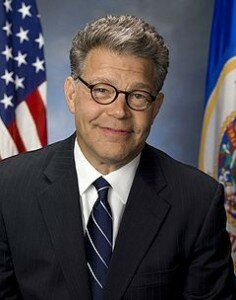 The following commentary appeared in the Eden Prairie News on January 29, 2015:
I'm grateful to the people of Minnesota for giving me the chance to serve a second term as senator. And I'm ready to keep fighting for middle class families and for families aspiring to be in the middle class.
Republicans now control the Senate majority, and while serving in the minority will be a new experience for me, my job will remain the same: working hard for Minnesota.
And just as I worked across the aisle during my first term when Democrats held the majority, I'll look for areas of agreement with my Republican colleagues. The cable news shows might focus on conflict, but I believe there's consensus to be found.
For example, both sides agree we need to cut wasteful spending so we can fund important priorities like education and research and development without running up the deficit.
Al Franken · finding common ground · middle class · Senator Franken