Sen. Hann Hypocrisy Continues
Posted by SD48 DFL Communications Team in News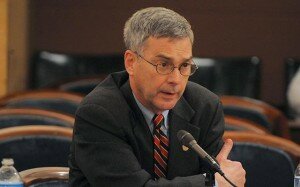 Nick Minock with the Northland News Center reported on February 6, 2015, regarding the resolution of the ethics violation charge brought against Sen. Tomassoni (no conflict of interest was found).
In this post, our State Senator, David Hann, is quoted as follows:
"It was never a good idea for a sitting Senator to take a job as a lobbyist and he should not have put his constituents, the RAMS Board and the Minnesota Senate through this," Sen. Hann said.
Let's look back on Sen. Hann's experience in this area. In 2012, he was found to have become an insurance agent for Boys and Tyler Financial Group while chairing the Senate's Health and Human Services Committee that oversees the health insurance industry's regulation compliance and health reform.
Heres a link to a post detailing the situation.
David Hann · ethics · sd48 · Sen. Hann · Senate District 48 · transparency