Republican tax bill benefits corporations and multi-millionaires, leaves Minnesotans behind
By Ken Martin, chairman, Minnesota DFL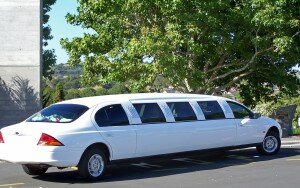 With a $2 billion budget surplus, legislators should be focused on investing the money to grow our economy and provide opportunities for all Minnesotans. Instead, Republicans are prioritizing corporations who cannot vote in elections and multi-millionaires who can fund Republican campaigns.
The biggest winners of the Republicans' tax bill are the Canadian owner of the Mall of America and other big corporations. The Republicans plan to permanently eliminate the statewide business property tax, giving corporations a multi-billion dollar tax cut.
Republicans also passed huge tax cuts for the heirs of multi-million dollar estates which will benefit "the 1 percent of the 1 percent" – about 800 Minnesotans. When totally implemented, this $171 million per biennium tax cut is more money than the entire Republican increase for Minnesota's education budget.
So who are the losers under the Republican budget?
Our kids lose. The Republican education bill will lead to teacher layoffs and larger class sizes. For every $15 in tax giveaways Republicans provide to special interests, they spend $1 on education. While Gov. Mark Dayton called for free preschool for all 4-year-olds, a proven economic development tool, Republicans provide very little investment in early education, leaving thousands of young learners behind.
Our college students lose. After a successful two-year college tuition freeze at all state colleges and universities, Republicans are underfunding higher education. This is estimated to mean tuition increases for 40,000 college students. This is distressing news for a state that ranks high in student debt.
Working Minnesotans loose. The Republicans' health and human services bill eliminates MinnesotaCare, throwing 100,000 working Minnesotans off their health care. Considering the top 25 counties per capita for MinnesotaCare enrollees are in Greater Minnesota and the plan cuts rural hospital funding as well, this is a huge blow to rural communities.
Small business owners lose. While large businesses are catching the breaks, Republicans are putting the brakes on small business owners' ability to grow the economy. Cuts to job creation funds that help small business owners create and expand jobs and underfunding the state's broadband infrastructure will have a direct impact on small business owners, particularly in rural communities.
The good news is that the people of Minnesota still have a voice, but time is running short. Conference committees are currently working out the differences between the Republicans' plans to give the state budget surplus away to special interests and DFL plans to invest this money in initiatives that will grow our economy. I encourage you to contact your state legislators today and tell them to prioritize kids over corporations and MinnesotaCare over multi-millionaires and create a Minnesota where everyone can prosper so that our state can have economic success for years to come.
2015 budget surplus · 2015 House GOP omnibus tax bill · Chair Martin · Ken Martin · MinnesotaCare · student loan debt · teacher layoffs · tuition increases