Republican rhetoric out of line with reality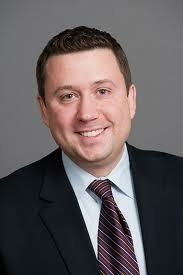 This morning, DFL State Party Chair Ken Martin issued the following statement regarding Republican attempts to attack MNsure:
"Minnesota is ending the year with great news for residents: thanks to the success of MNsure, the rate of uninsured Minnesotans has fallen to a record low of 6.7 percent; and Minnesota's unemployment rate has fallen to 3.7 percent, the lowest since May 2001.
"These accomplishments are thanks to the work of Gov. Mark Dayton, DFL legislators and everyone committed to building a better Minnesota. While Republicans have tried condemning MNsure and claiming Minnesota businesses are leaving the state in droves, these records show their rhetoric is way out of line with reality.
"Minnesota is on the right track. Hopefully the Republican-led House will work with Gov. Dayton and the DFL Senate to maintain this momentum and ensure all Minnesotans benefit from this time of economic prosperity."
DFL State Party Chair · Ken Martin · MNsure · Republican rhetoric