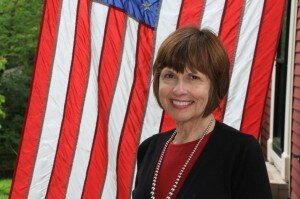 State legislators are preparing for the beginning of the 2015 legislative session on January 6, 2015. State Representative Yvonne Selcer plans to host a town hall listening session Saturday, January 10 from 10:30 – 11:30 AM at the Glen Lake Activity Center in Minnetonka (corner of Excelsior Blvd and Woodhill Road). Rep. Selcer will be available to community members who wish to discuss their priorities as the 2015 legislative session begins.
"It's important to me that everyone in our community is heard, and I place special importance on every opportunity I get to discuss important issues with residents of Eden Prairie and Minnetonka," said Rep. Selcer. "The views expressed in these meetings help guide my decision-making on important issues facing our district, and we always have good discussions. I encourage anyone interested in state issues to attend."
Rep. Selcer is preparing to return to the Capitol for the start of her second term, and last week Speaker-designate Kurt Daudt named her to three committees in the House of Representatives: Education Finance, Education Innovation Policy, and Government Operations & Elections Policy.
"I'm looking forward to getting back to work with my colleagues, especially on education issues," said Rep. Selcer. "Minnesota has always put kids first, and I know we will continue to work together in a bipartisan manner to keep Minnesota schools the best in the nation."
Rep. Selcer encourages residents who cannot attend town hall events to contact her on any legislative issue. She can be reached by email at or phone at 651-296-3964.
WHAT: Town Hall Listening Session with Rep. Yvonne Selcer
WHERE: Glen Lake Activity Center, 14350 Excelsior Blvd, Minnetonka, MN
WHEN: January 10, 2015 10:30-11:30 AM
HD48A · House District 48A · listening session · Rep. Selcer · Yvonne Selcer