In race to be the Republican who faces Franken, rivals choose 2 different paths
Posted by SD48 DFL Communications Team in Federal Races, News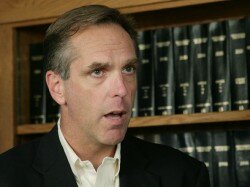 Ten Republican activists munched on burgers and sipped beer and soda at a St. Paul bar as Julianne Ortman spent more than an hour on a freezing night trying to convince them she's their best hope in the upcoming Senate race.
"Al Franken is the yes man for the overreaching liberal agenda of President Obama," Ortman told the group, most of whom she also buttonholed one-on-one to make her point. The state senator from suburban Carver County is one of six Republicans seeking to run against Franken, the Democratic incumbent, in November.
At dozens of similar gatherings in recent months, Ortman has sought momentum one conversation at a time against fellow Republican Mike McFadden. While Ortman has been going the retail route, McFadden, a businessman from the St. Paul suburb of Sunfish Lake, has so far trained his attention on the fundraising race in his bid to challenge Franken, whose own campaign has been quickly racking up large amounts of cash from contributors.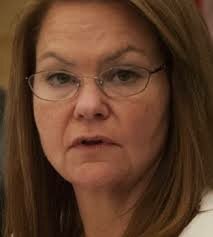 The Republican field is crowded, but it may turn into a race between Ortman and McFadden that stretches all the way to the August primary.
The two are taking very different routes to the prize. Since joining the race in early August, Ortman has appeared at more than 50 events similar to the Senate District 65/House District 66B gathering at Shamrocks: small gatherings of GOP activists at meet-and-greets, banquets, parades and forums. McFadden, who's been in the race two months longer, has appeared at just over 20 such events. Both campaigns furnished lists of appearances to The Associated Press.
That has led to grumbling among some GOP activists that McFadden hasn't been accessible. He has declined invitations to some candidate forums, often citing family conflicts. It's those activists who come May will confer the party's endorsement in the race, but McFadden has made it clear he's ready to run in the August primary without it.
Cindy Maves, an activist on the board of the Rochester Tea Party Patriots, said she was irked that McFadden — alone among Republican candidates — skipped the group's recent U.S. Senate forum, after his campaign asked Maves to fill out an official "Debate and Forum Invitation Form" when she issued the invitation back in September.
"I felt like we had to apply to have him come and talk to us. I've never seen anything like it," Maves said. The night of the Rochester forum, McFadden was in Roseau to watch his son play hockey.
"Mike isn't running against any other Republican, he's running against Al Franken," said Tom Erickson, McFadden's campaign spokesman. "And that's how we approach this campaign every day."
Still, Erickson said McFadden has no intention of ignoring party activists and said he plans to compete hard for the party endorsement. Next week, McFadden's campaign will release a list of grassroots supporters as well as new campaign hires tasked with nailing down support from the GOP base, including a veteran of Tom Emmer's unsuccessful 2010 campaign for governor.
Ortman is eager to highlight McFadden's approach so far.
"I'm a bottom-up type of candidate and he's a top-down kind of candidate," Ortman said. "I don't think you can helicopter in on election day with a whole bunch of money and think you've won the minds and hearts of the voters."
While Ortman has criticized McFadden for "not honoring the endorsement process," she hasn't committed to quitting herself if she's not endorsed. "We don't know enough yet," she said. Party precinct caucuses get underway the first week in February, starting the process of choosing delegates to the state convention in Rochester.
The other Republican candidates are Anoka state Rep. Jim Abeler, St. Louis County Commissioner Chris Dahlberg, Stillwater-area bison farmer Monti Moreno and Phillip Parrish, a former teacher and principal from Medford.
At the St. Paul bar, Ortman ran through a 20-minute stump speech focused on issues tailor-made for the libertarian-leaning activists that comprise a large share of the Republican base: the federal health care law, guns and privacy, the national debt and government spending, and ample criticism of what she called "constitutional overreach" by the federal government.
Randy Lawson, chairman of the District 66B Republicans, said McFadden has also been invited to address the group but hasn't yet done so. Lawson said he's still undecided about which Republican to back.
McFadden has so far vastly outraised Ortman, though she hasn't reported a total for the last three months of 2013. At the end of the year, McFadden —who estimated his personal wealth at as much as $57 million on financial disclosure forms — had $1.7 million in campaign money in the bank. He's attracted support from national GOP figures like Karl Rove and Vin Weber, as well as former Sen. Norm Coleman, whom Franken unseated by the narrowest of margins in 2008.
Ortman had raised $120,000 by mid-October after being in the race about seven weeks.
Franken is one of the national Democratic Party's most prolific fundraisers, and by the end of 2013 had almost $5 million in the bank for his re-election. He told the AP recently he's not paying close attention to the Republicans vying to challenge him.
"I'm focusing every day on working as hard as I can for the people of Minnesota, and that's what my campaign is going to be about," Franken said.
Jeff Schuette, GOP chairman for an Eagan-area Senate district, said he's had a series of e-mailed fundraising appeals from McFadden. Still undecided, Schuette said he's leaning toward Ortman despite initial reservations. "I wanted a bigger name," he said.
Schuette said he likes McFadden too, and wants to hear more from him. He met him at an Eagan forum where Ortman and Abeler also spoke.
"People inside the party think Julianne is going to get the endorsement, that's what you hear," Schuette said. "She has been working hard. We haven't seen as much of Mike."
View original article here.
Al Franken · Juliann Ortmann · Mike McFadden · Senator Al Franken · Senator Franken · U.S. Senate