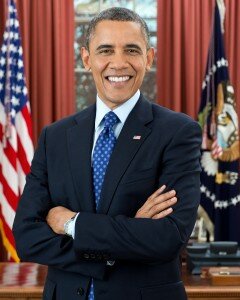 Today, December 17, 2014, President Obama announced the most significant changes to our policy regarding Cuba in more than 50 years. We'll end an outdated approach that, for decades, has failed to advance our interests. Instead, we'll begin to normalize relations between our two countries.
Proudly, the United States has supported democracy and human rights in Cuba through those five decades. We've done this through policies aimed to isolate the island, preventing the most basic travel and commerce that Americans can enjoy anyplace else. And, though this policy has been rooted in the best of intentions, no other nation joins us in imposing these sanctions. It has had little effect.
When he came into office, President Obama promised to re-examine our Cuba policy. As a start, we lifted restrictions for Cuban-Americans to travel and send remittances to their families in Cuba. Cuban-Americans have been reunited with their families, and are the best possible ambassadors for our values.
While the President has been prepared to take additional steps for some time, a major obstacle stood in the way – the 5-year-long wrongful imprisonment in Cuba of U.S. citizen and USAID Alan Gross. For many months, the Administration held discussions with the Cuban government about Alan's case, and other aspects of our relationship. Today, Alan returned home – reunited with his family at long last. Alan was released by the Cuban government on humanitarian grounds.
Separately, in exchange for three Cuban agents held by the United States, Cuba today released one of the most important intelligence agents that the United States has ever had in Cuba, who has been imprisoned for nearly two decades.
Having recovered these two men who sacrificed for our country — Alan Gross and our intelligence agent — the President is now taking steps to place the interests of the people of both countries at the heart of our policy. After all, these past 50 years have shown that isolation hasn't worked. It's time for a new approach.
First, the President instructed Secretary Kerry to immediately begin discussions with Cuba to re-establish diplomatic relations that were severed in January, 1961. Going forward, the United States will re-establish an Embassy in Havana, and high-ranking officials will visit Cuba. Where we can advance shared interests, we will – on issues like health, migration, counter-terrorism, drug trafficking and disaster response. Where we disagree, we will raise those differences directly – as we will continue to do on issues related to democracy and human rights in Cuba. But we can do more to support the Cuban people, and promote our values, through engagement.
Second, the President has instructed Secretary Kerry to review Cuba's designation as a State Sponsor of Terrorism. This review will be guided by the facts and the law. At a time when we are focused on threats from al Qaeda and ISIL, a nation that meets our conditions and renounces the use of terrorism should not face this sanction.
Third, we are taking steps to increase travel, commerce, and the flow of information to – and from – Cuba. It will be easier for Americans to travel to Cuba, and Americans will be able to use American credit and debit cards on the island. We are significantly increasing the amount of money that can be sent to Cuba, and removing limits on remittances that support humanitarian projects, the Cuban people, and the emerging Cuban private sector. We will facilitate authorized transactions between the United States and Cuba; U.S. financial institutions will be allowed to open accounts at Cuban financial institutions, and it will be easier for U.S. exporters to sell goods in Cuba. The President has authorized increased telecommunications connections between the United States and Cuba. Businesses will be able to sell goods that enable Cubans to communicate with the United States and other countries.
These are the steps that the President can take to change our policy. The embargo that's been imposed for decades is codified in legislation. As these changes unfold, the President looks forward to engaging Congress in an honest and serious debate about lifting the embargo.
In addition to the return of Alan Gross and the release of our intelligence agent, we welcome Cuba's decision to release a substantial number of prisoners whose cases were directly raised with the Cuban government by the President's team. We welcome Cuba's decision to provide more access to the Internet for its citizens, and to continue increasing engagement with international institutions – like the U.N and the International Committee of the Red Cross – that promote universal values.
We are under no illusions about the continued barriers to freedom that remain for ordinary Cubans. The United States believes that no Cubans should face harassment or arrest simply because they are exercising a universal right to have their voices heard, and we will continue to support civil society there. While Cuba has made reforms to gradually open up its economy, we believe Cuban workers should be free to form unions, just as their citizens should be free to participate in the political process. We are calling on Cuba to unleash the potential of 11 million Cubans by ending unnecessary restrictions on their political, social, and economic activities.
To the Cuban people, the President extended a hand of friendship. Today, the United States wants to be a partner in making the lives of ordinary Cubans easier, more free, and more prosperous.
Finally, the President said that our shift in policy towards Cuba comes at a moment of renewed leadership in the Americas. This April, we are prepared to have Cuba join the other nations of the hemisphere at the Summit of the Americas. But we will insist that civil society join us – so that citizens, and not just leaders, are shaping our future. A future of greater peace, security and democratic development is possible.
Alan Gross · Barack Obama · Cuba · John Kerry · President Obama · re-establish diplomatic relations · Secretary of State Kerry