CONTRIBUTE!
VOLUNTEER!
CONTACT US!
Can You Host an SD48 Lawn Sign?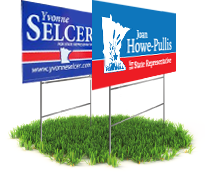 Our candidates are hoping to build visibility with lawn signs!
If you're willing to have one in your yard between now and Election Day, please e-mail us at . We'll pass your information along to our candidates.
Tweets by @DFL48
When Democrats Vote, Democrats Win
Polls opened early September 19, and residents of Eden Prairie and Minnetonka are already casting their ballots.
We know midterm elections are all about one thing: turnout, turnout, turnout.
This year, you don't have to take time away from work or family to vote on a specific date. You can vote from September 19 through Election Day on November 4.
Visit the city center for the city you live in, and you can vote. Here are the links:
City of Eden Prairie
City of Minnetonka
For information on our candidates, click here.
2014 election · absentee voting · early voting
---
Comments are closed.