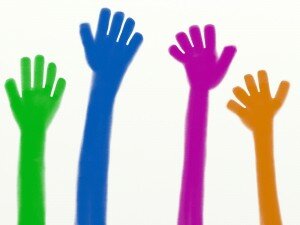 Although Minnesota and SD48 had higher voter turn out in 2014 than the country as a whole, it still wasn't at a high enough rate to really shout about.
So, if you see things not going the way you'd like to see our country go (and that's a strong possibility at the federal level than it's been since the 1990s) and you were doing everything but voting last November. Sorry, you chose not to participate. No beefing allowed.
You have to show up to make change happen. You chose not to. You can't win a game if you don't play. You can't learn a new skill unless you practice it. You can't elect people who support and will work toward your beliefs and values unless you vote to put them in office.
In the lead up to 2016, don't make the same mistake. Get involved. The political process runs on the willingness of people who believe in the direction of the party they identify with to work to get their candidates elected. Yep, it's all individuals giving of what free time they have to make people's lives better.
Want to make life better for you and your friends? It's like anything else. Get involved, find out how you can help and then add your shoulder to the wheel of progress.
Here's a link to where you can volunteer. We hope you'll choose to engage, make change happen and move Eden Prairie and Minnetonka forward.
2014 election · change · progress · volunteer
<< Republicans Criticize Obama's State Of The Union As Partisan