Minnesota House Republicans announce cuts to job creation funds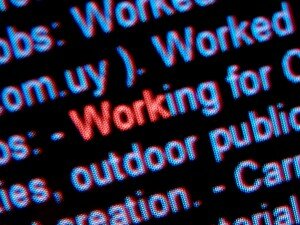 The House Republicans have announced that they would cut the Minnesota Job Creation Fund by $4 million and the Minnesota Investment Fund by $7 million for the biennium. These cuts are puzzling, given the well-documented success of both economic develop programs in helping create private sector jobs and attracting investment.
Minnesota Job Creation Fund
The Job Creation Fund is a pay-for-performance program where incentives are awarded after businesses meet job creation and investment targets. Yesterday the Department of Employment and Economic Development (DEED) announced that in the first year of the Minnesota Job Creation Fund, $16.7 million was awarded to 31 business expansion projects, creating 1,800 jobs and leveraging $344 million in private investment – a 20-to-1 return on investment.
Minnesota Investment Fund
The Minnesota Investment Fund has been around for 30 years. Last biennium alone, the program generated a 29-to-1 return on investment and created over two thousands of jobs. Two years ago, the Governor invested $30 million of ongoing funding in MIF – an initiative that provides competitive loans to:
Help encourage local firms that have options outside the state to expand here.

Provide incentives for firms outside Minnesota to locate in our state.
Even though a number of projects are still being finalized and not all funds have yet been spent, the MIF appropriation for this biennium has already generated $483.1 million in leveraged investments and 2,275 jobs.
Businesses that have benefitted from both programs in the last year alone include:
Andersen Corp. – The largest manufacturer of doors and windows in North America committed to investing $56 million and creating 300 high-paying jobs in an expansion of its manufacturing operations in Bayport and Cottage Grove.
Axis Clinicals – The India-based clinical trial company said it will invest $12 million and create 100 jobs at its first U.S. research and analysis facility on the site of a former Wal-Mart store in Dilworth in northwestern Minnesota.
Super Radiator Coils – The company broke ground in Chaska on a $4 million addition to meet demand for heat exchanger coils that are used at nuclear power plants and in other applications. The company expects to add up to 30 jobs as a result of the expansion.
TEAM Industries – The manufacturer of drivetrains and other components for vehicles announced a $7.8 million expansion of its production facility in Detroit Lakes. The company will add 16 jobs and build a 22,500-square-foot addition at the factory.
Cardiovascular Systems – The medical device maker is building a $30 million headquarters in New Brighton and will create 200 new jobs.
Daikin Applied Americas – The company, which specializes in making heating, ventilation and air conditioning systems for the commercial sector, announced plans for a $9 million expansion project that will create 40 jobs at its manufacturing facility in Owatonna.
Harmony Enterprises – The southeastern Minnesota manufacturer of waste compactors and recycling balers said it would invest $1.1 million and add 14 jobs at its facility in Harmony.
Capital Safety – The global provider of fall protection equipment for workers in construction, oil and gas, utilities and other industries announced a 60,000-square-foot expansion project that will create 100 jobs at its operations in Red Wing. Ikonics Corp. – The Duluth-based imaging technology company announced plans to invest $4.3 million in an expansion that will include hiring 20 new workers.
North Star Mutual Insurance Co. – The 94-year-old business said it will invest $9.5 million and create 12 jobs as part of an expansion of its headquarters in the southwestern Minnesota community of Cottonwood.
DC Group – The rapidly-expanding electrical-industrial company said it will renovate and expand its headquarters in north Minneapolis, investing more than $6.2 million and creating 33 new jobs.
Polaris Industries – The producer of snowmobiles and other off-road vehicles announced a $20 million office expansion in Plymouth and the creation of 100 new jobs.
So, which is really the party of business? Looks like Democrats to those of us paying attention.
job creation funding cuts · MInnesota House GOP · Minnesota Investment Fund · Minnesota Job Creation Fund