Legislative Update from Rep. Selcer
Posted by SD48 DFL Communications Team in News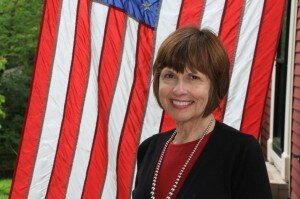 Dear Neighbor,
The 2015 legislative session begins tomorrow, January 6, 2014.
Please join me for a town hall listening session Saturday, January 10 from 10:30-11:30 am at the Glen Lake Activity Center (corner of Excelsior Blvd and Woodhill Road) to share your priorities.If you are unable to attend, I invite you to contact me at any time with your questions, comments and concerns.
Something I have heard repeatedly from residents in our community is the need for bipartisanship and progress in State Government. I will be attending the bipartisan One Minnesota conference this week at the Humphrey Institute of Public Affairs as well as the National Institute's "Building Trust Through Civil Discourse" program with my colleagues from both parties and hope that this can serve as a good bipartisan start to the legislative session.
I will be serving on the Education Finance, Education Innovation and Policy, and Government Operations and Elections committees for the next two years. I am excited to begin work in these areas and again, I ask for your input as we move forward.
I believe that working together we can do great things for our community and I intend to work across the aisle to achieve real results for Minnesotans.
Please contact me anytime you need assistance. As always, thank you for the honor of representing you.
Best,
Yvonne
Yvonne Selcer
State Representative
651.295.3964

bipartisanship · January legislative update