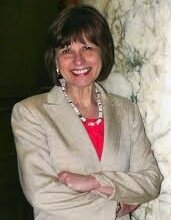 Dear Neighbors,
Budget Surplus
Last week, Minnesota Management and Budget (MMB) released the February economic forecast. The report indicates the strength of our economy and reveals whether our state has a budget surplus or deficit. I am pleased to report that we have a budget surplus of $1.9 billion.
Minnesota's economy is improving, we are creating more jobs and wages have increased slightly. The surplus is due to a multitude of factors, including higher revenues, lower spending and a general improvement in Minnesota's economy.
A good portion of the surplus will go towards inflationary costs of existing spending, and over the coming weeks we will have the discussion about whether to spend the remaining surplus, return money to taxpayers or to put more money in our state's budget reserves. I am very pleased that we passed a law last session mandating that one third of any surplus be put into our budget reserves. Please watch for my legislative survey and respond to indicate your preferences.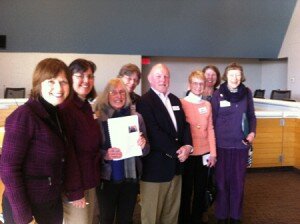 Many thanks to the League of Women Voters for hosting a great discussion on the important education issues we face!
Deficiency Bill
Governor Dayton recently signed the deficiency funding bill, which provides important funding to the Minnesota Department of Health, the Minnesota Zoo, and other governmental departments. The bill was a bipartisan compromise that allows for future legislative oversight on the governor's plans to raise the salaries of a number of statewide commissioners.
K-12 Sunshine Bill
I am authoring a bill titled "Tyler Hill's Sunshine Bill." This bill is named after Tyler Hill, a teenager from Mound who tragically died in Japan on a study abroad program in 2007. There is currently no federal or state oversight or regulation of study abroad programs for high school students. This bill would require study abroad programs to track and publish all illnesses and deaths that occur to students on their programs—a crucial first step in ensuring our children are safe when learning abroad. A link to my recent interview with KSTP about the bill can be found here: http://kstp.com/article/stories/s3720649.shtml.
Please contact me anytime during the legislative session with your input. I can be reached by phone at ( or by email at . As always, thank you for the honor of serving you at the Capitol.
Best,


Yvonne Selcer
State Representative
HD48A · House District 48A · Rep. Selcer · Yvonne Selcer