CONTRIBUTE!
VOLUNTEER!
CONTACT US!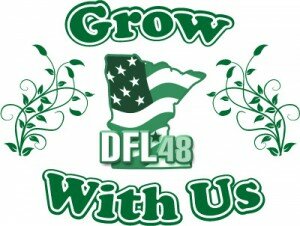 Tweets by @DFL48
Koch brothers' Americans for Prosperity plans $125 million spending spree
No comments · Posted by SD48 DFL Communications Team in Issues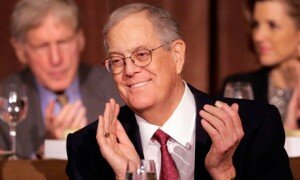 On May 9, 2014, Kenneth P. Vogel posted the above article on the politico.com website. In it, he discloses that the Koch Brothers' main political arm, Americans for Prosperity, has:
Spent more than $35 million on attack ads
Is planning on spending another $125 million
Planned on spending more in "the sprawling political operation affiliated with the billionaire(s)".
To help continue generating large donations from their megadonors, they've needed to justify what happened in the 2012 elections. So, they've conducted a forensic analysis of what went wrong that year. In a memo distributed to those donors that politico.com acquired.
Here's their findings:
"Our data system was insufficient" and failed to quickly process information fed into it by thousands of canvassers and phone bankers contacting voters, causing "delays in updates, leading to some data inaccuracies during a critical phase of our organizing efforts."
"We were outmanned" by the left generally and Obama's campaign, specifically, which, the memo notes "had 770 field staff on the ground" in Florida alone. By contrast, the memo notes that AFP and "other network partners" had about 300 total field staff nationwide.
"The Left had a superior messaging strategy and implementation that effectively identified their demographic targets, determined which issues resonated best with which groups, and delivered specific messages over TV, radio and online ads for those audiences." To remedy the messaging disadvantage, AFP developed "a sophisticated new media message-testing strategy to target specific demographics in specific locations we need to move on our issues," according to the memo.
Here's a link to the complete post.
No tags
---
Comments are closed.