Keep It Local This Holiday Weekend
Posted by SD48 DFL Communications Team in News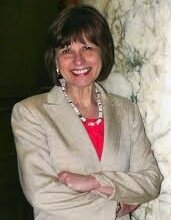 Dear neighbors,
Many of us will be gathering with friends and family tomorrow to celebrate Thanksgiving Day. It's a special time, and I hope you will be able to enjoy this day set aside for gratitude with the people close to you.
Many of us have much to be thankful for this year. For my part, I'm thankful for the safety and happiness of my family, I'm thankful we live in such a wonderful community, and, among many other things, I'm thankful for our community members who have again placed in me the trust to represent their priorities for another term in St. Paul. I'm honored to go to work for you and your families.
Lastly, I want to encourage your support for our locally owned small businesses if you make shopping part of your holiday weekend plans. As a member of the House Small Business Caucus, I know small businesses are a crucial part of the engine that makes Minnesota's economy run. "Small Business Saturday" started in 2010 as a way to promote small, locally owned and operated retailers during the holiday shopping season, and I encourage you to check in with our local merchants on Saturday, November 29th this year.
I'm pleased to continue my work on the bipartisan House Small Business Caucus, and I continue to welcome your input on new ways we can help locally owned businesses be successful and create more jobs.
I hope you experience the same joy this time of year brings my family, and I wish you all a happy Thanksgiving!
Best,
Yvonne
HD48A · House District 48A · Rep. Selcer · Rep. Yvonne Selcer · Small Business Saturday · Yvonne Selcer